Network Security Assessment 101: What You Need to Know
In this age of the internet, we often focus on cybersecurity for anything happening online and neglect the importance of a network security assessment for our device networks. The data they store and process are as vulnerable as your cloud-based programs and web application.  
One of the well-known outcomes of this negligence was the Sony hacking incident in 2014. A Zero-Day Cyber Attack exploited undiscovered cracks in Sony's security framework, allowing hackers to pass through the cybersecurity and eventually make it to the networks. As a result, Sony's crucial data, such as email communications, business plans, and even unreleased movie titles, were divulged.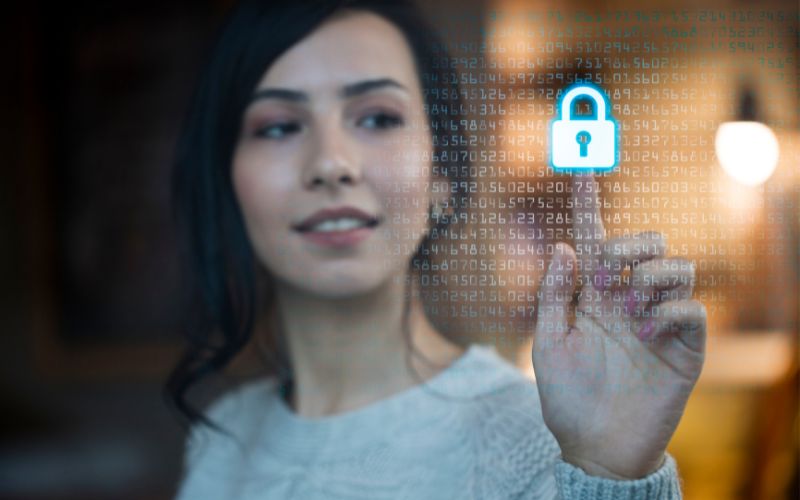 The bottom line is that cybersecurity and network security should be equally important and work for hand in hand. This magnifies performing a network security assessment from implementing strategic network solutions on top of your cybersecurity audits. This is to help you give a bird's eye view of your entire network to monitor and mitigate vulnerabilities. But what is it exactly, and what is its scope? Let's have a closer look at this blog. 
Purpose
A network security assessment is necessary to be on top of your network, devices, and data. This will help you identify the blind spots and prepare to implement several IT security solutions specifically designed for networks. 
As the assessment progresses, you will be able to identify the following: 
The programs or systems that are prone to attacks

 

The cracks or the entry points for attackers

 

The repercussions of an attack on the whole network and on a specific program, operating system, or data

 

The type of data that will be exposed in case of a data breach

 

The methodologies and

strategic network solutions

to implement in mitigating the security risk
Types of network security assessments
With how vast and massive the known vulnerabilities are for business networks, systems, and software, experts have come up with several types of network security assessments.The goal of an assessment is to find vulnerabilities in your network security.  This is to meet the unique needs of businesses in varying industries. So if you're in manufacturing, legal, or healthcare, the intricate procedures may vary but most likely will follow these three general assessment types: 
Vulnerability Assessment

– This is where the cracks are identified using various

IT security solutions

such as vulnerability scanning. The data gathered gives insight into which network security area they should prioritize. This also reveals where the company fell short in complying with security standards.

 

Penetration Testing (also known as Pen Testing)

– This is usually a five-step procedure mainly involving breach simulation across one's network. This helps identify specific gaps and entry points in each system or software. This would also allow businesses to strengthen their IT security policies. 

 

IT Audit

– This is a comprehensive assessment of one's IT infrastructure, security policies, organizational processes, and wi-fi network. Its main focus is checking the alignment and synergy of IT controls with business goals and ensuring that all sensitive data are secured across the board. This involves system and tech evaluation and process compliance checking.

 
Steps
When you conduct a network security assessment it can be complex, especially if you don't know where to begin. And considering various industry types, there may be, more or less, additional or lesser steps to implement. But to give you a foreground of what to do, you can consider these steps: 
Determine critical data and their value

– This is a comprehensive assessment of one's IT infrastructure, security policies, and organizational processes. Its main focus is checking the alignment and synergy of IT controls with business goals and ensuring that all important data are secured across the board. This involves system and tech evaluation and process compliance.
In terms of data valuation, it would greatly help to have a data classification policy in place so you can readily pull up that information. If there are none, you can start by sorting them per department or purpose. Then, classify each as a minor, major, or critical info with these considerations: 
It's legal, financial, reputational, and operational repercussions when lost or exposed

 

Its duplicability (if you can recreate this data from scratch once lost or exposed)

 

Its value to a competitor
Evaluate IT infrastructure vulnerability

– This is where a couple of

IT security solutions

and third-party efforts can greatly help assess weak infrastructure spots. This should involve:

 

 
Network scanning using various tools

 

A review from a trusted third-party security consultants

Data policy review across users

 

A detailed enumeration of hosts and devices

 
Keep in mind that there are threats to your internal and external network data other than hacking, phishing, and the like. Calamities, system failures, partner/third-party errors, and human errors are possible threats you should consider and prepare for. 
Simulate attacks

– Once you've assessed your organization's vulnerabilities, you may test your defenses. See to it that your IT controls and threat mitigation protocols are put to a severe stress test to ensure they will not be faulty when the real security issues come. This attack simulation can be done via manual penetration testing or hiring a trusted third-party company that can do ethical hacking or other sorts of threat simulations.

 
Document results

– Log the results in a network security assessment report. Specify each vulnerability and make a detailed description of its risks and value for the business. Don't forget to cite how likely the attacks can happen, your recommendations, the new

network design idea, etc. If you're vying for executive buy-in to strengthen your infrastructure, this report is essential as it justifies the IT expenses they are about to allow.

 

 
Deploy solutions and monitor performance

– Once you get the go signal for procuring

strategic network solutions

, seek the right tech partner and implement them as soon as possible. And moving forward, monitor the wireless network continuously so you can rest assured that you're always on top of what's going on with your organizational data. If monitoring is too much of a workload, you may consider outsourcing network management from a trusted tech partner.

 
Conclusion
With the right methodologies and tools, a network security assessment shouldn't be that burdensome. And besides, what is a little effort compared to the information security insight and protection it can give for your data in the long run? If you're struggling to keep up with these intricate and complex processes, know that there's always a tech partner ready to help—and we're ready for your network needs! Talk to us. 
Share This Post