How To Prevent Insider Attacks
Cybersecurity is a looming threat to the digital world and is perhaps the biggest bane for today's fast-paced generation. We have heard about so many threats that mainly turn out to be outsiders, and these include novices to expert cyber criminals. But it is also important that protection against insider threats is just as necessary as the outsiders. There are cases where employees themselves gain access to core company resources and information and siphon it away. And these are not just make-believe things, these are happening as we speak and we can refer to some of the information from Code42's 2019 Data Exposure Report.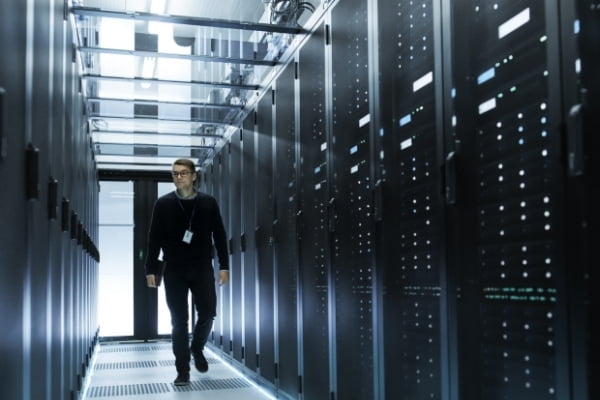 The report clearly states that protecting against insider attacks is the need of the hour and the threat that is posed by these entities. There are over 69% of the companies all around the world that faced potential data breaches because of insiders only. It is imperative therefore to understand the magnitude of this threat and even though measures in place to stem this problem, they are unable to do so. This is a very shocking insider threat attack vector and this should be taken into consideration by all organizations big and small.
Threat and Mitigation of Insider Attacks
Apart from multiple other vectors with respect to insider threats, another one includes that out of the 1028 information security companies, over 60% of them make use of their personal email accounts for sharing vital company information. If we get into specifics, 40% of these organizational employees use personal accounts to share emails even, whilst 30% of them use their own social media platforms for marketing.
It is important to understand that there must be a list of insider threat program best practices. Organizations must have an answer on how to prevent inside threats through some of these points mentioned below,
It is imperative that security teams inside the companies should have effective data loss prevention measures in place. Plus, it is high time that security must be thought beyond the definition of prevention since this might not be enough.
When these prevention measures fail to work, it is important for teams to make a thorough and detailed investigation so that any and all possible losses in the future can be prevented at any cost.
Another important focal point to make note of would be for companies to identify the source of data. It is important to understand who has the complete authority to access this information and how it can be protected in the long run across security endpoints.
The one thing that organizations can do would be to invest their capital in some of the cutting-edge solutions which prevent data losses. This can perhaps be the only for organizations to truly curb and mitigate the growing condition of insider threats.
There are so many cases when companies rarely wish to talk about these insider threat prevention programs. But some of the factors in this section that needs to be taken into consideration include,
Organizations need to be very transparent about these insider threat prevention programs. Knowing about these programs would greatly decrease the internal risks involved. This can usher in transparency by a huge amount for the employees and the upper echelon as well.
Companies need to have security awareness programs and sessions to infuse a sense of positivity in the minds of employees. They need to work together with their employees to safeguard their personal data and to deter using them for company uses.
A streamlined data protection process must be incorporated into each and every organization with respect to its processes. Periodic reviews must be taken with respect to data so that they can be protected efficiently.
Computer Solutions East takes the principles of data protection and cybersecurity very seriously. The Company believes in providing clients with the best possible practices when it comes to preventing their data against any kind of insider attacks as they can prove to be detrimental for the clients. It is the reason why the Advanced Threat Protection is propagated by the Company in full force to be utilized by them. This solution will protect companies against any kind of malware attack that is created to target data. Some of the services that are offered by us with reference to the insider data protection program include,
Industry-level protection – ATP provides protection at advanced levels and prevents industry-grade data threats.
Auto responses – ATP also provides the auto-response functionality which would include a veritable amount of investigation graphs, security manuals, and also investigating and mitigating any kind of attacks completely.
Real-time monitoring – Data monitoring takes place round the clock when you have the ATP under your watch. In most cases, the threats are identified and nipped in the bud.
User Training – CSE also provides training to IT users who would be responsible to monitor security attacks and ATP will definitely help them out in these cases.
Call us at (914) 355-5800 to know more or email us at info@computersolutionseast.com
Share This Post