Key Cybersecurity Controls to Defend your Organization's Frontline
Cyberwarfare is expanding in its size and severity, which is critical for the enterprise to possess the basic cybersecurity controls. The main frontline security tactic against an all-pervasive cyberwar is to enable end-user education. The best way out is to drive cybersecurity awareness and a proactive community within and outside the organizational structure. 
Due to discrepancies between home-based remote workstations and those that an organization would previously have in an office environment, some employee devices could be left vulnerable without taking the necessary precautions.  
 It is important to enforce appropriate security controls to keep your organization's confidential data safe that can be accessed from these employee workstations. Here are some of the cybersecurity controls that the enterprise can ensure having in place. 
Automated Patching
Patch management is a problem which your enterprise should be concerned with. Fast fixes of critical vulnerabilities reduce the possibility of security breaches that would otherwise prove expensive for the business.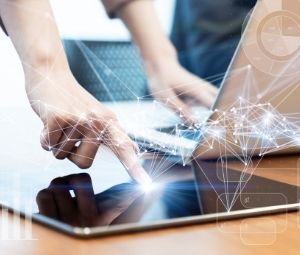 It is essential to keep your company devices up to date with a range of data privacy laws and regulations like GDPR, CCPA, SHIELD, and HIPA compliance. This guarantees that the business would not succeed in a violation that would lead to more legal and regulatory problems. 
 When enterprise data security takes the front seat, it is wise to consider how automated updates can save IT, professionals, the hours it takes to search devices manually to evaluate the latest update, and then send them out manually. Automation thus allows patches for several vulnerabilities to be implemented simultaneously in a managed way that significantly speeds up the process and eliminates the risk of failure. 
 Hiring a cybersecurity consultant in USA ensures issuing patches about five to twenty times a month. When you consider all the applications for one of your company workstations on a given computer, it has never been more important to have these updates updated on time as it is today, considering how remote work has become a new norm in the modern world. 
Full Disk Encryption
When any hard disk at every workstation in your office has Full Disk Encryption (FDE) data allowed, your organization's entire security posture gets stronger. You need to enable basic cybersecurity controls that store credentials securely and drive data confidentiality to ensure safety from cybercriminals. 
 This is the reason why Windows have their native encryption applications like BitLocker that allows encryption from the box. Without a community policy tool or similar solution, IT professionals will fight to enforce FDE across devices remotely. This is where experts at Computer Solutions East can help an enterprise monitor the system and implement device setup and security policies remotely. 
 In addition to only rolling out FDE, our Cybersecurity services in USA also ensures periodic data backup, which comes to the front when an encrypted disc crashes, making data loss permanent. Passwords and encryption keys should be stored in a secure location, as no one can access the system without appropriate credentials when the FDE is activated. 
Putting in the 
Screen Lock
The next strategy in enterprise data security is to have an automated screen lock in place. This means a machine when sleep mode is turned on after it has been idle for some time, and the user is asked to enter their password when they return. This means that devices are not accessible when unattended. 
 Although this policy can seem unnecessary for those who work from home, where they trust those with whom they live, it remains an acceptable policy. When enterprises hire freshers or technically challenged individuals, it gets important to protect sensitive information with only a couple of keystrokes by ensuring screen lock. 
Enabling Firewall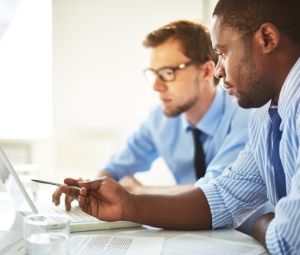 Another cybersecurity measure that seems obvious and necessary that of activating the firewall across all the company devices. A firewall is a form of software that protects devices from an Internet attack. They track inbound and outbound activities from your network for illegal activities, blocking objects deemed unsafe based on a set of security rules. 
Firewalls prevent any unauthorized applications from reaching endpoints on devices by monitoring connections. This is truly your frontline defense that can stand the attacks coming through the weak network ports' security layers. 
 Many such frontline defense methods can be implemented by an enterprise that links the automation patches policy with firewalls. It is critical to note that some of these policies do not operate in silos but instead form a solid frontline defense to strengthen your company's security role and deter malicious intruders. 
 The above policies will help your company mitigate business risk and overcome new challenges created by the recent transition to remote work. Running periodic cyber threat analysis will ensure providing basic cybersecurity controls back to critical business functions. It begins with rethinking IT and redefining your office security with a new perspective of cybersecurity. 
 Your business needs expert assistance when it comes to creating a frontline cybersecurity wall. The team at Computer Solutions East works closely with your enterprise to find the best ways to ease remote work and to make sure your workers take the right measures to protect their workstations. 
Share This Post