How is Microsoft Edging past Apple with its Latest Updates?
Apple declared the public release of iOS 14 earlier this week. Microsoft is eager to provide details about its suite of Microsoft 365 apps entirely composed of the new software update. Here are some insights into everything you need to know about all the latest update changes. When iOS 14 is released, you'll be able to add OneDrive or Outlook widgets on your iPad or iPhone's home screen. The Outlook widget provides a snapshot of your day, whereas the OneDrive widget displays photos from the "On This Day" function. 
IOS 14, which enables developers to do more, Apple's watchOS 7 introduces additional features. For instance, with the new watchOS 7, Outlook will be capable of detecting when you're unavailable. 
Additionally, Microsoft enhanced app multitasking. For instance, you'll be able to simultaneously open Microsoft Edge and Outlook and copy and drag content from a webpage to an email. Additionally, you'll be able to drag and drop images as attachments into emails. 
Microsoft Outlook and Edge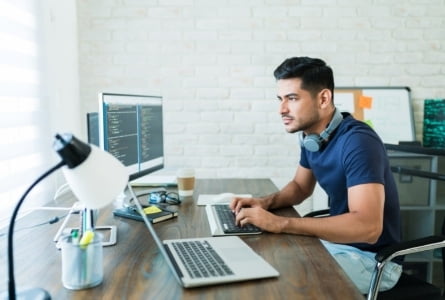 Users can now install Microsoft Outlook and Edge as the default applications on iOS 14, which means users will choose Outlook to restore the default mail app. Simultaneously, Microsoft Edge may be used instead of the Safari app on mobile devices. However, users must first upgrade their Microsoft Outlook and Edge applications to enable the ability to alter defaults in iOS 14's settings menu. Go to Settings and then to the appropriate app (Microsoft Edge or Outlook). On the next page, click on Preferred Browser/Email App to make the one you've chosen the default. 
The 2nd important update for Microsoft's apps is the new support for widgets in iOS14. You can now add widgets to your home screen with the release of iOS 14. We're pleased to announce the immediate availability of To-Do widgets for iOS 14. For your convenience, we've introduced three different widget kinds – continue reading to discover more. Microsoft has finally updated Outlook and OneDrive to add widgets to the iOS and iPad home screen for quicker access. 
Once the new operating system and Microsoft applications are released and upgrade your OS, Microsoft Outlook and OneDrive will allow you to add widgets to your iOS and iPad home screens. 
With the ability to customize the size and placement of your widget, you can keep track of what is important at a glance with an Outlook Calendar widget that displays what's coming up in your day for your work, school, or personal accounts. 
More to come.
Lastly, the company has committed to deliver offline editing support for Office files in Fall 2020. With this update, iOS users will download their Word, Excel, or PowerPoint files on iPhone or iPad devices for offline editing. 
Microsoft also plans to unfold the new Home experience for OneDrive users later this month. It will let them access their most recently used files, shared libraries, and offline files together regardless of what device they last used. Moreover, the company is also bringing new capabilities to Big Sur and 
OneDrive on macOS. The future OneDrive update will add automatic renaming support for those files and folders that contain invalid characters or errors. This autumn, Microsoft OneDrive users can edit Office files offline. You'll be able to download your Word, Excel, or PowerPoint files to your iPhone or iPad so that you can access and modify them in Office or the appropriate iPad app when you're offline. 
OneDrive launches the new home experience in September, bringing together your most frequently used files, shared libraries, and offline files regardless of whether you viewed them on a mobile device, PC, or Mac. 
Keen to learn more about the new updates coming on Microsoft products, make sure to follow us on social media platforms, and stay tuned with our blog section. Call us to avail of these experiences with the best service provider. 
Share This Post