What is CMMC: Its Evolution and Security Levels
The recent years have become a massive playground for cyber criminals, causing a whopping 385% increase in cyber threats that have caught us off guard. Since then, there has been strong coordination between governments and business leaders to implement rules and regulations regarding cybersecurity and data protection—and CMMC is one of those.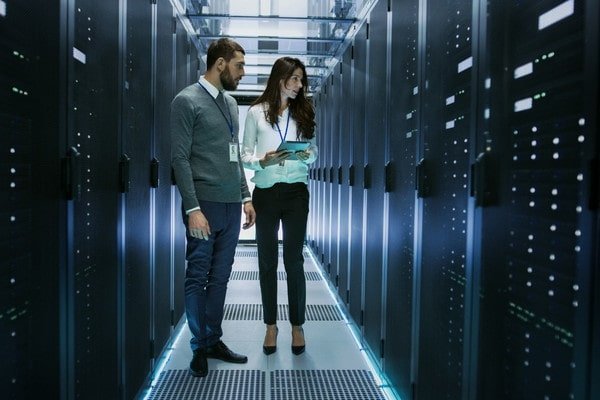 But what is CMMC, and how relevant is it today for modern businesses? Let us discuss those further in this blog. 
What is CMMC?
Cybersecurity Maturity Model Certification (CMMC) is an accreditation process developed by the Department of Defense (DoD). It is to protect the security information, including Federal Contract Information (FCI) and Controlled Unclassed Information (CUI), and to certify contractors if they have the right capabilities to safeguard such data. 
The CMMC framework implementation can be traced back to 2016 when DoD rolled out cybersecurity requirements that contractors and subcontractors should comply with. In 2019, with the growing rates of cyber threats, DoD released CMMC 1.0, which ensures stronger security certification via a third-party assessor. It comes with a rule that obliges contractors to comply with the data security structure set by the National Institute of Technology and Standards (NIST) before getting a CMMC certification. 
And in 2021, the DoD updated it to CMMC 2.0, simplifying the whole process and making it more feasible to adopt—lesser, more organized cybersecurity levels and a revised set of requirements. 
While it is primarily directed to companies involved with the Defense Industrial Base (DIB), it is also recommended for those organizations who aim to have a compliant cybersecurity framework aligned to the CMMC standards. 
But regardless of your business category, the bigger question is: where to begin? A tech partner could come in handy to guide you through the CMMC process. 
How CMMC Works
With the recent launching of CMMC 2.0, the cybersecurity levels were compressed down to three (from five from the 1.0 version). These required levels can be complied with through self-assessments or via a third-party assessment (or a government-led certification) every three years. Here is a closer look at what happens on each CMMC level: 
Level 1
The first level of CMMC is all about establishing the foundations of one's cybersecurity. It is a requirement for contractors who work with FCI to at least get certified for level 1. This is through abiding by the 17 basic cyber hygiene practices based on FAR 52.204-21 standards. These practices are designed to protect covered contractor information systems and regulated access. 
Since FCI is categorized as non-sensitive information, contractors are allowed to do cybersecurity assessments independently, provided that the scores and the documentation are submitted to the Supplier Performance Risk Systems (SPRS) yearly. This also means that no third-party or government-led assessments are needed. 
Level 2
This level requires contractors to pass this advanced CMMC level if they handle CUI. It is achieved by complying with the 14 levels and 110 practices (or controls) aligned with NIST SP 800-171. 
It also requires third-party accreditations from CMMC Third Party Assessment Organizations (C3PAOs) or certified CMMC assessors every three years for contractors handling critical security information or for prioritized acquisitions. 
As for non-prioritized acquisitions, annual self-assessment is still required with the scores and documentation presented to SPRS. The level 2 in the CMMC 2.0 actually dropped 20 requirements from version 1.0, making it a complete mirror of the NIST SP-171. 
Level 3
This CMMC level is in the expert zone and focuses on decreasing the risks of Advanced Persistent Threats (APTs). Contractors must align with the combined 110 NIST 800-171 controls from the previous levels and some additional practices from NIST 800-172. Unlike the earlier levels, this requires government-led assessments every three years. 
The CMMC revision was due to the major backlash that the DoD had received in the previous version, which was deemed a torment and complicated by those who are aiming for the certification. Moving forward, the DoD has committed to a tighter collaboration with NIST for the future iterations of CMMC. 
Who Needs CMMC?
CMMC framework implementation is a must for contractors, businesses, and manufacturers enlisted in the DIB. It covers primary contractors who work directly with DoD and subcontractors who may work for prime contractors. Those within DIB who handle CUI should at least be at CMMC level 2 by July 2023. Failing to comply will result in losing DoD contracts and the inability to bid for new ones. 
It is also highly recommended for companies not within DIB's scope to ensure that they are on top of their cybersecurity posture against evolving threats—a great identifier of a trustworthy business partner. 
Conclusion
CMMC is one of the strongest responses to our moving target: cyberthreats. As these threats get stronger daily, it is just right to heighten our security standards. Complying with these standards would secure the continuous DoD contracts and improve an organization's handling of client data and credentials. 
While still evolving to adapt to the rapid cybersecurity changes, it is undeniable that CMMC is an excellent footing to build up for modern businesses. And this calls for working only with a trusted tech partner to guide you through the process—and CSE is the top pick among others! 
Starting soon on your CMMC journey? Talk to us! 
Share This Post