Redefining CIO Agenda is the need of an hour as Cloud takes the front seat
Enterprises may collaborate with cloud managed service providers to improve performance and foster innovation by using an experiment-driven strategy. CIOs opt to utilize a shared cloud to allow faster decision-making, more flexibility, and increased security in many instances. 
Budget reductions and reallocation of community initiatives were anticipated to respond to shifting conditions caused by a continuing pandemic. Therefore, they have mostly adhered to long-planned information technology initiatives and expenditures. Their reasoning is that technology increases the need for company resilience, which enables companies to benefit more from the cloud managed service providers. 
Enabling Businesses to Respond Quickly to Adversities  
Cloud played a critical role in controlling the COVID-19 epidemic. It's self-evident that remote and internet business are critical components of company activity. Simultaneously, the company began implementing technology via cloud-based software and infrastructure provided by a cloud managed service provider located in the USA. 
Throughout the nation, the State's ruling authority had issued a work-from-home directive. A particular department within the company may have complex workflows due to its on-premises contact center technology. The state needs to strengthen employees' ability to work from home on a timely basis. 
Digitizing Workplace with Cloud Services 
By adopting an AWS cloud strategy, cloud managed service providers are pivoting industry-specific aim to reduce their data center footprint and run up to 50 percent of their applications in the cloud. This, in turn, helps the financial institution to refocus its investments on innovation and digital services. 
The management wants to continue investing in and modernizing cloud computing services. Any modernization journey should prioritize keeping important employees and double down on consumer advantages as businesses progressively outmaneuver instability. Most CIOs have already engaged in business modernization, and they must maintain a long-term perspective in order to achieve the intended outcomes.  One example in consideration here is that of the public banks that aim to continue their reputation as a technology and mobile banking leader. These financial institutes can begin with identifying a new cloud-based IT strategy with their cloud managed service provider and start developing a scalable, cost-efficient cloud-based infrastructure. 
Bride Inter-departmental talent differences with hyper-personalized services 
The multi-cloud architecture will provide some new challenges for IT teams. Many IT companies, for example, cannot also create applications for the cloud. Furthermore, CIOs across the globe are confronting the current State of awareness. They try to retain IT staff to help them learn new skills by partnering with AWS. This means the enterprise can reserve time for individuals who want to learn cloud computing and are looking to deal with cloud-based research. Cloud managed service providers also ensure they offer hyper-personalized services to their subscribers. 
Improving CX 
Numerous companies want to use cloud monitoring services that provide seamless client experiences. They now anticipate and establish new standards for artificial intelligence that assures enhanced CX.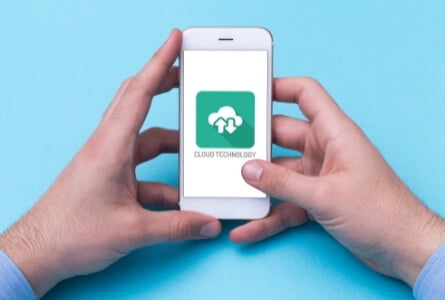 By combining AI and machine learning to collect and analyze social, historical, and behavioral data, businesses can get a far more precise knowledge of their consumers. Unlike conventional data analytics software, AI constantly learns and improves to examine data and anticipate consumer behavior. This enables businesses to provide highly targeted content, boost sales possibilities, and optimize the customer experience. 
The best approach to get started is to utilize machine learning to change the website's home page layout depending on previous client behavior such as purchase history, geo-dem information, and more. Like retail shops enhanced customer experience and revenue by reimagining their physical location, the web team may reimagine their website to attract customers. And, since web stores are not one-size-fits-all, each consumer may have a unique, personalized web experience. 
There is potential for widespread influence when it comes to the consumer experience. With the exponential increase of data comes a potential for both B2B and B2C businesses to use it in conjunction with AI to enhance consumers' daily experiences.
Conclusion: Keeping up with the digital transformation 
The IT experts at CSE drive digital transformation roadmaps with success. With technology adoption surging, the digital revolution continues unabated as cloud computing, and advanced analytics become increasingly necessary for the next-gen CIOs. 
Share This Post