How can Cloud Implementation Services at CSE make a difference?
A cloud consulting engagement starts with recognizing risks, obstacles, and concerns associated with your current technological solutions. Following that, a comprehensive cloud readiness assessment of your present architecture and the solutions deployed across computing, storage, network, security, and operations environments is performed. Following the review, a thorough plan is produced that identifies critical areas for optimization and potential dangers.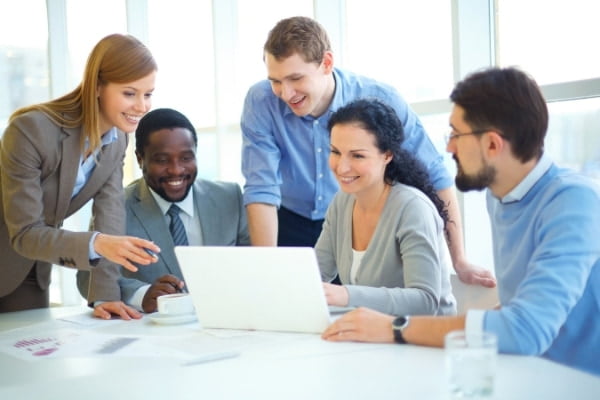 Migrating to the cloud entails confronting many distinct and unique issues enabled by cloud-managed service providers. Without experience and qualified personnel, the voyage can be fraught with danger, increased expenditures, and unexpected delays. CSE consultancy can simplify the process, allowing you to confidently migrate to the cloud as a part of cloud computing implementation. 
Digital Transformation has been a roller-coaster experience for most IT directors and CIOs over the previous five years. This is because cloud-managed service providers are gradually migrating away from on-premise data centers and toward cloud-based infrastructure. Consumerization of IT and businesses' increasing reliance on technology have increased the demands on practically every CIO. IT directors and CIOs face several challenges, including a disjointed cloud IT ecosystem, skyrocketing operational expenses, and data integration and scalability concerns. CEOs and other senior executives must take ownership of their enterprises' transition to a scalable cloud implementation age to minimize costs and complexity. 
CSE's Scalable Cloud Implementation provides organizations with numerous advantages and benefits related to cost control, performance optimization, and operational and management simplification. At CSE, we use a holistic approach to continuous service improvement (CSI) and strive to eliminate the divide between IaaS and SaaS. When combined with our frugal system – "the ability to accomplish more with less" – our scalable cloud implementation solution maintains a state of readiness to enable continuous monitoring, improvement, development, integration, and delivery on a shoestring budget. 
Benefits
Cost savings: Ensure possible cost savings to leverage our enhanced RoI-driven cloud implementation services.  
Reduce risks: Our experts help you promptly identify weak points in the architecture to avoid future security disasters. 
Customer assistance throughout the cloud journey: Our team of seasoned consultants has an average of more than a decade of experience, with specialized skill sets focused on cloud transition difficulties. 
Customized cloud strategy for your business: Consultants collaborate with your team to better align solutions and infrastructure as cloud-managed service providers ensure your organization's goals. 
Expertise: Subject Matter Experts (SMEs) with cloud migration/optimization experience and experience servicing the Global 500 in extraordinarily complex and critical cloud conversions. 
Features and highlights
Here is how CSE cloud implementation can aid your business better.  
Our consultants conduct a thorough discovery of your present architecture and the solutions in use across your compute, storage, network, security, and operations environments.  
Additionally, we'll document your organization's vision and core drivers, which are critical for coordinating your cloud transformation plan, including implementing DevOps with Microsoft azure. 
Architecture and design: The consulting team does thorough research to determine the finest architectural and design solutions. 
Private and Public cloud migration services: CSE consultants will design the overall migration strategy and assist in executing the planned workload transitions while ensuring that your business continues to run smoothly. CSE, as one of the top cloud, managed service providers, provides a robust cloud transition. We have extensive experience assisting with the development of private, public, and hybrid information technology models. 
Transformation of private clouds: Our consultants will collaborate with your in-house experts to create, strategize, and implement cutting-edge, highly scalable solutions that are tailored to your specific requirements. Whether you're in the public or private sector, local or multinational, we can assist you in transforming your IT infrastructure using personal cloud implementation power and agility. 
Connectivity to Multiple Clouds: A highly secure connectivity infrastructure enables users to connect to widely spread applications located in data centers, colocation facilities, cloud service providers, and the public Internet.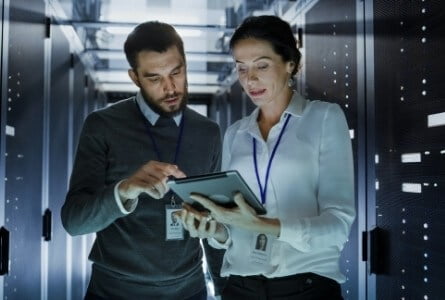 CSE adheres to best cloud practices out of the box to assist organizations in optimizing the value of their cloud investments, reduce deployment times, and minimize risk. Modern cloud best practices span across industries and incorporate cutting-edge mobile, social, and analytics capabilities. The entire process is developed with business requirements in mind, which include navigating the cloud environment. The core cloud implementation process will be overseen by a dedicated team accessible to optimize the process as needed. 
The phases include identifying business activities that can be facilitated by the public cloud and transferring datasets to the cloud that enable staff to make data-driven choices. Data accessibility is frequently required, and organized data migration eliminates data silos, providing decision-makers with highly reliable data in real-time that ensure secured cloud storage implementation. By delivering data accessibility, having a set of cloud policies will also aid the implementation process. 
As a scalable cloud solution, you may expand your capabilities and manage CSE Cloud apps in conjunction with your business. By adding mobility into cloud technology and mobile apps, CSE professionals can watch you wherever you go. When you collaborate with our implementation professionals, we will assist you in customizing your apps to enhance the efficacy and profitability of your company activities. 
Share This Post