How to Avoid Barriers of Cloud Software Licensing to Leverage Its Offerings?
Cloud software licensing is a term that relates to the management and storage of software licenses in the cloud. Cloud software licensing methods provide several advantages. The primary and most compelling benefit is software providers' simplicity of use and the ability to deliver customized cloud to cloud migration. This includes managing cloud licenses on client demands and preferences.            
Licenses are among the top contributors to a given workload's total cost of ownership. Nevertheless, they are also often overlooked. It takes immediate effort to determine how auto-scaled infrastructure features could affect consumption and increase costs to migrate any application from an on-site data center to the cloud. The transition from on-site to cloud software has made it much easier for organizations to add new apps and services. While this model is convenient, the number of workloads adds up, making it harder for cloud migration companies to track licenses.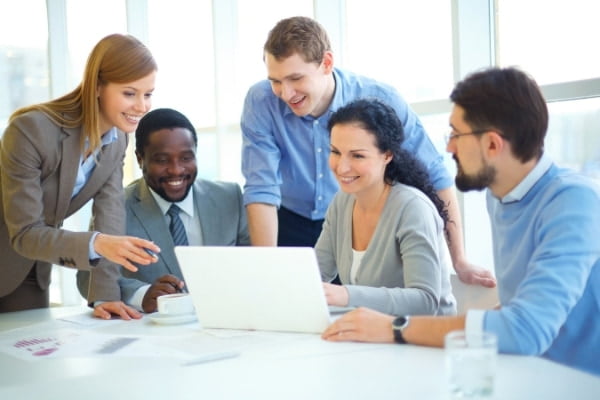 Cloud software licensing enables software developers and suppliers to provide software more easily and rapidly while also providing consumers complete control over their licenses, analytics, and more, ensuring better customer experience and improved sales. Simultaneously, it helps cloud application migration teams reclaim time for critical plans and benefit from the distribution industry that drives lower infrastructure costs bypassing infrastructure maintenance tasks off to a cloud provider. 
Enterprises should look at some of the most common issues when workloads move to the cloud by leveraging the cloud migration companies' offerings without correct visibility into possible licensing complications. 
Optimizing Cloud Software Licensing with Effective Cost Management
Enterprise needs to choose the right sort of storage as the cloud offers many storage choices, and selecting one that exceeds your requirements can result in needless expenditures. The goal should be to eliminate unconnected or underutilized resources. Unused resources consume more space and contribute to increased cloud expenses. Many businesses prefer artificial intelligence solutions to move gradually, adding cloud services licensing to its toolkit while retaining more conventional licensing alternatives to assist the transition. 
If an employee starts a temporary server but does not shut it down when completed, or if an employee forgets to delete storage from unnecessary instances, you will end up paying for additional cloud space than you require. The answer lies in realizing the true cloud value by choosing an appropriate size. It is a process of ensuring that your computer services operate at their most effective and productive capacity.  
Managing Cloud Migrations Better
For many businesses, the prospect of migrating to the cloud may be daunting. They must invest in successful cloud training for workers, conduct research into the most appropriate cloud solutions for their particular business, and sketch out cloud cost management in order and future cloud computing technology developments.  
Overprovisioning cloud application migration more frequently creeps up when companies don't have a simple, accurate image of consumption. Because cloud provider fees recur if an application is in use or not, unnecessary costs quickly add up. 
All of these considerations play a role in determining how to move to the cloud. Cost is another major issue when it comes to cloud migration. This is a reasonable worry since expenses may rapidly accumulate if businesses are not cautious. To optimize cloud expenses, best practices in cloud cost management must be followed. 
Tapping in the Migration Issues with Effective License Management
The primary problem businesses confront when migrating to the cloud is determining how to structure their licensing system. In general, this is a practical problem to have since the cloud provides almost limitless licensing choices. This is where going it alone carries considerable risk in your cloud migration—working with an experienced partner with artificial intelligence solutions that help businesses complete licensing and resourcing options for cloud providers. However, companies must choose a suitable approach and partner with a software license provider that knows the technology sector.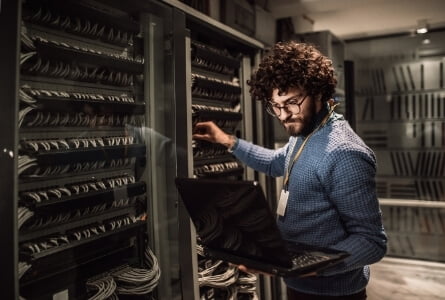 Cost may also be a consideration when it comes to cloud software licensing. Initial expenses associated with cloud migration may be expensive, and businesses may be reluctant to switch, unsure whether the investment will be beneficial in the long term. It enables cloud migration to discover what you need to know to get the best value from migrating critical workloads to the cloud. While cost is a valid and significant consideration when shifting to cloud software licensing, the long-term advantages and potential of the cloud to reduce expenses are enormous.  
Hire our experts to provide you with the full evaluation and inventory of the workloads for your SQL server, windows server, and VMware. The first stage in developing a plan for a cloud licensing solution is to assess the company's existing license situation. What is already in place, what is missing, and what might be improved? Where are the software licensing process's weak points? 
Costs may then be considered. When migrating to the cloud, expenses may rapidly accumulate. This is particularly true when multi-cloud systems are involved. Due to the limitless possibilities offered by the cloud, many businesses may find themselves adding cloud capabilities they may never use. 
Share This Post