Mobile and Cloud Application Security for Remote Work Environment
The Behind the Network audiences were surveyed recently. Out of 81 comments, 51 reported that the most significant concern they have about moving to a more remote workforce is protection and enforcement using Meraki cloud management. Unsurprisingly, stability is still a top priority, regardless of the improvements in our work environment. 
While most companies place a premium on shielding their staff, computers, business software, and confidential data from cyberattacks, the challenge is far from simple.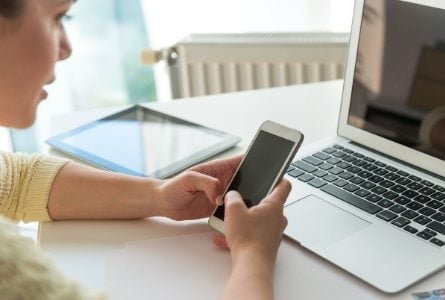 IT teams worldwide are increasingly adapting to changing security requirements. This involves relocating staff and introducing unconventional work-from-home systems to enable employees to work from their devices. Mobile devices and Meraki cloud management allow remote workers to access business applications conveniently and instantly from any location.  
However, storing or remotely accessing business data with managed network and security services via mobile apps significantly increases the risk of malicious activity and data leakage exposure. 
Protecting Corporate Data on Mobile Devices 
One of the benefits of business apps available on mobile devices is access to enterprise applications such as Salesforce, Workday, ServiceNow, etc. The common reason that large organizations have chosen to use Meraki cloud management to remotely access, monitor, and encrypt their mobile devices but do not go far enough to secure them fully. How can we make the security team understand how to motivate them to keep company data private and personal information secure? 
IT administrators understand the critical role of endpoint management tools in provisioning, configuring, and monitoring those assets for mobile device security. Another significant move is to raise pertinent questions such as: 
The previous condition of the device was "garbage in, garbage out."

 

Is our corporate data being secured?

 

Is our application codebase secure?

 
Security is built on two vital pillars: the system level and the application level. When laying the groundwork for your mobile strategy, the combination of Meraki cloud management and Duo's Trusted Endpoint function enables you to address each of these points. Meraki Systems Manager gives you complete control over your mobile devices. At the same time, Duo offers the best Multi-Factor Authentication (MFA) for those protected devices, ensuring that the users can access corporate applications safely and with the highest degree of authentication possible. Duo's Trusted Endpoint function, which is integrated with Systems Manager, adds a layer of trust to mobile devices by using a Duo-issued certificate unique to each user. 
Either you can use Meraki cloud management to handle employee-owned mobile devices or smartphones, or its company-owned ones, it is equally safe. We can make robust login criteria, implement location rules, deploy an automated app updater, all of which is done automatically, and monitor inventory and software updates to ensure that the software and geofencing are still current; additionally, if you apply Zero Touch on company-owned phones for managed network and security services which protects the get-go, even when the shrink wrap is done. 
Having MFA integrated into the OS would be critical to your security strategy. Therefore, businesses must find the safest method for deployment using the Meraki firewall and configuration of Meraki cloud management on mobile devices. 
The Meraki System Manager has now been integrated with Duo and has enabled the Trusted Endpoint support, so you can safely deploy Duo on Android and iOS devices. You need to have a few minutes for configuration. With native Cloudboards, you can quickly do Meraki and Duo while ensuring a Cisco Meraki firewall in place.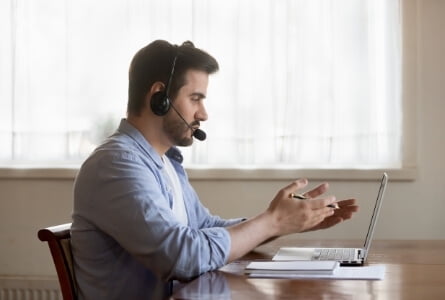 After completing this course, the most important thing to remember is to protect the mobile operating system and mobile One-Time-Password (MFA) applications. Tasks such as requiring MFA are completed using the PKI enrollment, and authentication integration within the Meraki Systems Manager can be done simultaneously with the subsequent ease of use in one simple, as it is done with Duo. 
In the short term, faster and flexible deployment of mobile devices is necessary if a strong base does not support your company. A complete mobile device protection package, implemented with Meraki systems manager and Duo's Trusted Endpoint capabilities, is a powerful tablet solution. If the Zero Touch Configuration operating system is used, the system is designed and protected at the factory with protection that security has all its origins in place.  
Duo multi-factor authentication provides the additional layer of security that prevents outside parties from accessing corporate applications. integration with Trusted Endpoint gives us the Duo application extra protection, but additionally, the security for the application is rooted in Meraki System Manager's compatibility with the Trusted Endpoint 
Share This Post