Adopting Microsoft Teams And Using it with WebEx
Throughout their collaborative and expanded product portfolios, many modern workplaces today have a mix of different suppliers, making interoperability and integrations necessary to sustain work productivity. Cisco WebEx® Video Integration for Microsoft Teams is intended for customers with standardized standard video devices on Cisco® WebEx Rooms and other Session Initiation Protocol (SIP) and use Microsoft Teams for a meeting solution. It enables clients to interact with such devices to Microsoft Teams without deploying a third-party interoperability solution. 
Cisco WebEx Video Integration for Microsoft Teams is a third-party Microsoft Certified Cloud Video Interop (CVI) based solution for Microsoft Teams. To join the CVI-enabled Microsoft teams' platform can use your Cisco WebEx Rooms or other SIP computers. 
How Cloud Video Interop Works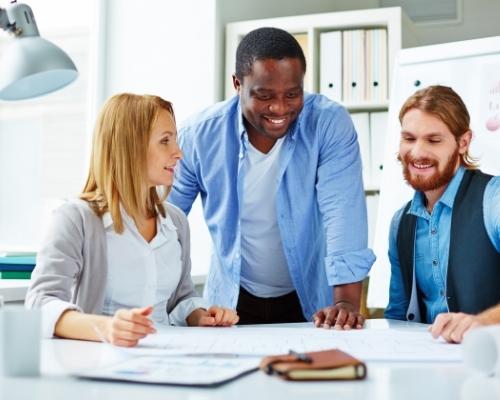 Microsoft Teams Cisco WebEx Cloud Video Interop was born out of a Microsoft initiative to provide interoperability between SIP video and Microsoft Teams meetings based on standards. Cisco WebEx CVI is accredited for Team Interoperation by Microsoft. When a CVI user in your company is allowed and schedules a meeting, an additional line of information is added to the invitation, which can be dialed from a Cisco video endpoint, a "VTC" or standard-based SIP URI address. 
Any video endpoint based on standards can use the address to join the digital workplace solutions meeting. This is not restricted to devices from Cisco. Use is also not restricted to your company. Everyone in the world can join the Microsoft Teams meeting using a standard-based video with your invitation containing a VTC address. 
How is WebRTC Implemented? 
All devices in the Cisco WebEx Space, Board, and Desk series that register with WebEx Cloud can use WebRTC to access meetings with Microsoft Teams from anywhere globally, within or outside the organization. There is no address to join from, so you need to join with one button to push a hybrid calendar integration between your WebEx system and the Office 365 cloud. The WebRTC meeting experience is a little constrained (read on for more details). 
You don't have a choice of video layouts, and you can't share content at the Microsoft Teams meeting from your WebEx computer. However, you can at least obtain Microsoft Teams presentations from the meeting's native Teams app participants. 
Using Hybrid Calendar and One Button to Push 
An easy way to delight users is to tie both CVI and WebRTC into the system workflow. By using the WebEx Hybrid Calendar service, this is done. Via email addresses, you can connect your Office 365 consumer and reservable room resource calendars to their respective WebEx devices in the cloud. The Hybrid Calendar service has the intelligence to analyze meeting invitations to attach links and addresses for meetings. 
Using that information, when a meeting is about to start, the One Button to Push service shows a friendly green join button, not only for daily WebEx meetings but also for CVI and WebRTC-based Microsoft Teams meetings. The outcome is a smooth user interface, regardless of the meeting platform or the type of access to the forum. WebEx makes it transparent for the user, providing them with a push button to connect to all forms of meetings. 
Use Cases: CVI Vs. WebRTC 
CVI is the most versatile and efficient way to make managing projects together as profoundly as possible, including two-way video sharing, flexible video layout choices, and video addresses to dial from within and outside the company, whether your organization has accepted Cisco video devices deeply and is now turning to Microsoft Teams for meetings. This is the "first-class" way of incorporating the sessions between Cisco routers and Microsoft Teams from your own company as the meeting platform. 
For external meetings with the rest of the world that may not have CVI deployed in their organizations, almost all organizations should take advantage of WebRTC. Although the user interface is somewhat limited, the cloud solution provider's functionality is great for those who want to attend a two-way audio and video meeting and access the external party presentations during a meeting. It's a perfect way to keep the video meeting workflow on one device for both WebEx and Microsoft Teams meetings that the users get invited to during their busy schedules. 
The Cost of Interoperability 
The Digital Workspace can leverage board or desk serial devices licensed and registered for the WebEx Cloud where webRTC is an included feature for any WebEx Space. You can also use the WebEx Hybrid Calendar on your WebEx Cloud registered computers. Cisco WebEx CVI is permitted on a per-system basis. Fundamentally, any video gateway viewing at least two Microsoft Team meetings internally or externally within 30 days shall be counted as a CVI license consumption. With the assumption that Cisco will complete your license based on use later, you will oversubscribe your purchased license. 
Finer Collaboration with Cisco WebEx Cloud Video Interop 
In organizations with Cisco WebEx video devices participating in Microsoft Teams' scheduled meetings, CVI and WebRTC work as expected, delight users, and provide additional value. CSE has in-depth experience in both Cisco and Microsoft Adoption services. We drive robust digital workplace solutions to facilitate enterprise with a strategy to carry out these interoperability features to your customers, increasing your investment return. 
Share This Post