Why a Strong Backup Strategy is Crucial for Remote Workforce Success
The current generations are granted access to the latest technologies, which are becoming an essential part of their everyday lives. Remote working and online learning are the two new features added to every organization, school, college, etc. during this disheartening situation. The IT Departments are highly alerted during these practices, as they must take additional security measures to safeguard data from every device used by their employees. People have started using convenient methods for remote work, which must be authenticated before working on the company's data. With the ever-increasing volume of data and complex environments, significant challenges are alarming in the IT sector.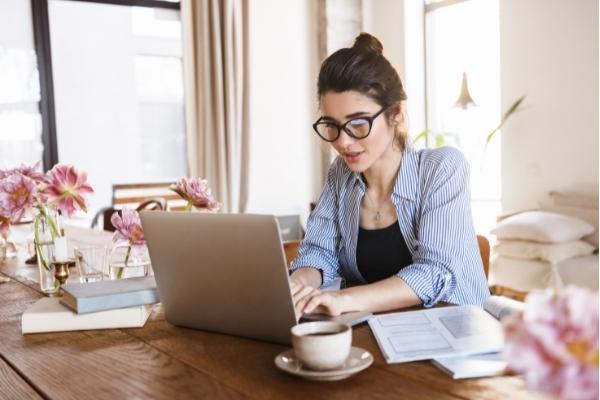 Backups of data are a vital component of any good company strategy. They serve to minimize a variety of possible hazards that may jeopardize your company's health, security, and operation. The digital world has grown and expanded significantly during the last decade. Every day, more sectors, companies, and services emerge online, using the internet. Almost 90 percent of the world's data was generated in the last two years. From simple human error and ransomware assaults to natural disasters, a strong disaster recovery strategy is more important than ever.
Cybercriminals may earn money by stealing company secrets and exposing them to the underground market or by threatening to encrypt vital business data if you don't pay up.
Being careful to have a disaster recovery strategy for your IT-dependent firm is crucial to your survival (so far, at least). In this post, I'd want to discuss creating a successful disaster recovery strategy.
The steps involved in creating using Office 365 tool for your business are:
Office 365 migration
The first important step for making your company have a backup tool is to choose the right service for the company. Microsoft office 365 is a universal tool acquainted in most companies. Therefore, the initial step is migration to Office 365. Migration is a process of changing the data from on-premises storage to cloud storage. The primary office 365 migration step processes on planning ways on what needs to be configured first and then shift everything that is asked to be migrated. There are four types of Office 365 migrations to be considered:
Implementing RPO
Your colleagues are continuously updating data, and in the case of a catastrophe, all data generated from the most recent backup to the failure point would be destroyed. This period is referred to as the Recovery Point Objective (RPO) – the greatest amount of time you are willing to tolerate losing data on your systems due to an incident.
While a lower RPO results in less data loss, it also needs more recoveries, more storage space, and additional computer and network resources to perform backups. While a longer RPO is much more cost-effective, it results in the loss of more data.
Utilizing Cloud-Based Services
Numerous vendors provide backup-as-a-service (BaaS) — a cloud-based solution that enables you to plan and execute backups using the vendor's or service provider's cloud infrastructure by installing lightweight agents on your workstations. Because there are no machines to supply or operating systems to set up, the BaaS is even easier than software.
Naturally, if your company handles sensitive information or is subject to strict restrictions, you should confirm that cloud backup through a BaaS solution is appropriate.
Hence, choose the precise migration beneficially required by the organization. The three essential steps after migration are:
Data protection strategy and testing methods 
Once you've created a plan, it's critical not to abandon it until something goes wrong. Disaster recovery should be a living document that is reviewed and updated regularly to ensure that it remains relevant to your company and systems. Your disaster recovery plan must reflect each time a change is made or a proposed regime is installed.
Testing your strategy is the only way to guarantee that it remains relevant and effective. This may seem extreme, but having an untested system is not much preferable to having no plan at all.
The most effective testing method is to create catastrophe scenarios that compel you to depend on your emergency preparedness. At the absolute least, you should do a 'dry run' to verify that all parties involved understand what to do and where to locate relevant documents, passwords, and backup disks. Is your strategy still operational if, for example, one or both IT personnel is absent?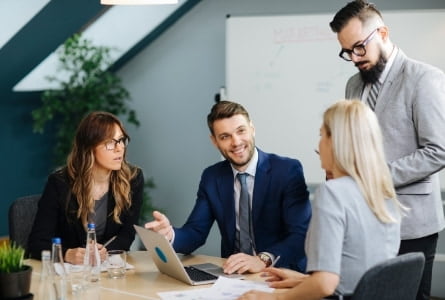 Avoiding Backup Pitfalls
Even if a backup system is frequently operating, there are many instances why you may find that critical data has been lost after an outage.
Suppose no one checks to ensure that backups are being performed properly. In that case, it is conceivable that they may fail – a new database server, for example, may not be included in the backups – and no one will notice until they need to restart a system.
Without well-thought-out retention rules, backup files may not be retained for as long as they should be.
Additionally, a lack of structure and staff training may result in a new employee storing critical documents not being included in the backup system.
Post Migration Assistant
After the successful integration of all the necessary systems with the cloud software, the final step is to transfer all the resources (files, images, videos, documents, etc.) into the current working system for business purposes. There will be a post-migration assistant assigned to the software that helps in shifting the required resources. Changing office 365(system-based) to office 365 migration (cloud-based) can also be done immediately.
The Microsoft office 365 services are provided by Computer Solutions East along with other backup tools like VMware and Veritas. We have a set of options for you to choose the right choice according to your business demands. We can analyze your basic business needs and benefit you with a customized strategy, providing robust security and high-end data storage. If any technical difficulties, customer services are available around the clock.
Share This Post