How to Prepare and Maintain a Business Continuity Plan for a Remote Workforce?
Because of Coronavirus, the working world has quickly changed. To stop the spread of the infection, employees are currently under lockdown, and organizations are implementing a work from home strategy. This has created a colossal disturbance for some organizations.  
However, organizations should keep working the way it is. An innovative business will have planned and fostered a Business Continuity Plan (BCP) for precisely this kind of challenging circumstance. However, how can we adapt the BCP to include an emergency work from home policy?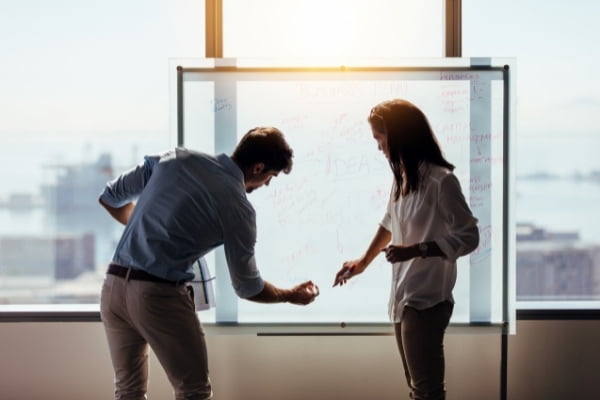 The importance of Business Continuity Services
Business Continuity Services is, at its center, anticipating emergencies in the future. This incorporates natural and digital disasters, fundamental reinforcements, record tracking, and different data management concerns, which keep the business's primary staff effectively and immediately recovered and implemented in the future.  
Reviewing a BCP frequently will permit you to detect any shortcomings inside it. In particular, it is helpful for your workers to know about the plan ahead of time. They won't be as perplexed if they know about it when it comes into action unexpectedly. This will empower you to arrive at your recovery service targets much more rapidly. 
Uncertainties in a remote work
One of the significant difficulties of dealing with an appropriate team is guaranteeing all employees finish their work on time, productively, and up to the organization's guidelines. Without regular oversight in a distributed workplace, some remote colleagues may not utilize their time wisely. Furthermore, poor communication, data security, efficiency, and internet connectivity were the most significant worries with a remote workforce.  
Of those focusing on connectivity:  
27% of clients perceive the significance in guaranteeing essential workers have internet connectivity or potentially a reinforcement power supply 

 

24% have prior experience with storms and the pandemic and report an overall feeling of needing to be ready

 
So, stay prepared with a Business Continuity Plan for Remote work
.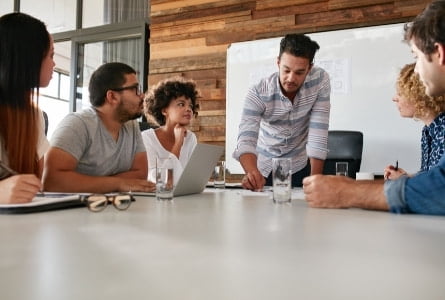 Significance to security and compliant challenges
Remote working brings significant security and consistency challenges. With workers currently working outside the enterprise network, IT departments have no clue what clients and their gadgets are doing.  
As enterprises get ready to put their remote working foundation onto a more long-lasting balance, advancing business versatility and progression implies that inspecting security processes and management should be the first concern. Because any quick fixes implemented at the peak of the crisis will not be rigorous enough in the future. 
So, IT leaders should review everything from IT resources for management for getting to frameworks, including reviewing password policies to decrease the risk of exposure to phishing or cyber-attacks. Also, accomplishing a 360-degree perspective on clients and the frameworks they are working with, organizations ought to likewise carry out network controls and embrace security checking of all endpoint gadgets. Whether or not an organization supports a BYOD strategy or uses a virtual desktop infrastructure (VDI), knowing where information is (without infringing on client security) and ensuring it can be remotely eliminated and that conditional access is in place will be necessary. 
Moreover, understanding where and how delicate information moves into and out of cloud stages like SharePoint, Office 365, Salesforce, and Hubspot will alleviate expected risks and further develop control. If your company sets up its information workers to be remote, don't forget to include appropriate security for all remote devices and locations. 
Seamless Digital interactions
A significant number of us know about conference calls, both video and audio, yet if you're used to in-person meetings, it might take time to transition to virtual. 
While on-premises solutions might have functioned well when the workforce was office-based, the moment users attempted to get to premises-based frameworks from various remote areas when the emergency hit, access, and usage of the gadgets turned into a common problem. Subsequently, cloud-based applications turn to be the best choice for organizations because it guarantees that clients have special access to all the applications, devices, and information they need to handle their work beneficially collaboratively at any time of the day, regardless of location. 
Today users, clients, and partners have high expectations of seamless digital interactions and accessibility 24×7. Taking on a cloud-driven methodology will empower a completely versatile digital roadmap equipped for supporting future advanced changes during an always-on experience.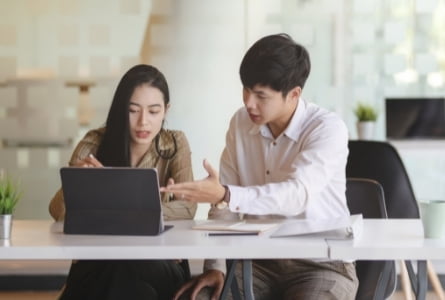 The Right Device
 Virtual Private Networks (VPNs) have become indispensable for remote work, yet VPNs might have represented a challenge for organizations if there wasn't a framework or BYOD (Bring Your Own Device) strategy set up in advance. For organizations that didn't have a mobile workforce before the pandemic, it was rapidly evident that office work desktops would not be accessible. That implied that employees had to utilize individual devices and home networks possibly loaded with unpatched weaknesses and malware. In this way, having a viable BYOD strategy set up is currently more essential than any time in recent memory. 
Additionally, the endpoint device used for remote work purposes and the network used to connect back to the office may contain a wide variety of other devices with many differences in security. So, the endpoint device itself requires to be firm, along with an assessment of the home network and devices attached so that all requests for network access can be identified and measured per risk. 
Lessons from the past
The last year's lockdowns, many organizations found themselves scrambling to implement solutions that would enable employees to work from home. In some instances, this meant rushing out consumer-grade tools or ignoring IT security best practices to acquire the minimum working solutions necessary for keeping the lights on. 
Lessons learned from the latest massive shift to remote work or hybrid work mean enterprises now must rethink business continuity from a 'work from anywhere' perspective. This will include guaranteeing that remote access infrastructure is always available. It can scale, enhance, and modernize endpoint management strategies with security in mind and ensure that crucial productivity applications, services, and workflows are optimized and always available to today's work from anywhere users. 
If your business continuity plan and disaster recovery services have been successfully adapted to include a practical work from home policy, you will maintain critical business functions. This is a vital part of a business resilience strategy. Ensure that your employees maintain a working connection and allow things to continue as normal as possible. 
Share This Post