IT Automation Secrets: Control Costs Without Compromising Capabilities
Your firm operates at a rapid pace. Diverse, frequently competitive entities within your organization aspire to accomplish business objectives, increase efficiency, and generate income quickly. They rely on information technology to deliver the resources necessary for rapid growth. They require what they require immediately—as in yesterday.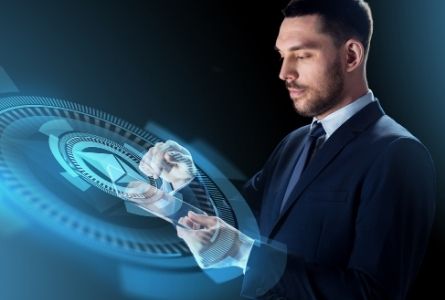 How do you ensure that resources—whether virtual machines (VMs), apps, public cloud services, or other types—are delivered swiftly and compliantly, allowing your organization to increase without friction or delay? The answer lies in IT automation solutions.  
Secret 1: Choose to Offer Self-Service IT  
The idea of self-service IT to aid in the acceleration of digitalization no longer needs to remain a fantasy. Historically, everybody involved in the IT automation solutions and installation phase required a scripting specialist, and governance issues might be a headache. Additionally, expertise in various IT workflow automation with hybrid cloud and inter technologies was critical to understanding the business results. A lack of hands-on experience with Aws, Microsoft Azure, and Terraform slowed development. 
Solution 
Make self-service IT a cornerstone of your business's operations. Create intuitive catalogs with simple-to-understand and implement designs that make provisioning resources like compute storage or backup a breeze. Additionally, your IT automation solutions adhere to your legal and control rules, ensuring that costly errors are never made. 
Secret 2: Extensibility Matters  
Isn't it frustrating when something does not work? This is true not only in our daily lives, but it may be particularly aggravating when your workplace technology reaches its boundaries – most frequently due to a lack of extension. It has the potential to bring efficiency and performance to a grinding standstill. This does not need to be the case with IT service management automation. You'll need to integrate private data centers (vCenter, Hyper-V), public clouds, and Infrastructure-as-a-Code platforms to stay ahead. 
Solution 
By adopting codeless integration, you can enable your users to access new and older technology whenever and however they need it. Encourage a "adopt the latest technology vs. the best of suite" mentality. Extending to many cloud services in a structured manner while attempting to forecast the future does not have to be complex. Allow IT automation solutions to work on new technologies without making them wait months. Extensibility enables this to occur. 
Secret 3: Organize or Perpetually Complicate 
It is vital to grasp the value of orchestration on your path to digital transformation. While orchestration is synonymous with automation, it makes a critical distinction. It should relieve you and its end-users of time-consuming and laborious tasks. Admins can also use orchestration to coordinate operations, security, teams, compliance operations, and cloud services. 
Solution 
In other words, IT process automation software is about automating numerous processes simultaneously. These items include eliminating coding errors with IT automation solutions, administering networks, and connecting diverse systems, particularly those located in separate locations. 
Secret 4: Automate, Provision, and Manage Resources 
Self-service intelligently, IT, in and of itself, significantly simplifies the lives of any technology players in your organization. The time required for provisioning can be reduced from weeks to hours. You'll save money, and your users – from administrators to DevOps and others – will receive what they need to accomplish projects on time and within budget. 
Solution 
An excellent question! No longer can you disregard your IT resources after they have been provided. Learn and develop a full-service lifecycle deployment and management strategy for resources. Platforms and procedures to find and incorporate brownfield resources should be implemented. Also, ensure that the IT automation solutions you select can continue to adhere to your needs.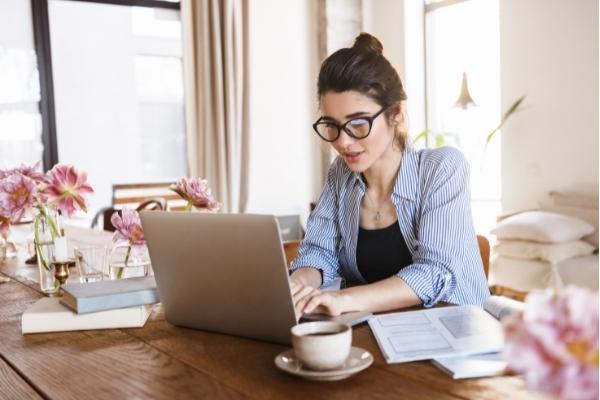 Secret 5: Control Costs Without Compromising Capabilities  
As hybrid cloud settings scale, manual paying a price procedure frequently fail, and scripting cannot keep up with the addition of new services or changes in price (which is often). Did you know that 39% of cloud engineers do not pursue cost-cutting measures, as reported in the 2021 State of FinOps report? 
Solution 
It would be best to comprehend what is happening with your cloud spending, visualize how to optimize that spending with IT service automation, and ultimately act automatically on those optimization insights. Ascertain that you have systems and rules in place that enable IT automation solutions to view and compare the costs of all of your data centers, both public and private. Additionally, these systems must operate in a real multi-cloud environment, rather than a fragmented one, and must automate optimization.  
Utilize best-of-breed ways to control cloud expenses without sacrificing the benefits of cloud computing, opening the door for fiscally prudent fast digital transformation. After learning the five keys to accelerating your digital transformation, you'll need a trustworthy partner to assist you on your hybrid cloud journey. This is where CSE comes into play. Our IT automation solutions span the digital transformation spectrum, assisting you with hybrid and multi-cloud administration, codeless integrations, cloud operational efficiency, and security, as well as automation and self-service IT. 
Repeatable operations such as patch management, release, and change management with service fulfillment help realize cost savings and efficiency gains. 
Share This Post