Get Comprehensive Security with Veritas Backup Exec for ransomware resilience
Ransomware is a kind of malware that implements a technique called crypto viral extortion, which removes the unsuspected data of the user. Once the encryption gets over, the malware uses a ransom to decrypt it. Therefore, it is essential to keep a backup beforehand to avoid the loss of data.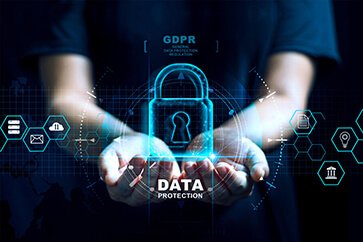 Safeguard The File using the Backup Exec Product Family
There are specific proactive measures that the technicians implement to protect the infrastructure from unwanted ransomware attacks. For this, you need to adhere to some essential measures.
Let people understand the adverse effect of ransomware and how Cybercriminals are debunking ways to access the systems.
It is essential to install the security software and keep it updated.
Updating the operating system using the latest patch coming from the OS vendor.
It is essential to configure the access control as well as permissions separately.
Test the restore capabilities regularly.
Also, you need to keep archived copies of data.
All these steps appear to be quite handy. Still, the Veritas Backup Exec products will provide you with the flexibility of the 3-2-1 rule along with the orchestrated disaster recovery (DR) over a protective layer. When the system is attacked with ransomware, the Backup Exec will come up with backups to continue your business without any lag.
Entire Backup Exec Product with Varied Options
Backup Exec
This can be used to protect Linux, Windows, as well as Unix operating systems. It safeguards several applications and database workloads. Moreover, it is used to preserve VMware and Hyper-V virtual machines.
Desktop and Laptop Option
This is a user-oriented backup device that comes with overall implementation. It also includes centralized administration for endpoint data protection of Windows and Mac desktops.
Veritas System Recovery
This is used to demean the complexity that comes with a single solution that safeguards the servers, laptops as well as VMs. It protects data as well as systems effectively with image-based backup. This also reduces the chance of system failure with a fast and reliable recovery.
Veritas SaaS Backup
This is a backup-hosted service that is meant for SaaS applications. It is compatible with Office 365, Salesforce, Microsoft Dynamics, etc. This is available with point-in-time restores along with various options at any level.
How to Backup Using Backup Exec?
Antivirus is an essential component when it comes to safeguarding your data. It is not at all reliable when it comes to Ransomware. However, it will act as a viable one if appropriately implemented. You just must back up in the right fashion. Therefore, there are five possible ways to protect themselves and become an expert.
Copy
Using the Backup Exec, you can easily be able to stretch the automation of the secondary storage. This will cover Amazon Web services, Google Cloud, Microsoft Azure, etc. It will easily be able to provide enhanced protection and recoverability as well.
Separate
If you isolate the backup copies of your data, it adds a protective frame. Cloud storage can act as a layer between ransomware and the backup files. Apart from this, they always ensure that the backup destinations can be done through Backup Exec servers.
Store
Keep all the backups properly. Backup Exec helps you with various backup copies, and you can access it as and when required. So, whatever you look for storing, you are protected for long-term usage.
Backup frequently
You need to go through your jobs and ensure that the backup provided is on par with your demand. To restate, you must keep a reserve for several destinations. A thumb rule of 3-2-1 must be used since it is used to keep a backup of three separate sections with the help of two different media, which is used to store one copy offsite. If possible, the backup destinations will only be accessed through Backup Exec servers. It comes with a full set of options for secondary storage, such as cloud storage, which is facilitated by Amazon Web Service, Google Cloud, and Microsoft Azure.
Examine
Everything is available now. You just need to check whether the entire thing works or not. You should review the exactness of the backups and examine the Bare Metal Restore Responses. It will provide the overall ability to restrict ransomware attacks. Always work with the 3-2-1 combination.
Call us to know more about Veritas Backup Exec and other Microsoft solutions and services.
Share This Post