Everything you need to know about New Microsoft Azure Purview
Microsoft released Azure Purview On the 3rd of December. It is a new public data governance solution that announced Azure Synapse Analytics, now having the commercial release under the 'general availability.'
Data is today's economy's currency. Data is created at more places than organizations will ever track. Indeed, by 2025, IDC projected that global data would rise to over 175 zettabytes.
To put that in perspective, 175 trillion 1GB USB drives. At the same time, organizations are under tremendous pressure to turn data into timely and trustworthy insights while retaining regulatory enforcement requirements. But to get the insights you need while preserving regulatory criteria, you need to know what data you have, where it resides, and how to govern it. This poses ongoing problems for most enterprises.
The Purview Data Catalog and Data Maps
As far as the latest release is concerned, the Azure Data Catalog Gen 2 program is rolled into Azure Purview. The Azure Purview will have the Data Catalog, crafted specifically for non-technical users that can populate the Purview data app by itself. Businesses can opt to search for assets in the Data Map without incurring any additional costs. On the other hand, the developers can leverage Purview Data Map which has the open-source Apache Atlas 2.0 API assigned for populating query the program the data maps as per the business needs.
Azure Purview automates data discovery and cataloging while minimizing the cost of compliance. Purview lets organizations map all their data, regardless of where they are located, and offers an end-to-end view of their data. Azure Synapse Analytics uses on-demand or supplied tools to collect, plan, manage, and serve business intelligence data.
Azure Synapse Analytics modifies the way businesses store data and gain insight by putting data storage, Big Data, data integration, and AI together.
Increasingly, businesses use data as a strategic asset, making data services important. Data not only must be saved and handled but must also be discovered and analyzed in increasing quantities. Microsoft has developed programs that do just that for itself, and it is easy to offer access to them.
Digital Transformation with Centralized data management
One of Microsoft's things over the last few years for its digital transformation clients is to consider where the pain in terms of the problems resides. Particularly for the companies that look to become data-driven and develop the data culture. The new Azure Purview release tackles one of the main elements of this challenge by providing the data platform that enables you to generate insight very soon, breaking down data silos.
Azure Purview drives centralized data management service that lets you manage and monitor your on-site, multi-cloud, and SaaS data. Easily construct a holistic, up-to-date, automated data discovery, critical data classification, and end-to-end data line. The end product of Azure Purview implementation involves enabling data users to discover useful and accurate data.
The Azure Purview Offerings
Purview catalogs offer on-site, multi-cloud, or software-as-a-service (SaaS) files. Purview will help Azure customers to understand exactly what data they have, manage compliance with privacy regulations, and provide insights. The launch of Microsoft Purview ensures optimizing the enterprise data by knowing how it travels and with whom it is exchanged and thereby refining it.
This launch includes mapping the entire data-state catalog in both physical and business properties. Therefore, for any data asset in your company, getting an excellent understanding of where it came from the improvements made those changes. Based on that, you can make decisions about this data, which all becomes critically essential when you think about being a data-driven organization.
Three key elements of Azure Purview
Data discovery, classification, and mapping: These are critical to Azure Purview. It can automatically find all data from an organization, including data handled by other suppliers, at the premises of or in the cloud. Moreover, Azure Purview can also help determine data sensitivity and characteristics.
Data catalog: Azure Purview provides all users with a clear web-based experience to search for reliable data. Visual graphs help users to easily see if data from a trustworthy source are of interest.
Data governance: Azure Purview gives a bird's-eye view of a data environment that enables data officials to handle the use of data efficiently. It allows for key insight, such as data distribution across domains, data movement, and sensitive data storage.
Microsoft reports that such changes would help break down the internally difficult and slowed data processing barriers. Besides, Purview's roadmap incorporates governance policies to comply with the EU's GDPR and the CCPA in California.
Azure Synapse Studio
Azure Synapse Studio offers data planning, data storage, data warehousing, big data, and AI tasks tools. It also lets users control data pipelines and create idea proofs when safely accessing datasets and custom interfaces. When it comes to enabling enterprise-level security, Azure Synapse features automatic threat detection and always-on data encryption, providing fine-grained access controls and column- and row-level security.
For now, hundreds of businesses have implemented Azure Synapse Analytics over the past year, including big players, including FedEx, Procter & Gamble, and Azure Synapse-based Wolters Kluwer. The Synapse Studio users can benefit from using the latest Azure Purview, as the formers still stand as the fastest-growing data services by Azure. Microsoft witnessed significant growth in both customer and usage as they started to rely more and more on the analytics coming from Synapse. And now, with the introduction of Azure Purview, data-driven enterprises can leverage technology to better decision-making.
Azure Purview for Multi-cloud data management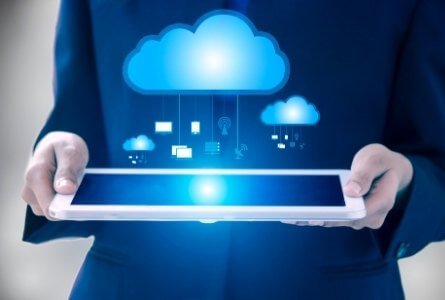 Azure Purview can map, index, understand, identify, and manage your data – whether in your homepage, multi-cloud environment, or SaaS applications.
The automation of metadata scanning for the venue, multi-cloud, and SaaS data and applications with Azure Purview Data Map enables you to find and classify these data using built-in custom classifiers and sensitivity labels from Microsoft Information Security. Now you can search, understand the underlying sensitivity, and see how data is used in the enterprise using a data lineage through the Purview Data Catalog.
Building on the power of Microsoft Information Protection
Microsoft is investing in the creation of customer information security solutions. CSE, being a Microsoft gold partner, is set to drive top-notch security results as an integrated smart, unified, and expandable solution that understands and classifies your data, retains protection, and prevents data loss through Microsoft 365 apps (including Word, PowerPoint, Excel, Outlook), services (including Microsoft Teams, SharePoint, Exchange, Power BI), SaaS third-party application, and much more on the market or nearby.
Azure Purview builds on the same Microsoft Information Security sensitivity labels and data classification taxonomy. By expanding sensitivity labels of Microsoft Information Security to Azure Purview, organizations can now discover, categorize, and gain insight into sensitivity automatically through a wide variety of data sources, such as SQL Server, SAP, Teradata, Azure Services, and Amazon AWS S3, helping to minimize the risk of compliance.
Driving effortless discovery of trusted data
• Optimizing customer data for driving business value with Purview Data Catalog.
• Checking for technical or business data.
• Easily understand data by browsing scientific, business, semantic, and operational metadata.
• Easily recognizing data sensitivity.
• Know the data from immersive lineage visualization.
• Enable company data scientists, developers, and analysts to accelerate BI, analytics, AI, and machine-learning initiatives.
Creating a unified data map across hybrid sources
• Setting up the base for efficient data use and administration with the Purview Data Map.
• Automating and maintaining the hybrid source metadata.
• Identifying data using built-in, custom classifiers and sensitivity labels for Microsoft Information Security.
• Regularly marking critical data across SQL Server, Azure, Microsoft 365, and Power BI.
• Leveraging Apache Atlas APIs to integrate all your data structures conveniently.
Discovering insight-driven business data
• Getting hold of the data supply chain from raw market insights.
• Searching Power BI environment and Azure Synapse Analytics workspaces with a few clicks. It helps publish all discovered properties and lineage automatically on the Purview Data Map.
• Linking Azure Purview to Azure Data Factory instances for automatic lineage data integration.
• Determining analytics and reports without reinventing the wheel.
It's more important than ever to govern your data wherever it resides, and CSE is now rolling out the support for Azure Purview. We are committed to supporting you every step of the way.
Our Microsoft certified experts can help you with implementing top-level security with Microsoft 365 E5 trial. You can also opt to browse the compliance center Microsoft 365 before getting hold of the Azure Purview.
Share This Post