CSE enters the list of Inc. 5000 fastest growing private companies in NY Metro area.
Inc. Magazine has come with a list of 5000 private companies in the NY Metro Region showcasing tremendous growth in 2021. Computer Solutions East has earned a place in the list, standing at 144th position out of 5000 private companies in the NYC Metro area. This is the second installment of the Inc. 5000 Regionals: New York City Metro list. It stands as one of the highly esteemed rankings for private businesses based in the New York City area. This is one of the many accolades that CSE has earned, born out of sheer commitment to deliver top-quality work, year on year. Being at 144th rank in this list speaks volumes of our success in recent years while being one of the most dynamic private companies in the small businesses segment.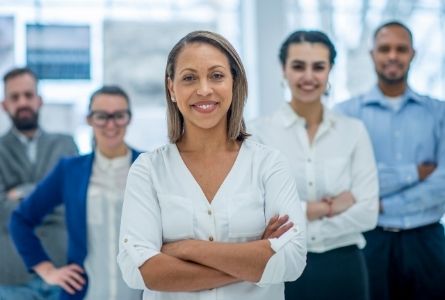 Our managing partner at CSE, Allen Hamaoui, expressed his excitement by saying that "Computer Solutions East is thrilled to be a part of INC.5000 regionals list of fastest-growing private companies in NY Metro." Further, he highlighted the growth rate and rank and attributed it the teamwork and commitment. He added, "It is a moment of pride for us as we kept growing, overcoming technical, organizational, and even emotional hurdle like a pandemic to sustain higher level growth and rank 144th in the region. This speaks volumes of our commitment to provide quality IT services to businesses across the USA and enabling digital transformation to address the growing business needs. This accolade is all because of the sheer hard work our team showed by adapting to the changing work environment without dwindling their output."
His visionary leadership was quite evident in the thoughts which resonate with the core philosophy of business. Allen says, "Our CSE team will keep working to help enterprises leverage our expertise and thrive in the ever-increasing competitive environment."
Being included in this list and ranking under 150 means that Computer Solutions East is on the private companies' list in the New York City area, providing top-notch IT services. The given list includes the business growth between 2017 and 2019. As per Inc. 5000, Computer Solutions East joins the list of private companies that cumulatively added 48,000 people and made a significant contribution to the NYC metro area economy that consists of nearly $9 billion. The list includes our business based out of New Rochelle as we join the top companies based out of Connecticut, Stamford, New York City, and central New Jersey.
The Inc. editor-in-chief Scott Omelianuk mentions that the list proves New York city-based companies' power regardless of their industry. Such impressive revenues and growth rates are a testament to the diligence and insight demonstrated by CEOs. These are the businesses that are meant to stay for long.
The methodology behind the ranking
When contrasting 2017 and 2019, the 2021 Inc. 5000 Regionals are ranked by percentage revenue growth. By March 31, 2017, the eligible businesses must have been established and generating revenue. As of December 31, 2019, they had to be headquartered in the United States, privately owned, for-profit, and independent—not branches or divisions of other corporations. (Many of the businesses on the list have decided to go public or been bought since then.) For 2017, a minimum of $100,000 in revenue is required; for 2019, a minimum of $1 million is required.
About Computer Solutions East
Computer Solutions East has been a Microsoft Gold Partner for over a decade. We are also a Cisco reseller having a team of dedicated IT experts. An array of IT services includes cloud services, Microsoft solutions, Cisco products, and solutions. We are also a preferred MSP in New York City. Leverage our commitment to deliver results that drives impact coupled with the use of the latest technology. We are enabling digital transformation for the enterprise looking to is something that drives your business growth. Please choose from the range of IT solutions, IT services, and industries that we cater to set your business on par with the competitors.
Thanks to the staff's certified expertise at Computer Solutions East, there is no challenge too big for us. We have nurtured the art of pivoting resources to ensemble trustworthy cross-functional teams for over a decade. Our team is committed to delivering the best results for the enterprise without cutting corners. Connect with our experts at CSE to kickstart your digital transformation coupled with the right guidance. Talk to us, and we can help you navigate the growth hurdles by pivoting the resources that drive efficiency.
Share This Post