Bing Maps Preview – Updates worth checking.
Since Microsoft shared the Bing Maps Preview* in July, they've received more than 46,000 suggestions and pieces of feedback! As we sifted through the feedback, several common suggestions bubbled up to the top of the list:
People loved the new cards, but lots wanted to hide and show them on the map canvas.
Many would like to be able to turn map labels on and off in aerial and birds-eye modes.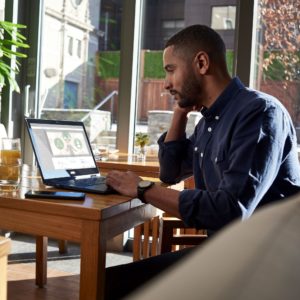 Bing Maps didn't show the distance and time between waypoints in directions, which many people said was useful.
There was an overwhelming ask for Ordnance Survey Maps to be enabled in the UK.
Evolving from where they started, the Bing Maps team has implemented numerous changes to the Bing Maps Preview, including the four suggestions above. Let's take a look at each of these.
Hide/show all cards
Bing Maps learned that there are times when it would be useful to have an unencumbered view of the map. One can now easily achieve this by hiding the cards.
Turn map labels on/off in aerial and birds-eye modes
Based on feedback, the Bing Maps team has made it easier to select the map style or mode that one wants to use. As part of this change, they added a way to enable and disable labels in aerial and birds-eye modes.
Display the distance and time per segment in directions
Bing Maps Preview now shows the distance and time per segment in directions for routes with more than two waypoints. Additionally, one can also collapse/expand each of these segments depending on which ones they want to see
Ordnance Survey Maps (for the UK)
Ordnance Survey maps were the most requested feature so far, no doubt for many who love being in the great outdoors and are looking for a familiar, information-rich experience that can't be found on other mapping sites. Ordnance Survey maps are now available to users in the UK!
The Bing Maps team will continue to review received feedback and update the Bing Maps Preview. Look for more exciting new features and improvements designed to make your trips easier and more enjoyable!
*Bing Maps Preview is currently available in the United States, United Kingdom, Canada, Australia, India, Indonesia, Malaysia, and South Africa. It will be available to more markets shortly.
Share This Post