Take a step ahead with remote education: Teach, Learn, and Lead
With the ongoing pandemic situation, people have become self-aware and conscious of no physical interaction until the situation is under control. Due to this school, colleges, and other educational institutions have been shut down, which are the breeding grounds for a secure and prosperous future. Students are being asked to learn through a new technology called remote learning.
Remote learning, also known as distance learning, refers to a situation where the student and the teacher are connected in a traditional classroom environment virtually. The teacher has to make it look like a classroom to get the student's attention. Teaching may be done through discussion boards, online presentations, or just a video conferencing. Remote learning education is the need of the hour. Despite all the efforts of the government, none can predict when this pandemic will come to an end. So, remote learning education is on its way to the future. The importance of remote learning has just been understood.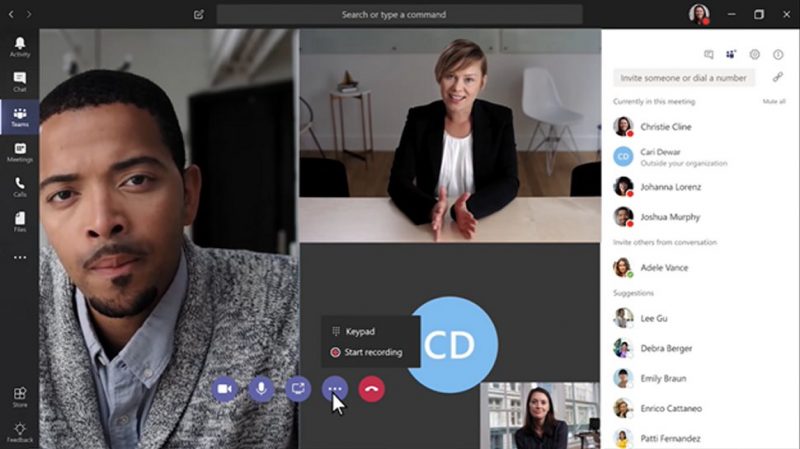 Teachers thought of remote learning
The drastic change of the educational system around the world has given insight and perspectives on how the profession in the future will look like. The experienced teachers are not well versed in the new remote learning education, which sidelined them in this situation, but teachers also have to learn the technology. They are a critical resource in shaping the best out of the minds of young people for which they dedicate a lot of their time also.
The remote learning has made teachers quite popular when they introduce a new feature through online learning. They are taking massive efforts to make the subjects interesting for the students. When teachers work together on a bright and standard set of goals, there can be a lasting and significant effect on the students. For virtual learning, one must need a common platform for functioning. This is where a remote training platform comes into play.
Remote training platform
It creates the environment for the virtual interaction of the participants who are separated by time and distance. The Remote training platform is the base for any remote learning. The three main features to look out for the best remote training platform are:
Security and privacy settings:
When a video is uploaded, its privacy settings should be noticed as the educational videos are to be only viewed by authorized people. The control for these settings should always be in your hands so that it remains safe for everyone.
White label service:
Some platforms have an inking process, which means that when a video is uploaded into the platform, there is a stamping of the platform's brand onto the video, which is not a professional look. White label service means the platform does not endorse its brand name onto the media.
API Access:
Application Programming Interface (API) allows the broadcasters to customize programmatic interactions and integrations. It helps to create a mobile application or a custom web for remote learning.
There are many platforms available on the internet, such as IBM Cloud Video, Microsoft Team, Muvi, etc. The simple and much popular one is going to be discussed below:
Microsoft Team
Remote learning can be personal, engaging, and socially connecting everyone as in a classroom. But the only difference is, it is done through a screen. The slow learner can now have a chance to speak up as it can also create an intimate environment for just two people. Microsoft Team is such an application of Office 365, which brings all the conversations, interactions, assessments in one place. It can be accessed on any device, including mobile phones and computers.
There are two essential things to do while running Microsoft Team, they are:
Allowing users to create teams:
When every student is put under one place, it takes a great effort to deal with everyone in the same manner. And many students may or may not be in the group despite being added. By default, Microsoft support service has given authority for everyone to create teams. However, certain restrictions can be added while creating groups, as not everyone is needed to be added to every group.
Configuring using user experience:
There are options for controlling the specific users or groups of users from a team created by the administrators of the institute or like that. Policies are present for whom to be allowed for private calling, meetings, interviews, etc. The user can define a policy through his experience.
The platform for all the above happenings; has to be provided by a company which should meet all your requirements. We have been providing remote learning platforms for quite some time, and the feedback from their customers for their services is incredible. CSE works upon the satisfaction of the customer, they have customer service support, which can provide a solution to your problem anytime round-the-clock. Call us now to learn more about remote learning solutions and Services.
Share This Post