How to Successfully Integrate AI within the Organization
The development of modern technologies has advanced rapidly as AI has become more accessible and more affordable to businesses of all sizes. Artificial intelligence is reshaping the industry. While some may deny the pace with which it evolves, if you are caught in two minds regarding its adoption, you might be late to grow.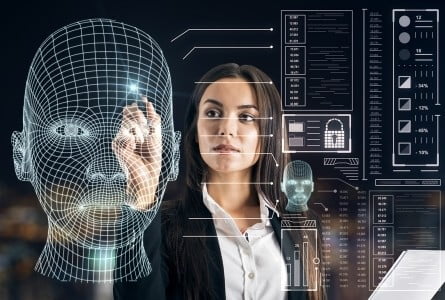 AI services now command decisions on everything from crop harvests to bank loans once the opportunities are on the horizon, such as fully automated customer service. Many of the difficulties encountered when implementing AI appear to result from issues at the organizational and cultural level rather than technical or developmental concerns. 
Given the growth of AI in business technology, an AI-as-a-service platform may become the next major operating system. This may or may not occur, but the potential has sparked a mini-gold rush among big (and small) technology companies to develop AI-based systems. This blog presents ideas that businesses can leverage to kickstart their AI journey and redefine organization. 
Initiating the AI-Switch
With the advent of a range of accessible tools, choosing the right one can be challenging. It may be tempting to utilize them all. While it is absolutely feasible, and in many instances prudent, to use a diverse range of technological tools for their different capabilities, doing so without a strategy may actually damage your company rather than assist it. 
For example, if each division utilizes its own system and these systems are not connected, silos will form that operate against rather than with one another. This may result in significant delays and mistakes, which result from overburdening the staff.  
Instead, you can choose to gradually adopt AI by hiring AI services providers in the USA. The managed services provider can help growing enterprises by pivoting AI that drives to eke out small profits. 
Many businesses have already invested millions in data infrastructure, AI software tools, data skills, and model creation by choosing to get a few projects up and running. But then months or years pass without getting in the predicted major wins from executives. Companies are trying to switch from trials to enterprise-wide projects and concentrate on specific market concerns, such as enhanced consumer segmentation, to big business problems, such as optimizing the entire customer journey. 
Driving Cohesive AI-Driven Frameworks for Organizational Efficiencies 
Currently, the potential of reaching the next paradigm shift in productivity catalyzes our progress toward autonomous intelligence. Working side-by-side with analytics experts would ensure that the program meets broad organizational goals and isolated business concerns. Various groups will also think of new applications through organizational change as they are more likely to understand an overhaul of maintenance workflows. In such cases, the enterprise should follow an algorithm predicting maintenance needs using AI services.  
The human brain is capable of deciphering and extracting meaning from enormous amounts of data. Yet, this extraordinary capacity is limited by the quantity of information our brains can process at any one time. In contrast to the human brain, the artificial intelligence (AI) brain is not limited in this way, which has the overall effect of transforming an intermittent trickle of business ideas into a torrent of strategic options. 
Organizations must shed the mentality that the idea should be fully baked or that all the corners are covered before launching the business. The managed service having expertise in AI can help with designing frameworks. The first iteration can seldom have any of its desired features in the first iteration. As a source of discoveries, a test-and-learn mindset can reframe failures, reducing the fear of failure. Getting early input from customers and integrating it into the next version would allow businesses to address small bugs before becoming costly. Production would accelerate, allowing small AI teams in a matter of weeks rather than months to produce minimum viable goods. 
3 Key Tasks to Perform Before Empowering Organization with AI
Driving the Purpose with Right Intent
A few pioneering businesses started experimenting with bots and other cognitive technologies to understand better their potential effect on productivity over the past few years. The AI-fueled organization movement as we know it today gained momentum. 
A compelling narrative allows companies to consider the urgency of proposals for change and how they can benefit everyone. In order to move forward, it is necessary to abandon the antiquated notion that employees are and must always be full-time employees. The top rung of the management should inhibit the AI-drive vision to help the team leverage AI services offered by industry experts. It comes from understanding the intent behind AI services implementation and integrating with multiple business processes to drive growth.  
Balancing feasibility, time investment, and value
It can undermine both present and future AI ventures by pursuing unduly difficult policies to execute or take more than a year to begin.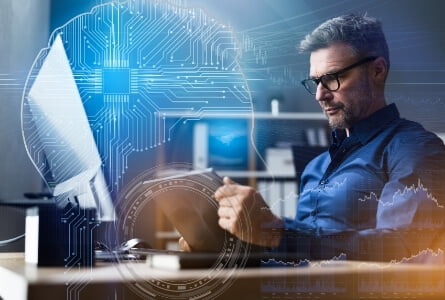 Organizations should not concentrate solely on quick wins; a portfolio of initiatives with different time horizons should be created. Automated systems that do not require human involvement will produce a return in months, such as AI-assisted fraud detection. In contrast, initiatives that require human input, such as AI-supported customer service, are likely to pay off over a more extended period.  
Prioritization should be based on a long-term (typically three-year) perspective and consider integrating various projects with varying timelines to optimize value. For example, a company may need to set up a variety of sales and marketing strategies to obtain a consumer perspective that is sufficiently comprehensive to enable AI to do micro-segmentation. Some might deliver value in a few months, such as targeted deals, while it could take 12 to 18 months for the entire suite of capabilities to reach maximum effect. 
Preparing for the change 
Many barriers, such as employees' fear of being outdated, are widespread across organizations. The business environment and the atmosphere of a business can also have distinctive features that contribute to resistance. For example, suppose a business has relationship managers who are proud of being tuned to consumer needs. In that case, they can dismiss the idea that a computer may have better ideas about what customers want and disregard the customized product suggestions of an AI tool. And managers in large organizations who feel that their position is dependent on the number of individuals they supervise may object to the decentralized decision-making or the reduction of reports that AI could enable. 
Share This Post