How CSE is Extending the Benefits of Microsoft 365 and Teams to its customers?
The year 2020 has been one that is full of turbulence and trails for everyone in every way, all because of a pandemic caused by the COVID-19. It has mainly been severe and different for the global economy. As things slowly get back on track, we have seen a trend that has resulted in the development of an entirely new way of working; the much heard 'Work from Home.' This trend, in which employees have started working remotely via their homes from the internet, has become extremely popular. It has reduced all the distance between an employer and employees, whilst also helping the company save lots of money on expenses such as rent, electricity, traveling allowance. Even after things become normal, it is very much likely that the Work from Home culture stays as it is.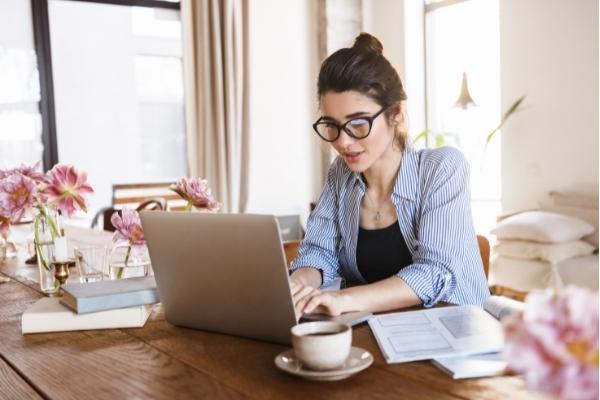 With such major cultural and technological changes taking place, we at Computer Solutions East have made huge strides by contributing to its establishment throughout. We are a technology enterprise that fulfills every technological demand and needs of businesses with the utmost diligence and innovative methods so that they experience unmatched growth in this ever-changing economic environment. Naturally, we had to step up during this lockdown period.
As one of the industry's leading Microsoft 365 Service Providers, we knew just how important this office management software became for everyone. We take pride in being a Microsoft Gold Partner, and we provide a lot of services related to Microsoft Office 365. A lot of businesses became completely reliant on Microsoft Office 365 for their work. We ensured unprecedented round-the-clock end-user support to solve all their problems relating to the software, no matter how big or small.
By putting a dedicated tech agent to attend to every client, we ensured that the change from the old culture to the newer one is streamlined as much as possible. Not only that, but we also helped a lot of our clients migrate their resources from other software or systems to Office 365 so that they can have their own remote office ready to use as soon as possible.
It is also important for businesses to establish proper contact with each other so that business is conducted as usual. For that, Microsoft Office 365 comes with Microsoft Teams, which helps employees keep in contact via calls, chatrooms, private chats, and every other personal contact feature imaginable. Microsoft Team is such that it is connected with Microsoft Office 365. It also integrates well with other applications such as SharePoint, Exchange, and Yammer, making it a brilliant professional unified communication system. By setting up and integrating different cloud Microsoft Team Phone System for different clients, we worked with a lot of customers and made huge headways with streamlining the 'Work from Home' culture.
The setting up of such systems is not the only part of our job. With Office 365, we make sure that our clients get the best possible security service so that the integrity of their data is upheld, and their reputation never gets tarnished. By inputting various security checks at data points and inputting measures such as two-factor and VPN authentication and content filtration and monitoring, we make sure to keep everyone's privacy intact and free from outside forces.
Other than security, clients usually need help with a lot of other technical intricacies of Microsoft Office 365. Providing with round the clock Microsoft 365 Score Support and End User Support, we ensured that our clients kept their businesses running at the best possible capacities by keeping their systems up to date, providing them with the latest information from the help extension, and making sure that other expert resources are always just a few seconds away from the grasp of our clients.
Our services of Application Development helped a lot of businesses reach their customers virtually. Our Dynamic Office 365 services were very helpful to a lot of clients who had issues relating to data migration, app integration, and Employee training in Office 365. Be it a major issue or a small need. At CSE, we are committed to enabling them to stay open through this challenging moment.
Share This Post