Creating a Robust Architecture for Cloud IT Governance
While cloud computing enables self-service and self-provisioning while also reducing costs, IT and business management also focus on governance, integration, security, and business continuity. With the proliferation of hybrid cloud techniques, cloud governance becomes a more complex issue involving user groups, deployment settings, security zones, departmental usage norms, industry regulations, and geographic limits. Enterprises recognize that managed cloud service providers need to implement new technology; they must undergo organizational transformation to assure governance.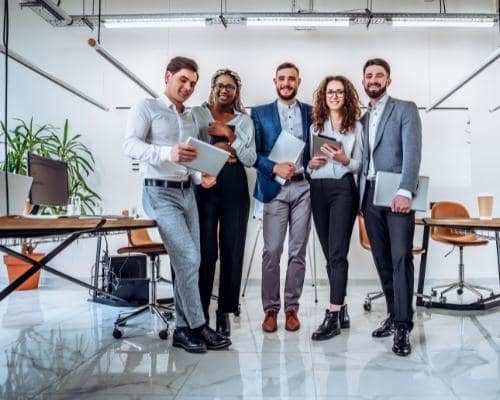 If IT standards are not consistently implemented, immediate and severe consequences can occur, including data exposure, service outages, violation of legislation, and neglected backup plans, all of which taint the enterprise's reputation. Enterprises must exercise caution to avoid having a growing influence on how the governance process's components are implemented by replicating the organization's overall governance in terms of decision-making and strategy formulation. 
At CSE, as a Managed Cloud Services Provider and business and technology partner, we understand the challenges faced by enterprises. We can provide the critical services and capabilities required to manage instances requiring encrypted communications with trusted suppliers, such as availability, multi-tier security, compliance, internal audit, a high-volume, low-cost business model, and disaster recovery.  
Our experts managed cloud service providers establish a robust governance structure in collaboration with their internal team, ensuring the integration of cutting-edge technologies, including complex, inter-cloud computing, as part of a well-coordinated strategy that supports the organization's strategic business initiatives. 
Governance Policy in the Cloud 
Governance policies define the procedures that should be followed when regulating items in the cloud. As a result, corporate executives, managers, and IT specialists should develop and routinely review Cloud Governance policies. 
Cloud governance policies must comprise the following: –  
Infrastructure design standards 

 

Infrastructure and application monitoring 

 

Security policy 

 

Programming standards 

 

Backup recovery services.

 
Specific sensitive data and information should be made inaccessible to all unauthorized users. As a result, adequate identification and permission security checks should be used by cloud management service providers. 
A Cloud Governance Model should serve as a road map for your managed cloud service provider cloud consumption; it should outline how you will create a new deployment strategy, how you will migrate your application from one source to another, what the deployment process will include, and who will review them. 
This plan is divided into four layers of Cloud Governance-  
Infrastructure platform or virtualization platform o Operating systems

 

Platform/application

 

Platform business/user activity

 
A strict policy will assist you in running the organization effectively; otherwise, it may result in security flaws, decreased performance, and irreparable data loss. Therefore, selecting the finest Cloud Governance solutions and adhering to best practices is critical. 
Top 5 Cloud Governance Principles 
Five governance principles apply to cloud-based technologies and serve as the foundation for effective governance. Each organization's governance requirements are unique. As a result, it may be required to modify the policies described below to reflect your exceptional circumstances. 
1. Financial administration
This category includes fiscal policies and cost trends policies. These policies are inextricably linked since they require awareness of cost trend influencers to evaluate if budgets will meet or need to be adjusted.
2. Cost reduction
A cost optimization policy helps you save money by keeping you informed of opportunities to develop the advantage of committed usage discounts and alerting you to instances when committed use savings are not fully utilized. 
3. Governance of operations
The operational governance principle includes system testing and two cost-cutting measures: detecting and terminating idle assets and scheduling stop/start times for non-production instances used for development, software testing, staging, and quality assurance. 
4. Management of performance
A more effective strategy for cloud data governance focuses on optimizing assets for their assigned workloads. It entails reducing holdings in response to original over-provisioning or a decline in demand — or upgrading them in response to increased demand. Additionally, cloud governance best practices include ensuring that data is housed in even the most cost-effective location possible. 
5. Management of assets and configurations
Asset and developed technologies by managed cloud service providers include everything from consistent costing systems to identifying non-conforming assets, such as those exceeding permissible capacity, incompatible with current assets, or launched outside the United States.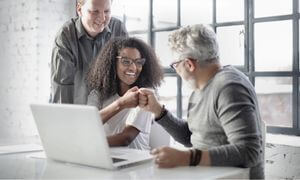 Cloud Governance Best Practices 
Cloud governance best practices differ according to the aims and stage of the cloud migration of each business. Additionally, the online marketplace now features thousands of Cloud Governance solution vendors. One must first analyze the business's assets and achievements and then construct appropriately. As a result, policies may be regulated when all corporate resources are visible. 
Concluding Cloud Governance 
Adopting a cloud governance strategy successfully begins with defining the team responsible for governance and auditing duties, comprehending the influence of security policies on cloud computing managed service providers, and the cloud governance adoption roadmap to create best practices for cloud governance framework development. 
Share This Post