How can Enterprise begin Digital Transformation Journey by using the right technologies?
Digital transformation is how digital technology is integrated into all aspects of a company, significantly altering how it operates and providing value to consumers. Additionally, it is a cultural shift that demands companies to constantly question the status quo, innovate, and develop a tolerance for failure.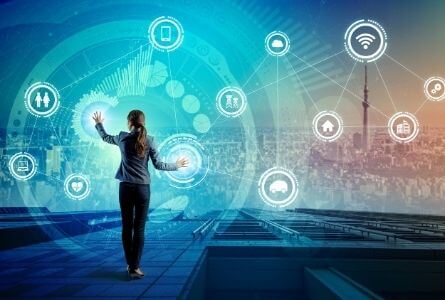 When it comes to adopting the digital route, CMOs and CEOs need to pivot resources to take their organization to the next level. This is a relevant business ambition for their digital transformation – know the reason behind such decisions and leverage the value-driven results to then work for executing the reasons.  
At a recent MIT Sloan CIO Symposium broadcasting, industry executives agreed that the outbreak of the pandemic caused consumers to change in many ways rapidly. Many have found that optimal automated systems in supply chain management fail when confronted with fast changes in demand and supply as a part of the modern digital transformation strategy. 
Some leaders thrive on relevant insights into the key drivers of change across industries. C-suite execs share many similar goals, and most reasons for change go way beyond the IT implementation plans and strategies. The way for businesses to move forward with customer service for digital transformation includes:
Creating an environment-conscious organization

 

Digital twin operations

 

Strategizing business decisions efficiently

 

Enhanced asset management across the enterprise

 

Taking product offers at a digital level 

 

Thriving on a robust, agile supply chain

 
Without several towers and competencies working together, neither the' why' or the' how' can be addressed. Industry experts need IT architects. For example, a successful transformation project requires a digital experience platform and associated services. The digital content platform that serves as the basis for your digital transformation must enable the collection of data at each touchpoint and the shopping experience and its application to the creation of rewarding customer experiences. Consequently, engagement will be enhanced, relationships will be strengthened, income will rise, and loyalty will increase. 
But even though the advantages of these changes are obvious and backed by a good business case, one can find that none of them are keen to embark on a long-complex initiative, with high upfront costs that in the short term will not bring benefits. In the past, they have burned their fingers with broad ERP projects and Cloud automation software tools. Therefore, the first step is to find the right value-driven roadmap in a low-risk, established market scenario to provide meaningful early/short-term benefits. 
Leveraging Edge to deliver hyper-connectivity with Digital transformation 
As business edge computing apps acquire traction, it becomes apparent how they will integrate with digital transformation efforts. In the case of many emerging capabilities – such as machine learning or the Internet of Things – edge computing may act as a catalyst for accelerating possible commercial results. Digital transformation is often also narrowed down to customer engagement alone as the ultimate priorities of the organization are its clients and stakeholders that guide the plan.  
The organization's core function is to link the dots and resolve internal silos in all areas to achieve these various objectives, as interconnection is the standard. In other words, as the emphasis moves towards the edges, the core capabilities are realized to work with and at the edges faster and better. Edge servers are indeed the new corporate watchword. Edge enables amazing possibilities for decision-making, efficiency, and optimization, resulting in increased company value. Simultaneously, one might argue that these periphery servers, called "micro data centers," incur extra administrative burdens. According to others, operationalizing such setups in zones and regions presents major difficulties due to location, connection reach, and other variables.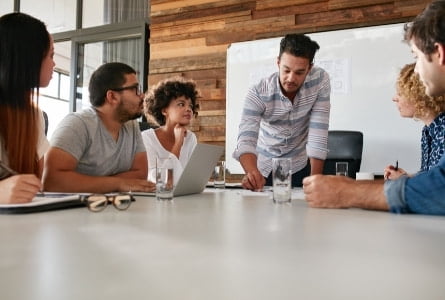 Thus, businesses considering a transformation into this sector will need to assess their preparedness before starting large-scale projects. The edge trend for digital transformation services providers also represents technology and computing paradigms like edge computing and decentralization of work and business models. 
Think about how substantial data processing and analysis capability is shifting to the Edge in an atmosphere where real-time demands rise as cloud computing expands in the heart, information management decentralization, security shifts to endpoints, and much more. 
Transform the organizational culture slowly but gradually, involve all stakeholders, and broaden your staff's positions and capability portfolio. Recognize critical views in this process; take doubts and reservations, and strive to ease them. In the form of your workers, partners, and shareholders, your business's main success factor is and continues to be the human factor. Recommendations also involve taking care of your leadership role, exploiting consumers' capacity, and, of course, a successful business plan should support all of the above steps. 
Share This Post