Three Ways to Take Your Communication to the Next Level with Clinical Collaboration Platform
Technology has taken over the world in multiple ways offering alternative solutions to businesses in the needed situation. People are forced to remain behind closed doors to safeguard themselves from the contagious virus. Most organizations have started falling face burst in the economy graph due to their old-school business processes. The technologically advanced companies have managed to sustain the unexpected catastrophe by transforming their operations remotely. Remote work and virtual communications are the new buzzwords in the digital world that have infiltrated every industry in the much-needed conditions.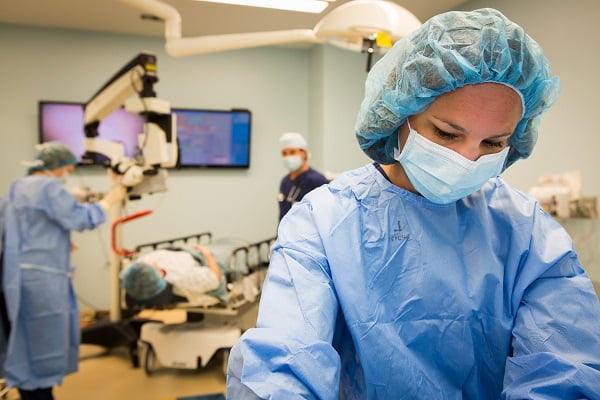 The healthcare industry will be the primary focus of the world until the virus is eliminated from every living being or until a vaccine is developed. Many organizations are trying to create integrate technology into healthcare for simplifying the workflow of medical workers. And healthcare has always been lagging in incorporating technology into the field, which has led to stagnant clinical improvements and productivity. The medical records of healthcare institutions have been digitized, but emerging technologies are not being used to improve the healthcare environment. However, with the ongoing situation, healthcare has been welcoming innovative technologies in their clinical environment for providing a better patient experience.
Microsoft is a reputed company that has been providing people with essential products and services for all their business operations. Recently, it has launched the first-ever industry-specific application called Microsoft Cloud for healthcare that generates precise, actionable insights using data analytics and data-driven decisions. The platform integrates Microsoft 365, Dynamics 365, Microsoft Teams, and Azure that can deliver the futuristic way of approach for high-value workflows. The main objective of the application includes health team collaboration, improving patient engagement and satisfaction, optimizing medical systems, and focusing on more chances of successful treatments.
The three ways to improve the healthcare industry by innovative technologies are:
Connecting every healthcare member using a collaborative platform
The primary regulation in the present situation is to avoid physical contact and interactions with each other, bringing the need for a collaborative platform for communications. The Microsoft Teams Service Provider can offer people the solution to their communication problems using Teams as their meetings application. The medical professional can attend to patients through the virtual platform and provide them with clinical advice and effective treatment methods. In this way, the quality, safety, and efficiency of clinicians will regularly improve if followed routinely. Currently, healthcare institutions are manually entering clinical metrics and results, but this can change with emerging technology by giving new ideas, inputs, and track process methods.
Microsoft clinical collaboration can empower healthcare teams to collaborate and securely work together with people from various locations. The application can remind the patient's appointment dates, keep track of medical records, view reports of treatment, and get instant help in case of emergencies. Since the platform is on the cloud, medical experts from all over the world can share their best medical practices to improve clinical collaborations and patient treatments.
Minimizing paperwork and increasing mobility
The most important part of a successful treatment is the aftercare management process because that is the part that tells us the effectiveness of our medical operation on sickly patients. The patient should be monitored for a few observational days using medical devices, and if any rise in standard human performance occurs, the device should alert the medical teams immediately. It shows the healthcare institution's responsiveness without going through significant paperwork and filling admission forms.
The medical history of the patient is available in the devices enabling medical professionals informed on the past medical conditions. The AI-based applications like Dynamics 365 for professional (sales), Microsoft 365, and Azure cloud have automated many operations encouraging clinicians to focus more on their patients than filling up administrative efforts and procedures. The video conferencing feature can help patients contact their caregivers at any time and from anywhere.
Flexible consultations and improving efficiency
People can now schedule appointments whenever they want and consult clinicians from anywhere and at any time. Regular in-person meetings have transformed into phone-based meetings at booked intervals. Microsoft Teams, Microsoft Power Application, and Dynamics 365 have given new ways to plan, organize, and conduct clinical visits in the virtual platforms in the comfort of our homes. Mobile phones have alert emails synced to their accounts, generating customized messages to attend the consultation in case one forgets. The healthcare firms are also acknowledged on the appointments and schedules of patients for getting experts available in the prescribed timings.
The virtual platforms offer a secure and compliant environment stored with the patient's health records ranging from blood reports to images and scan reports. It ensured the high efficiency of clinicians as they give consultations in their free period without impacting the quality of care and service. A patient can get advice from various medical professionals through a single call for getting different specialties reviews and improved treatment condition options. The latest technology has increased the productivity, efficiency, and security of most clinical collaborations and will take it to the next level sooner or later.
CSE is a reputed company that can provide all the latest Microsoft tools and applications for healthcare on short notice. They promise reliable services, robust security, and 24/7 support services to every one of its consumers.
Share This Post