Bring All Your ERP Together with Dynamics 365
The business world had a nasty blow with the outbreak of the novel Coronavirus crisis, but with advancements in technology, the sector is recovering gradually. Remote working is the only enterprise network solution to every organization that can immediately change its work style. The innovative idea of working from home is finally happening for almost every person who dreamed of it. Every company has started adopting remote work as the new normal in this pandemic situation. The digital transformation which was taking place slowly on one side has boosted manifold in the past few months.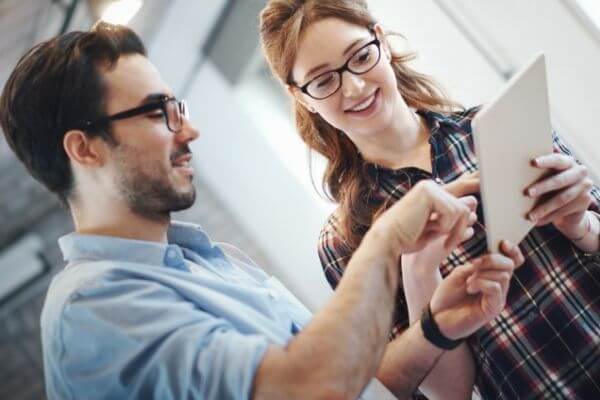 The ultra-modern technology has assisted enterprises in delivering precise and optimized outcomes in a brief amount of time. Technology can provide faster and more comprehensive communication through smart tactics and strategies with the available resources. This can help Small and Medium-sized Businesses (SMBs) to sustain themselves in the digital world. Larger enterprises are earning more because of their regular update in technology, which simplifies work and predicts the outcomes accurately. Security has always been a significant factor for any business, and only by updating the latest technology one can avoid the loss of data breaches and data thefts.
Microsoft has been an integrated IT Solution Provider to the business world, and the most successful one is the Dynamics 365 product. It is a cloud-based application that integrates Enterprise Resource Planning (ERP), Customer Relationship Management (CRM), and Human Capital Management (HCM) in a unified platform. The plans for Enterprise and SMBs are provided by Dynamics 365 using data analytics and resource management functions. The Dynamics 365 Finance & Operations is designed mainly for large or diversified companies to keep track of their finances and inventory. Microsoft Office 365 one drive for enterprise and SMBs are also designed for business companies, irrespective of size.
Why Dynamics 365 is essential for business
The main reasons for upgrading to Dynamics 365 Finance & Operations are:
Cost reduction: It identifies the excessive resources in your business and cuts running costs through automation and optimization. Due to its unlimited storage capacity, it is easier to customize necessary components of the ERP, CRM, Business Intelligence, and Internet of Things (IoT) tools. This again minimizes cost for customization and will benefit from spending less on employee training.
Predictive AI: The platform is integrated with Artificial Intelligence (AI) and Machine Learning that can swiftly close daily accounting, simplify global financial management, and improve productivity and capital. It can provide favorable insights with in-depth data-driven analytics and establish meaningful customer relationships. Big Data analysis can increase your profits and provide the best guidance for financial management and product innovation.
Built-in analytics: The Dynamics 365 Customer Engagement tools and Enterprise Application Service are the two main features that need thorough analysis for enhanced business. It is integrated with Microsoft Power BI, which provides the most excellent report analysis and real-time visibility into your operations. It can produce data with ease and fit into any analytical workspace for enhanced analytics and precise outcomes.
Enhanced user interface: The latest platform is loaded with an intuitive user interface that is user-friendly and simple to understand. It provides personalized workspaces for users to manage processes and assets in real-time.
Cloud technology: The application is a cloud-based technology meaning it is hosted on Microsoft servers and not on the company. Therefore, infrastructure and management costs are reduced significantly with less physical space to worry about. Integration with Microsoft Azure provides robust security, 24/7 technical support services, and data protection.
New updates for Dynamics 365 Finance & Operations
The Dynamics 365 has remarkable new features added to it in the latest update. The new features for Dynamics 365 Finance & Operations are as follows:
New Grid Control: The latest grid is boosted to enhance user productivity and create precise data views and insights. The performance is improved with faster scrolling experience and positional scrolling. The usability of grids has been generally improved to avoid misalignment of data and grid, like in the previous versions. In the new update, columns can be reordered just by dragging, recognizing mathematical formulas by an equal sign, and faster data entry and totals can be calculated.
Embedded Outsourced Apps: In the new update, the user can install third-party applications inside tab pages within forms or create full-page reports that showcase the outsourced apps. The "Add an app" option will facilitate the user to select which kind of app to embed.
Recommended fields: The AI integration not only helps in the personalization of data from the single user but also combines data from other users who are working in similar work, to improve productivity.
New task recorder capabilities: The task recorder and Regression Suite Automation Tool (RSAT) ensure seamless updates to Finance & Operations apps for an optimized business. It can reveal all the messages, help pane, and other details of the platform if the task recorder is activated, and the system administrators can only see it.
CSE provides the best Microsoft enterprise mobility and security solution providers in the USA. They also offer reliable services, new-age technology, and 24/7 support services to meet every customer's demand.
Share This Post