With Microsoft 365, You Can Keep Your Most Sensitive Data Safe
Several devastating ransomware assaults have rocked the United States, including the recent massive breach of software company Kaseya and a reported attempted intrusion into the Republican National Committee. Following the incident, both the private sector and government authorities in the United States are scrambling to figure out how Congress and individual corporations should respond to the growing threat.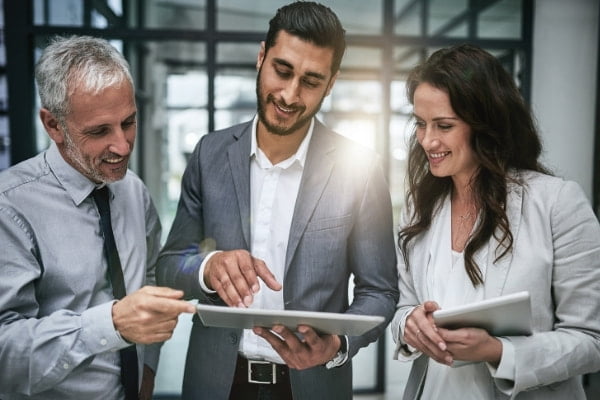 Ransomware assaults on utilities and network operators, manufacturing plants, and hospitals have shown that cyberattacks can significantly affect people, limiting access to essential goods and services for days, weeks, or even months. The pandemic aggravated the issue. Businesses, schools, and other groups must accommodate virtually all active personnel. Criminals had additional opportunities because of this. 
Part of the issue is that cybersecurity isn't integrated into many firms' daily operations. Staff is only forced to think about it during annual cybersecurity training, leaving organizations vulnerable to intrusions throughout the year. 
Take an active role in your organization's security
Security operations must comprise effective platforms, processes, and people to identify, contain, and destroy these persistent threats. With assaults on the rise and bad actors getting more sophisticated, enterprises must consider a more proactive approach to security. Microsoft Defender for Endpoint is a comprehensive endpoint security solution supplied via the cloud that features risk-based vulnerability management and assessment, attack surface reduction, behavior-based next-generation protection, rich APIs, and unified security administration. 
Microsoft security solutions are built to operate together to provide integrated threat detection and response capabilities, but technology alone is insufficient. The advantages of utilizing best-of-breed tools can be the difference between capturing a threat and allowing it to persist undetected in your environment for an indeterminate period. Working with a trusted Microsoft technology partner's Managed Detection and Response (MDR) team/Managed Security Services Provider (MSSP) may help you operationalize these reforms and get the most out of your existing technology investments. 
Computer Solutions East takes the complexity and weight out of threat detection and response with a full suite of cybersecurity solutions that work with current Microsoft investments to combat cybercrime, protect data and reduce risk. In a competitive field where everyone claims to be the "best," it's critical to know what to look for in security partners. Look for partners who can help you. 
Monitoring and notification throughout the day, as well as incident reaction and remediation.

 

Investigation response and data forensics (DFIR).

 

Threat hunting is proactive and human-led.

 
Finding the time and workforce to effectively safeguard the environment on-premises, in the cloud, or a hybrid of both is a perennial problem for enterprises with overburdened security teams and limited resources.  
Endpoint detection and response (EDR) and managed denial-of-service (MDR) solutions can relieve your staff, prevent breaches, and satisfy your stakeholders. 
Microsoft 365 enables employees to make informed data decisions and adhere to data privacy requirements. It gives employees a glimpse into the numerous scenarios in which they contact and share sensitive information.  
Label and protect data 
Azure Information Protection may be set up to automatically recognize sensitive material in files and classify and protect it, or it can recommend labels to the file owner. You can choose how much control you wish to provide your users and which situations necessitate automated labeling.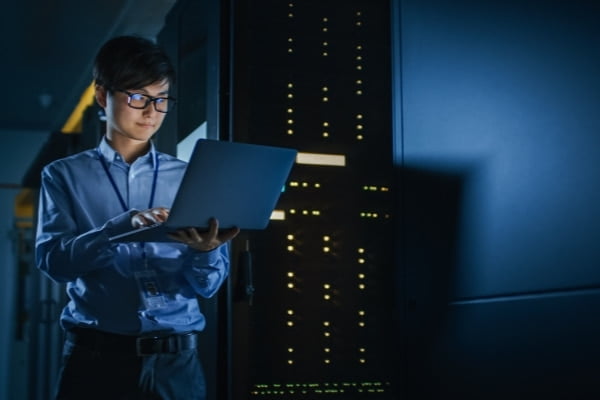 Protect data even when it travels 
Once a file has been tagged, Microsoft Cloud App Security and Azure Information Protection work together to enforce protections even as the file moves via third-party cloud apps and partner organizations. Document owners can establish user permissions in Azure Information Protection, such as restricting view access to a single person or domain. You can even keep track of files and revoke access once they've left the company's ecosystem.  
Apply security policies to on-premises data 
One significant hurdle for firms in the early or middle stages of cloud migration is sensitive data housed in on-premises repositories. It's not always simple to figure out what sensitive information has accumulated over time and where it's stored. The Azure Information Protection Scanner can be used to search on-premises file servers for PII and other sensitive data. Once the data has been detected, the scanner can automatically apply for labels and protection. 
Enhance security and compliance of your entire environment 
Computer Solutions East brings together security, compliance, identity, and management to help you boost productivity and secure your whole digital estate. We're able to integrate layers of protection across numerous clouds, platforms, endpoints, and devices by providing an end-to-end solution Windows, macOS, Linux, iOS. This all-encompassing strategy lowers the chance of data breaches, as well as compliance and privacy blunders. After the user establishes the policies, our services provide data governance that can aid in the implementation of improved security. 
Rather than simply delivering products and services, we communicate with our customers to better understand their environments and build solutions that match their demands. As a result, we always put your employees' and intellectual property's safety first. 
Get the best-in-class defense against Cyber Attacks
Today's organizations require security coverage throughout their threat landscape and the peace of mind that comes with knowing that their provider has a proven track record. Thanks to best-in-class protection across Zero Trust security, Microsoft solutions provide a security safety net that is extensive, fully integrated, and long-lasting. 
The power of AI and integration Zero-trust protection
In conjunction with Microsoft's compliance tools, Microsoft Cloud App Security [Microsoft Defender for Cloud Apps] gives the capacity to evaluate and classify information. Prohibit activity and enforce regulations based on that amount of knowledge. 
Microsoft Intune, a component of Microsoft Endpoint Manager, can manage mobile devices and applications. By implementing Microsoft's integrated, AI-driven security, organizations can automate threat detection and remediation and boost employee mobility while lowering operating expenses. 
CSE offers its clients a variety of services, including: 
Microsoft Intelligent Security Graph provides complete security and monitoring.

 

Your systems are monitored 24 hours a day, seven days a week.

 

An in-depth examination of any potential hazards.

 
Call us at (914)-355-5800 for more information! 
Share This Post