Time to Address the Security Concern Right. No Need to Shy Anymore!
The world has long ago placed CEOs in a role as either a hero or a weak link in the IT system. It all depends on whether a company has experienced a cyber crisis. But every business now feels the need to support CISO and ensure its safety at all costs. 
Such a change is advantageous because CISOs typically do not have to make their voices heard. Cybersecurity is incorporated easily into every workforce, and now CISOs are more educated and able than ever to handle current and potential cyber threats. Increased cyber-security protection also helps modern CISOs to advance by leveraging end-to-end cybersecurity services.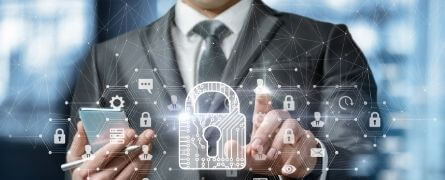 There are different approaches needed for the safety risk assessment at the core of each company. Nor are the recommendations so precise as to whether or how such an evaluation should be carried out. The problem here is that the test scope is integral to the outcome. 
There are various approaches to the risk evaluation for protection in every company at the center level. The recommendations are not as reliable as to whether or how such an assessment should be performed. The problem is that the evaluation scope is integral to the outcome defined by cybersecurity services. 
To effectively evaluate cyber risks, you have to consider the dynamic network of overlapping networks and supply chains, which now form an integral part of your business. 
In the effective risk management program, conventional risk assessments continue to be appropriate, and several criteria still apply. Provided, however, the cybersecurity developments, regular assessments, and additional methodologies are urgently required. 
To this end, three crucial factors lead to the response of CISOs to certain cyber risks: 
There are an unequal threat and security relationship: Cyber attackers

 profit from accelerated transformations by coordinating and working from the susceptibility of domestic and remote employees of new COVID-19 thread assaults. Threat actors leverage the

 poor

 protections of remote employees.

 
Lawmakers Build the Burden

:

Governments worldwide respond to cyber

-attacks

by implementing tighter data protection and privacy laws, leading to patchwork complexity.

 

Enhanced compliance by the government:

Where rules or legislation currently exist, enforcement is strengthened. The US Securities and Exchange Commission (SEC) has concentrated more on firms' immediate divulgation needs. The United States Federal Trade Commission (FTC) has improved its traditional guidelines for businesses that open the case.
CISOs should adopt these four leading practices, according to security leaders with extensive cybersecurity experience:
Consider the employment contract details
CISO should document its contractual relationship, including detailed employment, closing requirements, tracking, escalation practices, administration, and even the resources available. Recording services available for adequate protection is essential to a business strategy or alter leadership, but not necessarily in a contract. 
Creating a responsive playbook                           
A definition and description of the Playbook on Incident Reaction should be the main safety text. The small business cybersecurity solutions provider should explain how threats are analyzed, amplified, and prioritized to be consistent and well documented in this context. 
Managing communications
Clear communication routes and information management are essential. Essential protection and monitoring roles are assigned to the CISOs and the rest of the response team (Legal, Communications, CEO, and CFO). 
Creating a robust communications security
There are high contact resources that make it impossible for an organization to communicate about security. It is also necessary to consider the strength of a robust safety channel enabling end-to-end cybersecurity services. For example, for sensitive messaging, CEO, and Board changes, previously accepted models will improve speed and precision. 
Chief information security officers in organizations will also need three other considerations to handle security incidents effectively. 
For crucial team members, including critical business managers, executive board, and audit committee members, the response team can use tabletop simulations and scenarios. This activity encourages trust, mutual 

understanding,

 and shared objectives to prevent needless crises.

 

CISOs who aim to manage legal, 

organizational,

 and reputational risk correctly should take part in more contact, 

preparation,

 and documentation—and they need not be shy.

 

CSE is an experienced end-to-end service provider for cybersecurity that covers advanced cyber protection, new cybersecurity solutions, and controlled security operations. We are a way for the companies to explore a global scale that blends safety creativity and global supply capacity.

 
It's time to take the first step to advanced protection. It's no time for shyness. Get access to CSE security experts and start addressing your enterprise security concerns today. 
Share This Post