Learning in the 21st Century Requires Modern Cyber Security
Parents in Orange County, New York, received an unsettling announcement last September, just as teachers, parents, and students throughout the country were looking forward to the start of the school year. Due to a cyber assault that crippled the district's computer systems, the superintendent of the Monroe-Woodbury school district was compelled to advise them that the school would remain closed.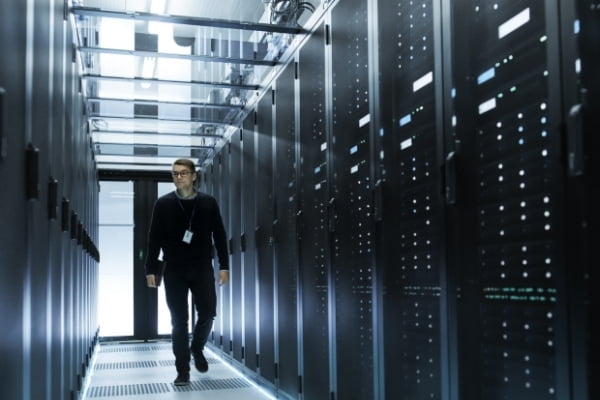 Monroe-Woodbury is one of several schools and educational institutions in the United States and worldwide that have had their operations disrupted by cybercriminals. The Rockville and Mineola school districts had been hit by Ryuk ransomware earlier this summer. To date, approximately 500 attacks on public schools in the United States have been documented. 
What Impact Does Cybercrime Have on Education?
According to recent research, the education sector in the United States has borne the brunt of the economic crisis. Ransomware is a computer malware that encrypts files and data on computers and servers, can range from annoying to dangerous, including trojans, backdoors, and, of course, ransomware. Schools cannot access critical information due to ransomware attacks until they pay a ransom in cryptocurrencies (most often Bitcoin). 
Apart from the apparent financial damage that such an attack causes (one Long Island school paid around $100,000 to unlock its computers in August, while the Rockville Centre School District spent $ 88,000 that month), the inability to access computer systems renders the academic institution inoperable. The expense of the damage increases rapidly as the school is unable to send emails, keep track of working hours, or allocate classrooms and study resources, such as school computers and Internet access, which are necessary for many learning activities. 
Schools that refuse to pay might be rendered inoperable for long periods, as in the case of Walcott County, Connecticut, which was hit by ransomware three months ago and remained locked out of its impacted machines until the county board eventually approved the ransom payment in early September. 
The now-famous Emotet malware has been wreaking havoc on schools, with attackers utilizing spearphishing to infect computers. Because many services are now entirely computerized, infrastructure such as heating and cooling, dining services, and security systems may be impacted. The K-12 Cyber Incidents map gives a visual representation of the problem's scope. 
It isn't just schools that are being singled out. Cyber attacks are also a threat to higher education institutions. Recently, ransomware attacks, data leaks, and email hacking have been reported at several US institutions and schools. Universities and academic institutes, unlike schools, are being targeted by more sophisticated attackers that want to steal the intellectual property (IP) and research data produced there. 
Why Do Cyber Criminals Target Schools and Colleges?
It's no coincidence that schools are frequently targeted. Schools handle enormous sums of money, retain personal information about kids and instructors, and link with many external agencies and providers, including, of course, parents, who engage with the school mostly via email. This indicates that the school has a significant attack surface. 
The fact that students are easy targets for phishing scams goes hand in hand with alluring rewards. Because of their lack of knowledge and penchant for using easy passwords across many sites, students are vulnerable to credential harvesting and password-spraying assaults. Over 3000 Kent State student emails were hijacked in one instance this past September. Furthermore, parents, teachers, and faculty are generally less aware of cyber hazards than in other industries in education. 
The fact that educational institutions often have a small number of security personnel adds to the security problem. Unlike banks, schools usually do not have specialist information security personnel on hand 24 hours a day, seven days a week. 
How can schools protect themselves from cybercrime?
Because educational institutions lack committed resources found in other sectors, such as in-house red teamers and penetration testers, the defense mechanisms in place must bear a heavier weight and deal efficiently with threats. A solution that can detect and respond to attacks autonomously can assist mitigate a shortage of human resources by requiring professional intervention only in the event of a, particularly severe attack. 
When it comes to ransomware, an infected file delivered over email is most often the starting point. In such situations, the EDR protection system must detect the file as soon as it attempts to install itself on the endpoint, restrict it, and destroy it from that endpoint and other endpoints throughout the organization. This will halt the attack and ensure that the educational institution's services are not interrupted. Similarly, an institution's security shopping list should include a solution to restore a device's health, including decrypting encrypted contents. 
SentinelOne is a next-generation antivirus that includes a ransomware warranty.
SentinelOne is an educational school's endpoint security platform. It prides itself as a comprehensive network security solution that uses Endpoint Security, a computer network security technology. Endpoint security platform is a technique for identifying and removing security and cyber risks and assaults across remotely connected platforms to students' devices, such as laptops, tablets, and smartphones. 
Ransomware is continually developing, with each iteration proving to be more stealthy and aggressive than before. Educational institutions worldwide are working to improve their security and subsequently reduce the risks. 
SentinelOne is a next-generation endpoint security solution that gives you complete peace of mind when it comes to protecting your sensitive data from ransomware and other advanced attacks. 
Their endpoint Protection platform (EPP) goes beyond identifying recognized ransomware by using a predictive execution inspection engine. It keeps track of the execution of each production system or thread in real-time. SentinelOne EPP can provide unrivaled ransomware protection by studying the real-time execution behavior of apps, programs, and processes. 
How can Computer Solutions East Assist you with your Cyber Security Challenges? 
Get the most out of SentinelOne by integrating our full array of existing IT solutions. Our clients may avoid endpoint breaches, stop an attacker from harvesting credentials, and undertake reconnaissance activities necessary for lateral movement. 
As a seasoned cybersecurity services provider, the CSE team has the experience and abilities to implement security solutions that will keep your data and apps safe. Now, thanks to our partnership with SentinelOne, we can combine our expertise with the best endpoint security protection capabilities in the industry to create a unified security layer that decreases the risk of data breaches. We provide you with the following when it comes to Safeguarding your Data.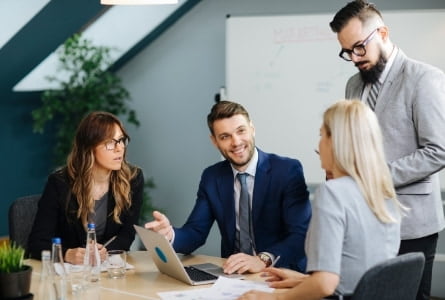 Deployment Support Based on Best Practices

 

The Most Effective Policies Implementation & Recommendations

 

Agent Upgrade Assistance 

 

Business Continuity and Disaster Recovery

 

Estate Health Checks quarterly

 

Technical Support through Phone, Web, and Email 

 

Designated Technical Account Manager 

 

Cyber Security Insurance Baseline Check

 
It is difficult to stress the importance of defending our educational system from cybercrime. Schools, colleges, and universities not only provide essential services to our society and economy, but they also hold vast amounts of sensitive data. The data maintained by these institutions are among the most useful to cyber thieves and sophisticated threat actors, ranging from personal information such as birth records, educational history, social security numbers, and financial data to intellectual property and cutting-edge research. Despite this, these data vaults are likely among the least well-protected and under-funded in terms of cybersecurity. As a result, administrators and policymakers must work together. 
Share This Post