Why the future of co-working space is in darkness with Covid-19?
If you think that the co-working space is the new cool in the industry, you are wrong. Co-working spaces were cool in the early 2010s till mid of the decade. Gradually, corporates saw an opportunity there, and the hidden truth is that most of the corporates fill up these co-working spaces. Over time, the demand for co-working shot up as it started attracting new workers from different walks of life. There were those looking to expand the business spectrum, while others looked at it as an innovation hub. Also, plenty of freelancers, corporates, and entrepreneurs used co-working space to explore a new working environment.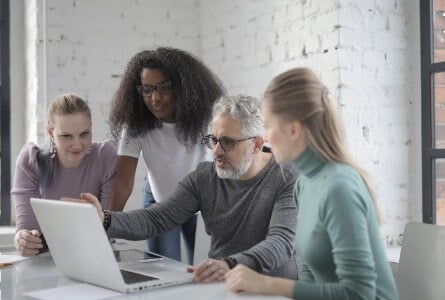 Companies like Philips and IBM are leveraging co-working spaces in Amsterdam, demonstrating the futuristic vision. Even Microsoft is using WeWork spaces to offer flexibility to the employees. The co-working spaces are aimed at promoting knowledge sharing and increase productivity amongst the workforce. Unfortunately, over time, corporates are filling up these spaces to save on operational and realty expenses.
Not only do we see corporates move into co-working spaces, and this is beneficial to both the parties involved. For instance, WeWork acquired 93,000 sq. ft. for one Hong Kong center while JustCo occupied 60,000 sq. ft. in Marina One in Singapore that can dwarf the traditional spaces, which in turn enabled them to tap to larger operators who can bear more significant transactions. The idea of coworking is dead because if we consider how Colliers International reported 80% of deals to come for 40+ desks, the creative space is gone. It just means small businesses can go and use these coworking spaces for shared resources. And not only SMBs but even the likes of HSBC also booked 400 desks for its digital team at WeWork, Hong Kong, while PWC has acquired over 100 desks at Collective Works in Singapore.
On the other hand, there are those whom we label as 'digital nomads.' These are small clients who are occasional need for workspace, and they move as they work. They combine traveling with work while making anything from $1000 – $3500 a month. They save more by living in small places and cities like Chiang Mai, where an average cost of co-working space ranges from $80 to $110. The price doubles up if one shifts to CBDs like Singapore. It means, this group who needs an area would not be able to provide a sense of security to the operators that MNCs can. Co-working spaces may entertain these digital nomads for some days, but they usually keep changing cities to bring down their expenses.
The cost of setting up a coworking space on an average is $58,000, while around 60% of them are operating at a loss. Therefore, even to achieve the breakeven, these coworking space owners would need to rely on big fishes that can generate profit for them. Things changed quickly after WeWork, where the trend of coworking took the corporate world by storm, and even traditional businesses renewed their spaces. They changed the name and made it big enough to accommodate more tables and started using it as a shared place.
With time, the so-called idea of 'co-working' has gotten hip, but it has lost its meaning since the real reason for which it started. Also, there are plenty of co-working spaces that are functional across the globe and delivering the value that it is meant for. Even the co-workers are bringing in the dynamism and new work ethics in a local ecosystem that boosts the economy by opening new avenues through innovation and creativity.
Call us to know more (914)-355-5800!
Share This Post