Awesome Cloud Tools Your Business Must Consider
As the year's end approaches, it's a decent time to rethink your IT needs. Furthermore, if cloud services aren't one of them, that thought needs to change. In any case, there are six different types of applications and stages each business ought to have. The fact of the matter is that today there is a lot of dynamism in the corporate world, and cloud services are one way with which your business will be able to get much more productive and have the edge over its competitors in the market. To have a better understanding of cloud services, let us take a look at some of the best cloud tools your business might use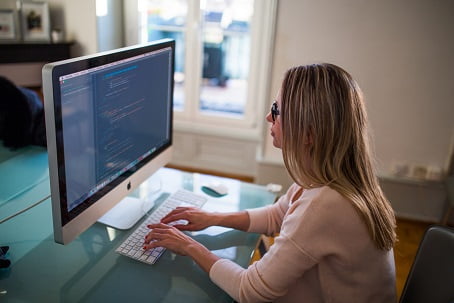 Cloud Storage Services-
Cloud storage is increasingly becoming one of the most important tools and technology of office automation. Keeping organization documents in the cloud is an extraordinary method to give workers greater mobility and adaptability. Everybody can get to data from practically any web-powered device without being at a security risk since cloud service providers incorporate things like encryption and multi-factor authentication as a major aspect of the month to month administration fees for their cloud service. As far as cloud services go, the best cloud services that you could opt for is none other than Microsoft's OneDrive. With it, you can manage your whole business needs and store all the important files, which can also be accessed by the people you authorize.
Documents and Collaboration-
Between quicker report turnaround times and less chance of having more than one version of a single file, there's no good reason for a business to keep everything offline. Entrepreneurs used to stress over security, but cloud service providers today have started putting multiple types of security checks and systems to ensure that customer information is safe and secure. Not only that, as a running business, the time you will save from having such a service will help you a lot. Even your employees will find this useful because now they do not have to ask each other for a file or store a particular database over their computer.
Among the cloud-based documents and collaboration software, you must remember that as a businessman, you must always go for the Best Online Cloud-Based Office Management Software that there is. Most businesspeople find Microsoft Office 365 the best. By and large, numerous employees can modify a similar record all the while and see perfect representations on their screens regardless of whether they're separated by many miles.
Application Hosting- Many businesses nowadays use the power of the internet to try and get business, and for that exact reason, they make their mobile applications. These apps require hosting. Regardless of whether your business requires a solitary low-scale server or a few
powerful ones, it's getting harder to justify keeping up those at your physical office space. They're too big and costly when seen in contrast with their cloud alternatives. For business purposes in the 21st century, cloud application hosting is the way to go for your business app.
When it comes to choosing an application hosting service provider, the best thing to do is to go for the best, which is none other than Cisco. The application hosting services that Cisco provides are second to none and provides the customer with various tools and services to manage different utilities of their application. Their tech support is second to none, and this is why you should choose them.
Cloud Backup and Data Recovery-
The whole premise of cloud computing is that you have all-out access to hardware and programming that is located a long way from your office. That makes things like cloud document storage and server facilitating ideal for recuperating from some disaster. On the off chance that a cataclysmic event or a cyber-attack of any kind renders your office inoperable, you should sign in to your cloud stage from elsewhere. This is a very big benefit of cloud backup services, that even if, let's say, the power suddenly goes off, your data is still secure on the cloud. Cisco provides one of the best office automation concepts and tools for cloud data backup and recovery. Their automated data backup service is quite versatile. Even with your existing business model, their automated backup services can be easily integrated and put to use by you.
To conclude, it must be clear to you that cloud computing is no longer a futuristic thing, but rather something which is being used extensively by businesses all over the world. There are a lot of awesome cloud tools your office must consider to increase the productivity of your operations. Remember, this is the era of dynamism, and you should not fall behind to your competitors only because you were too stubborn to change.
Call us at (914) 355-5800 to know more or email us at info@computersolutionseast.com
Share This Post