What are the Rewards and Challenges of UCaaS and CCaaS?
Switching to Systems Integration as a Service (UCaaS) or Contact Center (Contact Center as a Service) can be difficult. Still, it can help the company overcome coordination problems. 
According to the Gartner Global Telecom and Messaging Forecast 2016–2023, spending on cloud-based telecommunications and messaging will overtake spending on on-premises systems for the first time in history in 2020. Although Consolidated Communication as a Service (UCaaS) and Call Centers as a Service (CCaaS) providers obviously profit from this, some myths are regarding these services. When it comes to bringing teamwork to the cloud, companies must tread slowly and intentionally.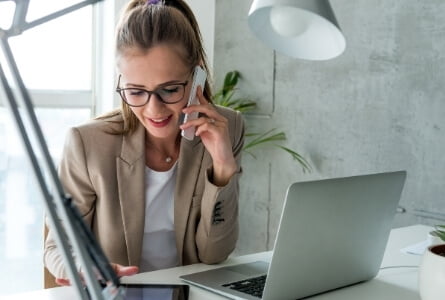 The Benefits of UCaaS and CCaaS 
UCaaS and CCaaS systems are much simpler to handle on a day-to-day and lifecycle basis than on-premises solutions. The solution provider is now responsible for system maintenance, debugging, patching, and updating. Updates are often rolled out automatically, eliminating the need for downtime. It's also a lot easier to add new functionality or capabilities.  
Furthermore, in the cloud, continuity and disaster recovery are usually easier. These solutions, when used together, enable IT, teams to concentrate on strategic strategies rather than phone system management. 
UCaaS and CCaaS will also make it much easier to provide communication tools to mobile and remote staff. CSE partnered with various customers to provide independent mobility solutions when the COVID-19 pandemic first broke out. We were able to upgrade the organizations' current on-premises system in some situations, while in others, we delivered a new UCaaS solution. 
Usually, individual and team messages are part of a UCaaS solution. This will minimize spam and boost the coordination and cooperation of virtual teams for tasks or troubleshooting. Furthermore, softphones typically have video capabilities for communications in the company. This will significantly minimize the isolation feel of remote workers and increase contact efficiency. 
When we come back to the workplace, analysts say teams are likely to stay decentralized. Many employees can stay remote, either full or part-time. Certified experts at Computer Solutions East are actively working on adding video conference rooms for several organizations. This will allow them to put everyone together wherever they work. 
Common UCaaS and CCaaS Challenges
As companies consider switching to UCaaS and CCaaS solutions, it is necessary to consider that subscribing includes facilities, management, monitoring, and upgrades. Organizations should plan to pay for their online solution a little more than they did. After all, previously, these approaches were self-motivated. The costs are in the form of payment, moving the costs from an investment to an operating expense that may benefit certain organizations. Operating costs (OPEX) are generally scrutinized since nothing can be depreciated. This makes it necessary to show management that the full value of OPEX investments is derived. 
There's a lot to think about when choosing the right UCaaS or CCaaS solution, as well as following the migration route. While it is widely assumed that switching to UCaaS is simple since it is hosted in the cloud, companies must consider the same factors they would if switching to a new on-premises collaboration solution: 
Dial plan

 

Quality of Service (QoS)

 

PSTN in the cloud or on-premises

 

Fax machines

 

WAN and internet connectivity

 

Call feature requirements

 

Softphones vs. hard phones

 

Replaceable handsets

 

Headset requirements

 

Video needs of on-premises and remote users

 

Redundancy and disaster recovery requirements

 
What countries require UCaaS or CCaaS services? 
The list above can be overwhelming, and many organizations are unsure where to begin. They may contact the UCaaS or CCaaS provider directly to address these issues. Still, the truth is that it should complete comprehensive scoping efforts before working with a UCaaS provider, as it will assist in the selection process. Finally, scoping aids design by defining which functions need to be deployed and configured.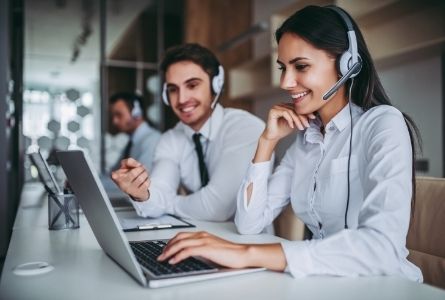 Beyond technological problems, businesses must also solve employee adoption issues, which are often much more serious than IT and business leaders know. Training is frequently the most neglected and critical component of a project. Change is something that end-users despise. This is particularly difficult when the current system has been in service for a long time. Coworkers often have difficulty adapting to new approaches and utilizing them to their full potential. Any good partnership implementation would consider the technologies and the people and processes involved. 
Although the advantages of switching to a cloud collaboration system can be well worth the effort, it is prudent for businesses to take the time to get it right. When users do not feel at ease with a proper approach, even though it is correctly configured, the project is considered a failure. 
How CSE Can Help
For decades, CSE has been a pioneer in the partnership space, and it is ideally placed to assist businesses in evaluating their UCaaS and CCaaS choices. We complete the scoping process with our customers upfront and use the knowledge to direct us. CSE partners with virtually all major UCaaS and CCaaS solution providers in the industry and can help customers determine which solutions are the right match for their needs and business objectives. 
CSE may assist with security and network infrastructure analysis and remediation services in preparation for a conversion to a UCaaS or CCaaS solution. We may also assist in the optimization of identity and access control systems. Experts at CSE can provide badged services for several UCaaS and CCaaS solution providers, including Microsoft, Cisco, RingCentral, and Five9. After the evaluation and remediation program is finished, CSE can provide badged services over several UCaaS and CCaaS solution providers, including Microsoft, Cisco, and RingCentral. 
Share This Post