Leveraging Cloud, AI, and IoT To Redefine Smart Cities for Tomorrow
Technology is essentially the key to a better tomorrow as per many renowned industrial experts all over the world. This would substantially improve collaboration, transparency, and sustainability at every level. As per the survey conducted for the United States of America, over 55% of the population in the world lives in cities, and the number is expected to increase by over 68% in 2050. Some of the most mind-boggling statistics concerning AI and IoT are as given below,
Over 47% of organizations are now adopting AI Strategy as part of their company policy.
Over 63% of companies think that AI has contributed to decreasing costs.
There are over 2.3 billion new IoT connections in Northern America itself, concluding the fact that the footprint is much larger.
The total revenue generated through IoT is over $25 billion in the USA itself.
The Government leaders of today need to tackle these technological challenges head-on if the demands are to be met. The problem is to build smart cities that are unconventional, all-inclusive, approachable, and long-lasting as well.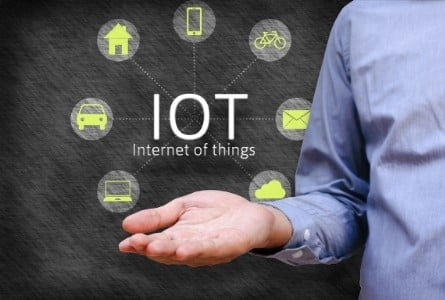 To achieve this, the leaders of tomorrow are now turning to artificial intelligence, data-driven intelligence, and the Internet of Things as well for handling transference and public welfare and would contribute to engaging and connecting with citizens with Government IT Managed Solutions.
The Inception of the Transformation for a better tomorrow
Let us now take a look at some of the possible ways in which the world leaders can contribute to creating a better tomorrow for the urbanized areas,
Simplification of the Internet of things
IoT is one of the most secure and compliant tools which is in existence as of today, and it can necessarily help organizations with meeting challenges of the future. Whether there are projects that are waiting to take off and have faced hurdles because of logical complications, security reasons, and an utter depletion of technical experience, IoT can assist with solving these problems.
Companies are now striving to be the best in their technical knowledge and expertise so that they would be in a better position to serve customers from a conscious standpoint. They are openly researching options and alternatives so that simple IoT solutions can be deployed into the client systems.
Smart city solutions are now completely radicalizing because of the Internet of Things, and it has brought a new lease of life into the development of smart cities. It is also essential to note that the inputs from different industries even matter as well if they have an increased amount of knowledge and expertise on it.
Hit the books is never too late if you want to gain conclusive knowledge at any point of time in your life. This is the reason why reputed business leaders are preferring to hit the books, dig up some expert articles on the internet, gaining more knowledge concerning AI and IoT. Reputed organizations have even launched business schools for Artificial Intelligence, which would include expert lectures from industry leaders. Once the technology gets more traction, companies would then be able to experiment on the trends to, therefore, increase efficiency and consistency in the technology.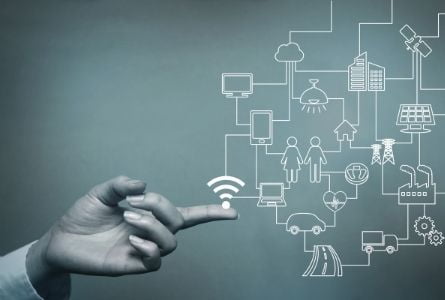 Smart Infrastructure Practical Case Study
Langenfeld is a small town located at the North-Rhine Westphalia, Mittman, Germany, and it is one of the prime examples in terms of a smart city. Over the last few years, the city has tried attracting a host of businesses and residents because of the rising trend of online companies.
What the authorities in the city did was that they develop an IoT solution called City-Key, which is specially designed for the public parking structure. It is a virtual key that automatically opens up the gates for parking garages. The parking credit would be based upon a certain percentage of the cost of the goods that he/she has taken from the stores. The credits would then be credited to your bank account in the form of currency so that they can be accrued later for future use.
The concept spread like wildfire, and it mostly brought companies, businesses, and even residents into the city, and this is how IoT and AI made this city a technological hotspot. Computer Solutions East consult Government entities concerning providing cutting edge solutions and technical expertise in terms of cloud and mobile solutions as per the current market trends.
Appropriate collaboration, automatic remediation of issues, customer engagement, and rationalizing the Government spaces are among the few things that we offer. Computer Solutions East has emphasized cloud-based products and IoT solutions. Some of the cloud-based solutions that are offered, and include,
Microsoft Office 365 Email Migration.
Provision of Veritas Backup to Office 365.
Data Migration services through OneDrive.
Cisco Meraki and Unified Wi-Fi Solutions are designed for both Medium and Small-Scale Businesses.
Give us a call at 914-355-5800 to find out more about IoT Solutions and other Cloud Solutions
Share This Post