How to overcome the common barriers to Automation
Depending on where you get your news, we're either entering a golden age of AI and automation, or there will be robots in the future to take over human jobs. 
For more or less a decade, Azure automation services are being embraced by enterprises looking for a robust cloud solution. The advocates on the side of the coin, whether those choosing automation or those repenting the massive surge in technology, both have embraced its powers. Both appear to disregard what has emerged as an empirical truth: most implementations of business process automation are plagued by hurdles, including legacy infrastructure, a desire to amass properties, and a monolithic approach to implementation.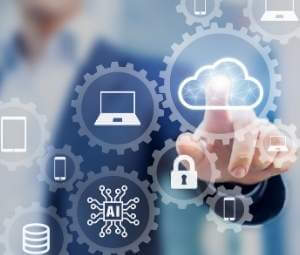 Business leaders prefer to think of legacy infrastructure as an already created investment. Unfortunately, as new pay-per-use and result-based models emerge, existing infrastructure becomes a sunken expense of questionable value that is difficult to abandon. Extensive hardware and software investments are in a similar boat, and increasingly needless capital expenses are eating into budgets that could be placed in the direction of AI and automation systems. 
Opting for a considerable automation approach can sabotage an enterprise's development efforts by expanding project schedules and completion deadlines. It does so to such an extent that a completed automation project could no longer apply to the company when it was delivered. A study commissioned by Kofax and carried out by Forrester reported that 45 per cent of businesses attempted to do so by opting for ad hoc automation solutions with siloed implementations and solutions of several suppliers over a comprehensive, integrated approach. 
Automation-as-a-service model
Many cloud service providers can provide automation-as-a-service solutions that enable enterprises to deliver the power of automation. Such a change will come at a fraction of companies' costs with current (and preferably extensive) data sources or input information. 
Automation-as-a-service comes in the form of a prebuilt solution, offering the versatility, agility, and scalability of an as-a-service product with access to the latest automation software and technologies. Automation-as-a-service is a compelling way to reap the advantages of automation technology without incurring a potentially prohibitive upfront expense. Other factors also need to be considered, which involves a certain degree of complexity that permeates all types of industries. 
Role-based automation
There are a plethora of cloud automation software tools that can be used for role-based automation. It effectively creates a digital team that drives an automated-based AI-enabled assistant that executes processes at 70% faster while minimizing the cost by only 50% of the price.  
These interactive colleagues may not replace the current staff but will increase people's skills and perform the most worldly and recurring tasks. According to Forrester, most employees (87%) are well-adapted to working together with bots, and business leaders are excited to have a straightforward and easily observable ROI outlook. 
Do-it-yourself platform
What if, without ever having to include an engineering team, the subject matter experts could automate some responsible processes? These capabilities are promised by do-it-yourself automation platforms enabled by cloud service providers with a library or marketplace of available bots designed to automate those specific business processes that "citizen developers" or ordinary employees can use without any requirements coding expertise. Enabling such systems will help businesses negate the need for an army of costly developers and data scientists to introduce company-wide automation on a scale. 
There's no one-size-fits-all approach to tackle automation challenges, and the organization's sophistication largely determines the correct answer. That implies that CIOs will need to use a mix of different levers to achieve the desired outcomes. An enterprise-wide plan is an excellent start, followed by an evaluation of current assets and the potential to exploit legacy infrastructure. 
Share This Post