What is Microsoft 365? Here's what you need to know about the subscription service to Word, Excel, and other Microsoft programs
Enterprises are familiar with Microsoft Office that offers a series of office software that includes the commonly used Microsoft Word program. Microsoft 365 is a subscription-based version of Microsoft Office that contains popular programs such as Word and Excel and new features. Microsoft 365 plans come in various tiers to meet various needs, including corporate, personal, and family plans.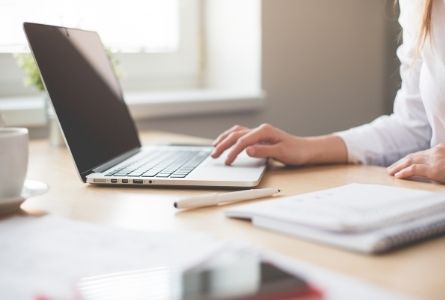 You do not know that Microsoft 365 includes Word and other Office applications such as Excel, PowerPoint, and OneNote. Anyone that wants to access the Microsoft Office suite of programs can still buy it as a one-time purchase. Instead, you would want to consider Microsoft 365, a paid monthly subscription plan that includes a slew of features not found in Office, such as cloud-based collaboration tools and artificial intelligence capability. 
Office 365 was the previous name for some of Microsoft's subscription-based services. Microsoft changed its name to all of those offerings as Microsoft 365 in April 2020 to help distinguish its subscription model from Microsoft's conventional Office-branded software packages.  
Here's some more detail about Microsoft 365, including how it varies from its predecessor and how to sign up. 
Microsoft 365 adds new features to its popular Office apps and gives you access to more applications, such as OneDrive. Even the simplest Microsoft 365 personal plan provides premium versions of Word, Excel, and PowerPoint, which Office does not. 
Advanced tools and features include Microsoft Editor that enables users to edit their writing; Microsoft Money in Excel, a money management tool; and OneDrive, Microsoft's cloud storage, enabling real-time collaboration. It is on the business managers and key decision-makers to decide where to enable the right use of the available Microsoft 365 services. 
Microsoft 365 services also offer a slew of other helpful features, such as Word's Resume Assistant and the PowerPoint Presenter Coach, which will support you with your next presentation. 
You won't find features in a simple Office purchase, and you can get them all with a Microsoft 365 home package, which comes in two levels. 
Microsoft 365 plans and pricing 
You can compare and register for any of the Microsoft 365 services and plans on Microsoft's website. Here's a rundown of what each strategy has to offer. 
The personal edition of Microsoft 365: This package covers only one user and provides 1 TB of storage for $6.99 a month or $69.99 per year. 
Microsoft 365 Family: This Microsoft bundle costs $9.99 a month or $99.99 a year, and the same can be shared by up to six users, provides 1 TB of storage per user, and includes security features in the mobile app. 
Microsoft 365 Business Basic: This bundle includes Microsoft Teams, secure cloud storage, and online and mobile versions of Word, Excel, and PowerPoint for $5 per user per month (with an annual commitment) (desktop versions not included). 
Microsoft 365 Business Standard (Microsoft 365 Business): This bundle includes Microsoft Teams, stable cloud storage, business email, and premium Office software across all platforms for $12.50 per user per month (with an annual commitment).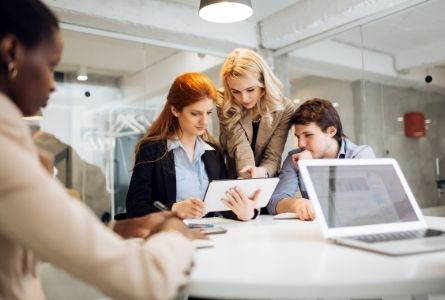 Microsoft 365 Business Premium (Microsoft 365 Business): This package includes all Standard features and specialized cyberthreat security and system management for $20 per person/month (with an annual commitment). 
As the 365 plans progress through the levels as part of comprehensive Microsoft 365 services, more security and business resources are available. For instance, Microsoft Bookings is available in Microsoft 365's Standard and Premium Tiers, but not in the Basic, allowing access to Intune and Azure Data Security from Microsoft 35 Business' Premium Tier. 
If you cannot settle on a business strategy, Microsoft can help you evaluate which plan best suits your business, and before the one-month free trial expires, you can return to it. 
Share This Post