How to Migrate to Microsoft 365 Government Community Cloud(GCC and GCC High)
Microsoft's Government Community Cloud (GCC) is commonly used by federal, state, local, tribal, and local government agencies in the United States. It is also used in organizations that deal with government data that is subject to more stringent regulatory requirements. The following is a condensed GCC and GCC High guide for all who are both qualifying for Office 365 Government Community Cloud and interested in deploying the platform across the entity's workforce. It explains what GCC is along with the two Government Cloud Environment plans available, what all these plans provide, and how government agencies can effectively deploy them through their workforce. 
What is a government community cloud?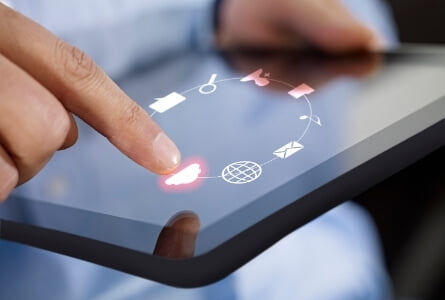 The US government's infrastructure requirements and needs are unlike those of traditional private-sector companies. As a result, Microsoft developed dedicated applications and services for the public sector, known as Office 365 US Government. This service solves many of the challenges that government computing faces in terms of enforcement. 
The two plans available are Office 365 GCC and Office 365 GCC High, both of which are monthly subscriptions that can be leased to an unlimited number of users. The office 365 government community cloud pricing, on the other hand, is 40% higher than usual Microsoft special license costs due to the additional security and infrastructure. 
Understanding the steps of GCC and GCC High Deployment 
1. Identifying Organizational Needs and Eligibility
GCC or GCC High would not be needed by any entity that is part of or related to the United States government. Understanding the capabilities it provides beyond regular Office 365 features is crucial to deciding whether required. 
These are for GCC and GCC High: 
Isolation of private Office 365 consumer material from that of the company.

Only screened Microsoft employees have access to the organization's customer material processed in the United States.

Complete certification/accreditation enforcement for consumers in the US government sector.
The entity must be categorized as a government organization before enabling the office 365 government community cloud, which encompasses everything from government agencies to organizations approved by the state to buy under state contracts. Organizations that manage data that is subject to government regulations are also exempt. 
Finally, GCC and GCC High are only available to government customers in the United States. Outside of the region, there are other new policies open. 
2. Apply
When a company knows that GCC High is right for it, it needs to apply Microsoft for validation as a type-3 organization. The request process is simple – it involves basic organizational details, such as the category or governmental agency. It includes the website and the company address. This allows Microsoft to check the eligibility of the company for the bid. 
3. Understand the Default Security Settings
GCC and GCC High each have their own collection of admin and security defaults. Understanding these is important for IT because modifying them may have a huge effect on enforcement. This role will require the CTO and IT leadership to closely review these initial settings, discern why they are set to the specific default mode, identify which settings might need to be changed, and investigate how the adjustment could affect the service and the organization's ability to meet regulations and requirements. Changes to a server and security setting should be made only after IT leadership has completed this process. 
4. Accessing the Features for availability 
It is crucial to understand which apps and functions you have access to and which features you do not have – or any features you have disabled by default before organizations start the implementation process. These changes can impact everyday processes and techniques, whether you are converting a completely new service or just another version of Microsoft 365. One of the best ways of planning and adapting is to consider the range of functions.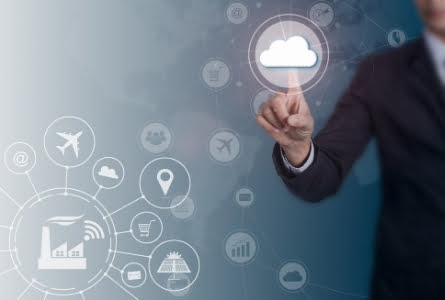 The App Store is also on the Government's backlog for Government Cloud Computing, but GCC High is inaccessible. The Teams function of emailing a stream is the only feature that is not eligible for GCC. However, with GCC High, several additional features are unavailable, including email, calling plans, Skype consumer-Teams contact support, and App Store features. 
5. Creating a Governance Roadmap
IT management must build a governance policy. They could use Teams and the tools it provides to incorporate any governance skills that are needed. A robust collection of features includes enhanced government monitoring and control, whether it's team formation and guest access or collective termination policies and team archival. Identifying and recording all governance criteria and then tying these requirements to the functionality and configurations that can ensure compliance is the key to effectively implementing office 365 government community cloud over Government Cloud Services and GCC High. 
CSE offers azure office 365 government community cloud as it stands to be one of the few Microsoft partners authorized to offer GCC and GCC high to organizations. We have the tools available to assist the organization in transitioning to the Microsoft Government Cloud safely. We're a FastTrack Ready partner with Microsoft's Software Assurance programs which means we're certified to provide analytical support. Schedule a call with our Cloud Computing Solutions Advisor to get started. 
Share This Post