Why Adoption Services Are More Important Than Ever
For many years, cyberattacks were on the rise, but the ongoing global health crisis has escalated the attacks. Cybercriminals are leveraging security vulnerabilities in work-from-anywhere environments that aren't properly protected. They are making fun of end users' lack of knowledge of how to detect attacks. They are trying to take advantage of the distractions that the current climate has produced. It's the ideal storm for cybercriminals, and they're taking advantage of it as businesses fail to benefit from the technology adoption services. 
While no solution or solutions will guarantee that your company will not be attacked, a TSP will help you decrease the threat and mitigate the effect of an attack if one occurs.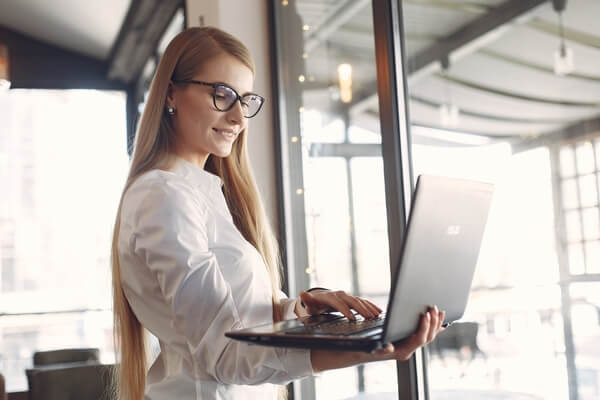 To protect your business and data, technologies such as next-generation firewalls, endpoint identification and response (EDR), VPNs, access point security, and backup and recovery plans are implemented. TSPs will also provide your workers with ongoing cybersecurity awareness training, which can help you build or strengthen your best defense against an assault. 
Leaders at several organizations who acquired new tools in previous years claimed they couldn't afford to provide adoption services. With so many workers working from home these days, many businesses realize that they can't afford to invest in a program that lets users utilize emerging technologies in ways that allow them to solve fragmented interactions and collaborate efficiently — no matter where they are in the world. 
Here's why many business and IT leaders realized the value of adoption services in 2020 and why these services would continue to be in demand in 2021 and beyond. 
Addressing New Challenges 
In a standard collaboration rollout, workers who are confused about using the technology to solve a problem will ask a colleague at the next desk. In less-than-ideal (but not uncommon) circumstances, they might opt to forego technology altogether and walk straight to another floor of the office building to speak with a colleague face to face. However, with most workers working from home, communication networks have become the only choice for employees. 
The closure of physical offices acted as a kind of forced adoption in this way. Employees who were unwilling to enter had no choice but to do so. Nonetheless, they needed assistance with technology adoption services. 
Educated internal "champions" in each company as I partnered with organizations on their adoption strategies over the past year. These were individuals that others might turn to for support. Such champions may have worked with their teammates in more normal circumstances to get them up to speed. In 2020, they aided others by using the same collaboration methods they supported. 
As the pandemic's impact became apparent in the United States last spring, I found myself organizing massive, all-company conferences that had previously been scheduled as in-person activities. These were often organizations' first large-scale interactive gatherings, and they didn't want to take any risks. However, after using CSE's technology adoption services, these businesses now have the internal experience to pull off such activities independently. 
Overcoming Fragmented Communications 
The possibility of broken contact was one of the risks of sending an organization's entire workforce home. Employees will often rely on a fragmented mix of phone calls, text messages, and emails if they didn't have access to a central network like Microsoft Teams or Cisco WebEx Teams. Also, in organizations that had already adopted a communication platform before the pandemic, it was normal to find users unfamiliar with some of the tool's most useful features. 
One game-changer: When workers realize that they can collaborate on files in real-time (rather than sending email attachments back and forth and trying to keep track of different versions), it's always an "aha!" moment that reveals to stakeholders how disruptive collaboration tools can be, sometimes for mundane business processes. 
Looking Ahead 
While the rollout of COVID vaccinations is a light at the bottom of this dark tunnel, most corporate leaders do not expect a full return to the pandemic. Companies that once were careful about remote employment programs have now seen that their workers are productive outside the office climate. Although most businesses don't eliminate or even shrink dramatically from their physical office facilities, in the future, many organizations will adopt far more liberal remote employment policies than they do in the past. This means that cooperation tools are more essential than ever, and adoption programs are more important than ever. 
Share This Post