Unified Endpoint Management for the New Normal
The COVID-19 pandemic has forever changed the world. Following regional home-stay orders, the number of fully-time home-based employees in the US increased, apparently overnight, from about 7% to 42% (according to 2019 research conducted by the US Bureau of Labor Statistics) around 42 percent. 
This move was intended first to minimize COVID-19 transmission and affected almost all companies that use digital protection. These problems remain in most situations. Putting in place a solution for unified endpoint management (UEM) is one way to help keep protection high and users satisfied in the 'new normal.' 
Remote Work UEM
Groups not currently prepared to help massive remote workers faced urgent problems. It was necessary to encourage, prepare, and assist employees working from home overnight. However, there have been few transitions, as expected, promoted by the cybersecurity Consulting Services. Many workers find it hard to learn new technologies for remote meetings and easy access to IT services for business. In certain instances, IT administrators lacked the tools to detect and address reported problems remotely. 
As a consequence, the productivity of the workforce decreased, and employees became dissatisfied. Even after months of efforts to enhance IT services' online distribution, giving workers the same degree of digital comfort at home they enjoy in their work remains a challenge. 
Evolving work-from-home laws brought new threats, thus widening existing threat vectors. Once confidential data was only available behind secure firewalls, now approved remote workers must view or download it. This was a concern with companies using employee-owned BYOD for remote work. In these cases, companies have little ability to ensure protection on devices they don't own. Bad actors have stepped up malware, ransomware, and phishing attempts targeting home users rather than companies. Usually, if a remote worker's computer is compromised, the company is also compromised. 
Balancing Security with User Experience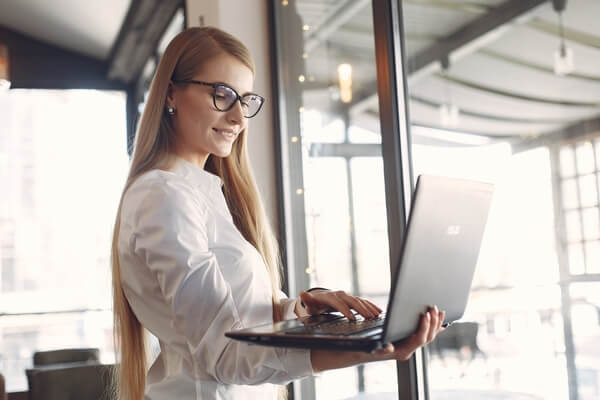 Some people believe business protection and customer friendliness contradict each other. That is, as protection increases, user-friendliness would decrease, and vice versa. Here, the small cybersecurity outsourcing companies perform primary analysis, suggesting this isn't necessarily accurate. Using IT services and processes that simplify stuff for users boosts security. That's how people like using such protected services instead of bypassing them. 
UEM is a key factor in bridging the gap between security and usability. Other device-centered consumer lifecycle management techniques provide very little insight into user behavior. Moreover, the UEM solution gathers data through user devices such as desktops, notebooks, tablets, smartphones) to define security risks and overall qualitative data. The solution then crushes the data gathered to create and enforce personalized policies for these people. 
Leveraging
 Unified Endpoint Management Solutions
To further demonstrate this approach's importance, consider a UEM solution that collects relevant security data. It knows users, computers, operating systems, active processes, networks, locations, and what IT services do. Using intelligence resources (e.g., analytics, language processing, or cognitive computing), the solution will quickly assess a user device's risk level. If the risk level (numbered risk score) exceeds a predetermined threshold, the cybersecurity team will choose which steps to minimize exposure to the company. They may choose to block access to specific facilities, for example, or enforce stricter access policies. 
On the other hand, when the risk level is low, the enterprise may want to raise access and use restrictions to maximize user freedom and efficiency. The level of security imposed thus always corresponds to the level of risk determined. 
Making UEM Work for your business
To be effective, teams need to achieve high trust in the UEM solution. This can only be achieved by ensuring the UEM platform gathers a rich collection of contextual data either directly or by third-party solutions provided by the expert cybersecurity service. Studying these user habits can help predict risky behaviors and declines in productivity. This allows tools to address issues and boost user-friendliness easily. 
Ultimately, teams will have to learn to adjust to new standards.' After all, it's not gone. Workforce worldwide has tasted the benefits of working from home. Most won't even give up after the COVID-19 pandemic. 
Business leaders have been forced to invest in technologies that enable remote work. Therefore, in the future, they have no reason to eliminate these resources. Indeed, a business's strength to help customers is likely to become a critical factor in attracting and retaining talented employees as it drives consistency. 
You must set up for remote work securely, however, without making protection and enforcement harder. By allowing agile, coherent endpoint management by gathering contextual data and designing data-based policies, the efficiency and user-friendliness of the workforce can be improved without budgeting for protection. 
Share This Post