We Innovate. Therefore, We Are @ Zero Distance to Customers
What does a large organization require to achieve mainstream success? Often it boils down to creativity and how it can innovate new technology to grow its business further. It is not just for a think tank of innovators that are designated with the particular task. It is also not limited to issuing top-down mandates and tracking progress, but making innovation intuitive – almost an organizational state of being – ground-up somehow. 
This would undoubtedly imply a self-reflection into the enterprise's purpose, a deep dive into the very essence of the organization's life that can leverage the true potential of 24/7 managed IT services. And most importantly, it would mean that every person in the organization resonates with the results of this introspection.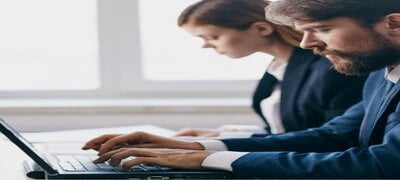 We decided to see if there was a way to do this job in our own company and offer this exercise's benefits to our customers. By imbibing the three basic principles, we decided to do this, ultimately at zero distance to our clients. Each team strives to be closer to impacted clients, close to technology, and closer to generating value. 
At one point in the organization's leadership, and within our extended teams, our thinking converged as we talked about who we were and who we wanted to be. All of us have aspired to become more than we have ever been, more curious, greater in spirit, greater in creating trust, and greater in intent. We felt that selves or even our organization, and our customers and fellow beings, owed something to ourselves and our potential customers. Our clients come to us every day looking for solutions to myriad issues and with enormous expectations as we stand firm being a Managed health services provider. Special contracts, restricted by deadlines and KPIs and SLAs, are issued. We set a challenge for ourselves – to take all of that and then add an underlying mandate that we will aim to bring ideas that enable customers to be more than they are now through this and any future interaction. 
We began by taking measures at the grassroots level. Each information, across rank and file, was immersed in a culture that encouraged them to practice 'personal' innovation daily. This culture has three principles. 
Each person associated with a project will explore ways of delivering additional value to increase the specified scope.

Seek to extend the impact of the current commitment to adjacent areas to amplify value.

Trying to create reusable components that can be leveraged by our customers. As this culture is assimilated, innovators' legion is creating Info scion, deploying their talents to add value to customers, not in one or two instances, but through more than 8,000 ongoing engagements. This is creativity at an unprecedented level.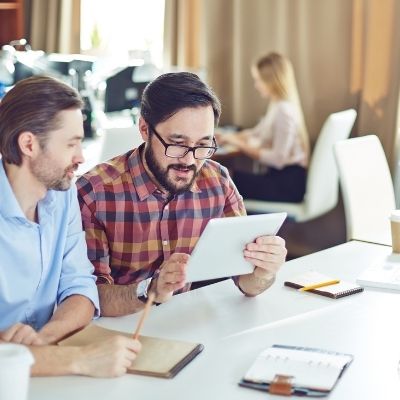 The findings are unmistakable. A young engineer working on a project for a speciality footwear retailer, for example, noticed that the promotional campaigns of the retailer were rarely ever based on strong product combinations that could raise the response rates of the campaign. Following this, our Managed It Staff Service Provider in NYC quickly implemented an analytical solution to perform a market basket analysis that identified a 77% probability that a customer buying a tap shoe would also buy a ballet shoe for girls. 
And the 50% probability is that a customer buying a ballet shoe for girls will also buy a tap shoe for girls. When this was promoted as a bundled email campaign, the combined potential gross sales were estimated at approximately US$ 95K and almost US$ 475K if implemented as a direct mail campaign. The retailer is now exploring with us to see how to apply such analytics across the entire portfolio of products. 
Innovation cannot traditionally be templated. However, we found that a few guiding principles would prove useful in our attempt to make this a movement for the 1,80,000+ workforce. This framework for innovation that we now live by will probably also fit neatly into your organization's delivery fabric. Time and again, we at Computer Solutions East have gone out of the way to drive innovation at each stage as a reliable managed IT services provider. 
Share This Post