Why and How Should Hi-tech Manufacturers Employ More Robots
The hi-tech manufacturing industry will need to utilize a high degree of technology that is also dynamic, asset-heavy to carry out multiple assembly line operations suitable for implementing modern and emerging processes. It is no secret that one analytics plays a significant role in defining the most heavily automated markets. Businesses with manufacturing/hi-tech are looking to simplify their company processes and analytics using modern tools like power BI solutions.
If businesses are to succeed in a continually shifting international economy, the way they manufacture products, there needs to be a radical change in approach. Now is the time to meet these longstanding problems with robotics' power and pace by integrating human abilities with imagination.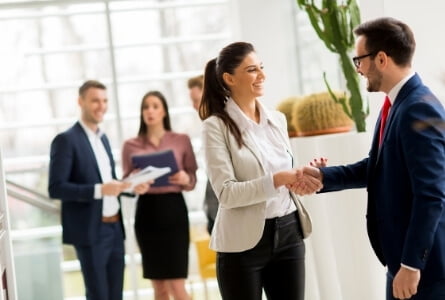 Comprehending the Challenge
While we see drastic shifts on the shop floor for repetitive jobs such as assembly or high-risk jobs like fixing machines in a violent environment, many enterprises still believe that they can automate a lot further. The scope of automation is wide, leaving a massive requirement of
robotics in the business processes.
This does not mean that it is a smooth road for enterprises. The obstacles range from the lack of experience and skills needed to push technology programs to the latest technologies' importance—failure to collaborate with diverse departments to meet budgetary constraints. Finally, the challenge is to oppose the transition and expect unemployment.
Automation that requires robotics
While in many hi-tech manufacturing industries, automation is a source of routine, tedious, and labor-intensive jobs that provide aspirational automation. In such instances lies the opportunities in customer service, complex (organized and unstructured) data analysis, simulation development, systems for better decision-making, self-learning, decision-making, and eventually streamlining processes. All robotics-driven tasks are defined by the new wave of AI and Machine Learning robots.
Enterprise can leverage these robots in the modern century and train them. The current automated devices are much more mobile than before and can be used for several purposes. They are smarter as they teach themselves better ways to do it with machine learning and fix deviations and anomalies. Automation gets cheaper due to technology advances, making it more viable than employees' existing wage prices.
Drive Automation Using AI and Machine Learning
Given the continuous advancement of technology for the high technology industry, technological viability is critical for automation. But organizations must also ask questions: how costly or complicated are the production and implementation of automation based on AIs, the cost of labor replacement, the ethical demands, the sustainability and productivity increase, the error reduction, the quality improvement, and cost savings required? There must be a right reason at the heart of automation to ensure that organizational values are not compromised in the process.
A successful approach – blending innovative technologies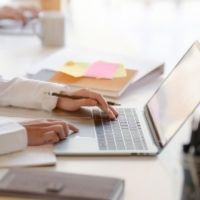 Draw an organizational AI automation roadmap and provide instructions for all implementation activities connected with it. Begin with defining the tasks and obligations of the people involved in the automation program and re-training and training plans. Management plays a vital role in visualizing the value proposition of technology that leads to job losses.
Identify positions and abilities to be reworked. Enable and encourage workers to become more value-added or cognitive positions.
Setting Set interoperability and convergence between conventional systems and modern systems help Implement requisite enforcement and safety measures.
Finally, ensure that the automation initiative is consistent with the broader company digital strategy.
This is an opportunity for producers to reassess their manufacturing processes. With technologies that are now widely available for safe human-robot collaboration, it is time to restructure factories around collaborative automation, keeping workers safe, and improving factory economics.
Many automotive and durable product manufacturers are already taking steps to implement systems for security cooperation. Now it is time to follow suit for the rest of the manufacturing sector.
Remember, any amount of automation will need enterprise to stay updated with time. A team of IT experts can work wonders in maintaining modern-day robots. The growing pandemic has pivoted the customer approach towards developments in the quality, affordability, and suitability of the products. This holds for all the products across multiple industries. Achieving such a target is possible with increased protection and better ergonomics for factories by refining equipment and pushing robotics engineering towards the greater good.
Share This Post