3 Tips to manage your IT infrastructure better
Most IT agencies are under financial restrictions and must cut costs. However, the COVID-19 pandemic showed that failing to invest in the required technical and social resources can be extremely costly. Owing to the sudden demand for some forms of goods, companies looking to scale up need to leverage IT infrastructure consulting. Others have had to cut back on their IT infrastructure costs and other expenditures due to sales reductions. 
According to Gartner, the spending will increase by 6.2% in 2021. Although all the major categories are expected to grow the same, business technology is expected to increase the fastest at 8.8 percent.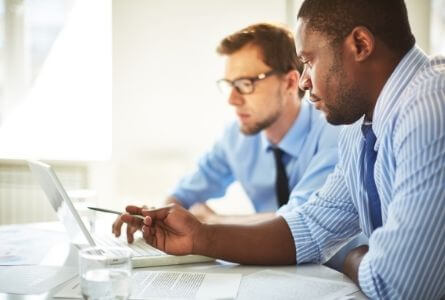 Forrester reported in the May 2020 study that CIOs faced unprecedented pressure to lower their IT infrastructure costs. He recommended taking advantage of contract agreements to keep systems and repair parts current. Maintenance is not generally regarded as a priority when the product's bad performance or breach of security. By 2020, the cloud's transition became more pronounced as companies sought greater agility levels and reduced costs. SaaS portfolio investment rose at the cost of on-premises software investments blended with IT infrastructure consulting companies provided in the USA. 
The key factor involves how CIOs minimize information technology costs with IT infrastructure consulting providers to keep up with the market. 
Development should decide how you cut costs. 
Forrester's report explains new IT investments and cost-cutting recommendations based on whether the company is in an existing, adapting, or increasing process. Companies in survival mode postpone cutting their workforce, and companies in growth mode are motivated to hire more workers. 
While adaptive companies should minimize IT infrastructure costs, this is not as much as the surviving companies should have to do. According to Forrester, if company sales are expected to fall by 10% to 30%, CIOs will be asked to cut their IT budgets by 5% to 15%. 
Obviously, not allowing similar cost savings in all fields would be troublesome with cloud IT infrastructure consulting. Instead, the enterprise should prioritize its IT cost savings to achieve the objectives of the organization. And, as 2020 showed, companies who were unprepared to make adjustments rapidly would find themselves in difficulties, especially without IT infrastructure consulting. 
For example, one of the enterprises would utilize a portfolio cost optimization approach to determine how the budget will be invested considering various market conditions, business conditions, and technical advances. That way, it becomes obvious that investment and divestment decisions should be placed. 
Manage IT staffing costs 
While some IT jobs were lost and during a recent pandemic, most IT employees quickly found new employment because of the extreme IT talent shortage. IT leaders understand the scarcity of expertise, so they are prioritizing wisely before cutting roles. However, the constantly evolving skill sets needed by each company means that this is a moving target. Since they cannot easily have new employees replace old ones. An enterprise must make smart choices about training new employees and recruit new employees with IT infrastructure consulting providers. 
Historically, IT departments employed specialized personnel. More specific positions include full-stack engineers, site reliability engineers, and DevOps engineers. When activities become more automated, businesses step more into the cloud, and software improves. 
Meanwhile, IT infrastructure consulting companies have been augmenting in-house personnel. They are one reason many organizations were able to handle the pandemic as gracefully as they did. 
Get a grip on cloud costs. 
The use of cloud technology is not fully leveraged by the growing businesses as, therefore, it has become a multimodal phenomenon over the last few years. Enterprises are storing and processing more by enabling the right use of IT infrastructure consulting using cloud computing for analytics and machine learning. This blends with the enterprise using SaaS and migrating in-house software to SaaS. 
With the advent of AI and automation, the need for even more data processing demands a higher level of storage. A recent survey by the Business Strategy Community found that 64 percent of IT professionals plan to invest more in AI [and artificial intelligence] in the future by partnering with experienced IT infrastructure consulting firms. Businesses are mindful of storing and archiving large volumes of complex file data for the long term. 
A cloud-first, cloud-native solution such as found on impact is common because of its beneficial results. When the companies buy SaaS [software as a service] and over-provide services, it can result in a lot of deferred work. The phase begins with reporting on engine versus use and shifts to automatic scheduling of downtime so that the agency does not bill on an hourly basis. 24-7. 
Experts agree that it is necessary to consolidate the number of vendors and handle them more efficiently as more IT infrastructure consulting firms look to overcome software restructuring.  
Any of the metrics she uses to assess a product's quality is a means to restore how good the product is received, and the first time meaning correct the first time or without rework. It is assumed that supplying workers with the resources they need directly affects their efficiency and their satisfaction. 
Many software and tools are being designed to store, produce and interpret data. Analytics are also used as part of market intelligence, and the results can be used to enhance procedures, activities and gain customer loyalty.
Share This Post