IoT Is essential For Our Future Success, Says 87% Of Businesses
On October 1st, 2020, Vodafone Company released its 2020 IoT Spotlight survey, focusing on the effect IoT has on companies when the COVID-19 pandemic puts their digital skills to the test. The IoT Spotlight includes feedback from 1,639 companies worldwide, examining how they utilize IoT and assisting them in being future-ready. 
The results come when the current Covid-19 pandemic is bringing companies' digital skills to the test, prompting nearly all companies to change their operating habits and goals in a matter of days.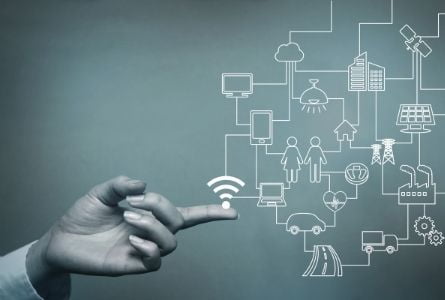 According to 'adopters, IoT has been critical in keeping them afloat: 84 percent said the technology was critical in ensuring service delivery during the pandemic as they looked to get better off the competition using IoT service providers' assistance. Consequently, most early adopters (84 percent) now prioritize the convergence of IoT devices with workers.  
Similarly, 73% of those who are considering adopting believe that the pandemic would hasten their plans.
How has IoT made a difference during the Covid-19 Pandemic?
Almost all companies were compelled to change their working practices and goals in a matter of weeks due to the COVID-19 pandemic, with results showing that 77 percent of adopters increased the speed of IoT projects during this period.
IoT adopters strongly believe it was critical to their survival during the pandemic: 84% said the software was critical to preserving business continuity by hiring the best IoT service provider. As a result, most early adopters (84%) now prioritize integrating connected systems with staff, and 73% of companies considering IoT believe that the pandemic would hasten their adoption plans.
IoT drives business performance at par.
The study results are clear: IoT continues to provide value and ROI for adopters, with 87% agreeing that IoT has improved their core business strategy. Almost all (95%) say they've made a return on their investment, and 55% say their running costs have plummeted by 21% on average once they hired an IoT solutions provider.  
Boosted job performance 49% and increased customer engagement are two main benefits of IoT implementations. This ranges from enhancing operational performance to developing new connected services and products by 59%.
Being future-ready with the data by your side 
What you can't calculate, you can't handle. IoT data is becoming increasingly important to businesses' decision-making (59%), and the plurality of adopters (84%) believe IoT will allow them to do things they couldn't do before. Also, IoT big data architecture is assisting 84% of companies in achieving their sustainable development. 
IoT opens the way for working in the new normal with benefits clearly outweighing the risks. 
Businesses see IoT as a critical component of being future-ready. So much so that 73% assume that companies that are unwilling to hire IoT service providers will fall behind five years. 
Although cybersecurity was historically one of the top barriers to businesses' willingness to embrace IoT, the IoT Spotlight 2020 shows that concerns have dramatically decreased, with just 18% of businesses citing it as one of the major obstacles to IoT adoption.
This, combined with advanced IoT adopters' gains in brand differentiation and productivity (43%), shows that companies that adopt this technology believe the benefits of hiring a global IoT service provider far outweigh the implementation risks. 
"IoT has matured," says Erik Brenneis, Director of Internet of Things at Vodafone Company. It's no longer just about growing a company's return on investment or cutting costs; it's about improving the way we think and work. It's also helping them to re-engineer their operations and long-term their business model. This study shows that the Internet of Things is a vital technology for businesses who like to be more resilient, versatile, and easy to adapt and respond to change."  
About 
the IoT
 and Computer Solutions East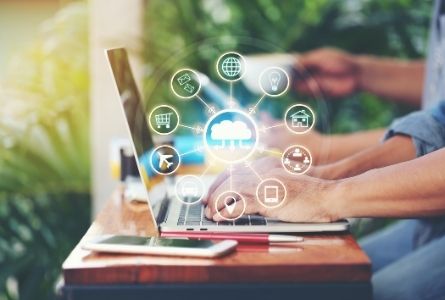 Vodafone's IoT Spotlight is an international research project aimed at understanding the ongoing effects of IoT as it is embraced and deployed by companies of all sizes all over the world. The Internet of Things (IoT), corporate strategy, preparedness, and performance are all investigated in this study. It is quite evident that a growing number of businesses are opting for IoT cloud service provides to keep up with competitive times. 
We at Computer Solutions East are determined to help the enterprise's desired goal by leveraging the IoT-powered solutions to improve productivity, thereby ballooning the revenue shares in the longer run. Our services are entirely developed and produced in-house. 
Engineers from each department work together to create a device from the ground up, starting with a design and ending with a product discussion. Basic circuit design to PCB design, an algorithm to firmware, structural assembly drawings, online software platforms, and standard operating procedures (SOP) for older model use of finished products are all part of our R&D department at Computer Solutions East. 
Share This Post