Identify these 7 Threats & Transform the Financial Industry without flaws
FinTech/non-bank startups are altering financial services' competitive environment, pushing conventional banks to rethink their business models. Regulatory and enforcement standards are becoming more stringent as data breaches become more common and privacy issues grow. If that wasn't enough, consumer preferences are shifting as customers demand personalized service around the clock as they leverage the Fintech solutions providers.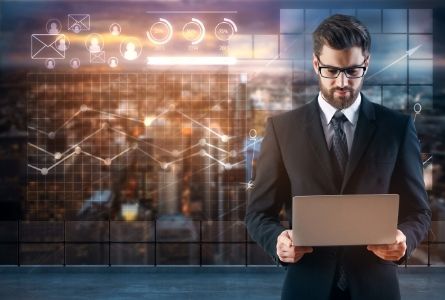 The technology that has caused this disruption can help solve this and many other banking industry problems, but the transition from existing systems to disruptive solutions hasn't always been easy. However, if banks and credit unions are to survive and prosper in the new climate, they must embrace the digital transformation offered by Fintech solutions. 
1. Increasing Competition
FinTech solutions usually targeted some of the most lucrative financial services sectors, poses a major danger. Goldman Sachs estimated that these startups would be diverted from mainstream financial services firms by up to $4.7 trillion in annual revenues. 
These new entrants forced many commercial banks to pursue alliances and/or market potential as a stop-gap measure. Goldman Sachs himself, in reality, made recent headlines for heavy investments in FinTech. Traditional banks and credit unions must learn from FinTechs due to the streamlined and intuitive customer interface for retaining a competitive edge. 
2. A Cultural Shift
The technology is now integrated into our society, extending to the banking industry, from artificial intelligence wearables (AI) that track user's health to smart thermostats that allow you to change the heating setting of internet-enabled devices. 
There is no need for manual processes and structures in the modern world. Banks and credit unions must consider technology-based resolutions to the problems of the banking industry.  
Therefore, financial institutions must foster an innovation culture in which technology can be leveraged to maximize productivity in existing processes and procedures. This cultural change towards a technology-first approach reflects the greater implementation of electronic transformation across the industry. 
3. Changing Business Models
Compliance management costs are only one of the banking industry issues pushing financial institutions to change their business practices. Traditional bank performance sources are under pressure as the cost of capital increases, interest rates remain low, return on equity declines, and proprietary trading declines. Despite this, investor perceptions have remained unchanged. 
This confluence of factors has prompted many institutions to develop a new competitive product by leveraging Fintech solution offerings, try and justify business lines, and pursue long-term operational efficiency improvements to stay profitable. It is not an option to fail to adjust to changing demands; thus, investment banks must be designed for agility and be ready to pivot when required. 
4. Rising Expectations
Today, consumers are more intelligent, knowledgeable, and educated than ever before and demand a high level of personalization and comfort from their banking experience. In these higher expectations, changing consumer dynamics play an important part: with each younger breed of banking customers, there comes a more innate awareness of technology and an enhanced expectation using IoT solutions for a better digital experience. 
Millennials have contributed to digitization, five in six surveys opting to connect with brands via social media; millennials were also seen to constitute the largest proportion of mobile banking users at 47% when we looked at them. Centered on this trend, banks can anticipate future generations to invest even more in omnichannel banking and technology-oriented starting with Gen Z. By contrast, younger generations and older Gen X participants usually appreciate human contact and tend to visit physical branches. 
5. Customer Retention
Customers in the financial services industry expect customized and meaningful experiences delivered via simple and intuitive interfaces on any computer, at any time. Consumer loyalty is rapidly have become an endangered term, even though customer service is difficult to quantify. Customer loyalty is the result of long-term client relationships that begin with getting to know the customer and their needs and implementing a client-centric strategy.  
According to 49 percent of respondents in an Accenture Wealth Management global survey of nearly 33,000 banking customers from 18 countries, customer service drives loyalty. Commercial banks can maximize experiences by understanding their customers and interacting appropriately, resulting in improved consumer loyalty and wallet share and reduced customer churn. 
7. Outdated Mobile Experiences
Nowadays, each credit card company has its own designated smartphone app — but it is not as successful as possible when it has a mobile bank strategy. The mobile experience must be swift, easy to use, fully-featured, safe, and regularly updated to satisfy its custodians (think web chat, voice-enabled models, and the like). Some banks also began to envision what an application might look like with FinTech solutions' help by implementing mobile payment capabilities. It allows users to process their smartphones, such as secure digital wallets, and instantly make payments to families and friends. 
8. Continuous Innovation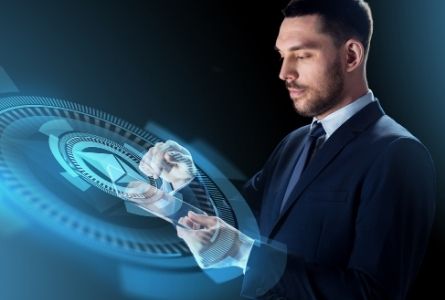 To be effective in business, you must have insight, agility, good client relationships, and relentless innovation. Benchmarking successful practices around the industry will provide useful feedback, allowing banks and credit unions to remain competitive. On the other hand, benchmarking only encourages organizations to stay competitive; it seldom contributes to creativity. Businesses must compete to survive but evolve to succeed, as the cliché goes; creativity is a crucial differentiator that distinguishes the wheat from the chaff. 
Insights are uncovered through customer experiences and ongoing internal research, and insights contribute to creativity. However, insights without action are useless; financial institutions must be ready to pivot if needed to meet consumer demands while also improving the customer experience. 
In the digital processing process, commercial banking organizations using the latest business software, particularly in cloud applications, have a significant advantage: they can innovate faster. Cloud technology's strength is its versatility and usability. Cloud technology helps systems to build together with your company without operating systems restricting versatility. 
How can CSE help Enterprise? 
With so many obstacles to deal with in the banking industry, charting a clear path forward can seem daunting — but with the right team behind you, digital transformation is possible. Since 2007, CSE has provided the investment banking team with assisted banks or credit unions in unlocking digital interactions through the Microsoft platform. We recognize the specific challenges commercial banks face and have built the technology to overcome them with a range of products and services targeted to the financial services sector, such as Engage for Finance and Retail Banking Sales Insights. 
CSE helps the company overcome banking industry issues and embrace digital transformation, from data science skills to business intelligence, AI, and beyond. 
Share This Post