How digital transformation drive leadership imperatives in 2021?
For digital transformation pioneers in 2021, four main topics are of particular importance: Based on tradition, teamwork, data ethics and security, and the position of social media. 
The COVID-19 pandemic influenced us on so many occasions both today and into the future. For most organizations, particularly those failing, technology may save grace, for example, allowing new customer-facing processes or new VNC-based virtual communication options through tools. Many companies will eventually opt for digital transformation solutions that help switch to more stable and adaptable systems for cloud-native applications.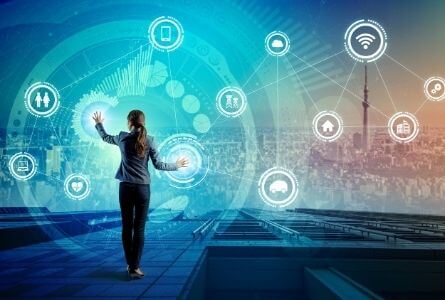 Influences are now a feature of how companies can conduct business – and how people can drive the path of digital transformation. 
The C-suite digital transformation consulting administrators worldwide are making tough choices, including infrastructure deployments to cope with consumers' changing demands. E-commerce, online selling, customer service, employee well-being, and participation have been major concerns for many companies. 
Expanding the role of CIO 
Many obstacles await in terms of leadership style, such as redefining positions and reconsidering leadership roles. Digital-age CEOs, in the post-COVID era, would need to accept the digital transition and become its enablers. For companies to properly accept challenges brought by emerging developments, the reach of technology leadership positions like CIOs, CDOs, and CTOs would have to be expanded. CEOs and CFOs will demand greater participation in technology decisions, which affects the company's performance. Leaders will have to learn to adapt to IT digital transformation to handle risk and lead efficiently through emergencies. Also, they will need to work on solving old issues such as split technology networks. 
There are several key reasons leaders will have to concentrate on in the year 2021 and other skills they will need to develop. 
Becoming more collaborative digital leaders
Social scientists are busy studying how digitization is influencing institutions and culture and the attitudes of leaders. It is critical to have a vibrant digital culture that continues to feature leaders as key players and advocates of digital transformation for small businesses. It is increasingly important to put a multitude of stakeholders together to forge alliances and increase alignment. Group work procedures must be developed and supported, while leaders often have to discuss ethical issues. 
Designing digital culture
Digital technologies are used in the company, which allows it to be more effective in its internal workflow. Leaders will be expected to show their company's mission and vision, regularly educating their staff about contributing to the company. 
When used properly and efficiently, digital transformation solutions and technology can help planning, tracking, and transparency and building customer trust for digital transformation leaders. Online technologies have been successful at addressing personnel and organizational problems, as well as decision making. Leaders would have to decide how digital technology technologies can best be used to fulfill organizational requirements. 
These are not the highest-level decisions. Leaders would facilitate an open decision-making system by embracing and enforcing an Open Decision-Making Framework approach. 
The toughest aspect is frequently changing management. Companies need to cultivate a positive attitude towards change. Increase your support structure by enhancing your current coaching and mentoring services and asking if you need new ones. This will help alleviate the workplace frustrations that can arise from the stresses of transition in all three fields using digital transformation consulting services. 
Prioritizing data ethics and data security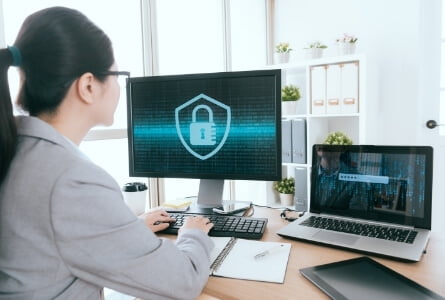 The continued advance of digital transformation and the jobs of cutting-edge technology such as big data and AI would provide leaders with multiple ethical dilemmas. Depending on social media, digital transformation solutions must pay particular attention to privacy issues linked to sensitive data. The European Union General Data Protection Regulation (GDPR) and its concept of a "right to be forgotten." Ensuring the implementation of clearly set standards and procedures to ensure data protection will be important for leaders. 
Re-examining the role of social media 
Social networking and digital technologies will begin to change the way citizens behave and approach governance in the year 2021. New modes of leadership have emerged, such as digital platforms and social media shaping standards, principles, organizational frameworks, and organizations' rules. 
Leaders who are hesitant to participate in social media must overcome their personal prejudices and become more strategic in using social media. During the year 2020, when the pandemic happened, most activities and conferences were held electronically. Everyone was expected to work at home unexpectedly. Many leaders in the world had to build their digital skills to communicate with their workers and communicate internally and externally. 
In 2021, digital transformation leaders will still be able to communicate with their staff and clients. They will also broaden their leadership presence and impact by interacting with their audiences on socially and technologically important topics. 
Which of these norms will help your organization to succeed in 2021? Will you focus on your presence on social media this year, which will allow you to engage more with your employees and serve them better? Perhaps it is time for us to make a big change. It's up to you as members to honestly and look for ways to strengthen your leadership skills. 
Share This Post