How Your Business Benefits from Data Modernization
There are a few pressing problems that businesses face, and the same can be addressed when their data architectures and processes do not keep up with modern demands. We're talking about the upside in this article: the business can advantage of a modern data architecture enabled by the IT services provider. 
Using a proprietary methodology, platform, and tools to turn your data into an asset, we describe data modernization as "a strategic approach." It provides a cloud-based data infrastructure that makes it easier to tap artificial intelligence and machine learning to drive the most insights from any data. And this holds whether it is inside your company, a business partner, an industrial sensor, or a social media feed. 
The benefits of data modernization include: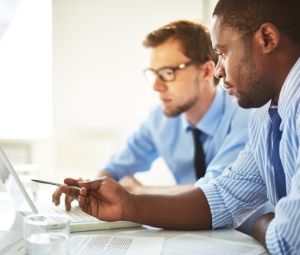 Streamlining processes to cut costs and boost margins. The immediate gain here is savings from transferring your data from in-house data centres to cost-effective, easily scalable cloud platforms.  
But bigger advances come with artificial intelligence and machine learning to produce insights, which includes the following: 
Analyzing sales records of consumers and social media feeds of customers to better understand their satisfaction with their purchases and the efficacy of different marketing initiatives.

 

To better understand how well they perform and can be enhanced, tap help desk and technical support records and use and output data from smart devices.

 

To better recognize cost savings, the fast integration of consumer, production, and employee data from newly acquired businesses using data modernization services.

 

Analyzing the performance of networks and applications for more precise and earlier security threat identification.

 
Quick response for effective market requirements 
As soon as you can identify improvements in the goods and services consumers want, how much they are willing to pay for them, and the functionality they want but cannot articulate or are not even aware of, the more high-quality, real-time data you can access. For example, suppose social media posts indicate that a large consumer audience follows a new artist or musical group. In that case, it may be a catalyst for goods or services with them that are promotional or co-branded. 
Suppose sensor data from a fitness tracker indicates that many consumers in the middle of the day are partially charging it. In that case, it may be a warning that you need to prolong the battery life to prevent them from defecting to a more extended battery life brand. Customized service development having 360-degree views of the customer. 
Customized service can go way beyond consumer browsing and ordering desired goods and services based on daily deals. Real-time monitoring and recording of all activities inside and outside of the business (including social media) help a service representative or chatbot address a customer's issue seamlessly without obliging a customer to do so again or discuss the measures they have already taken to fix their problems.  
Not only does such an automated, personalized service save costly time with individuals, but it delights consumers and can make them brand ambassadors who recommend you to others. Four out of ten managers surveyed by Forbes said that personalization helps improve revenue and benefit the company to customers, with just as many pointing out that "the product or content reviews enhance sales and customer life. 
Crafting a new business model
The most significant competitive advantage comes from the emergence and domination of a new industry made possible by data analyzed using artificial intelligence and machine learning. These models include new ways of generating value (such as ridesharing) from physical assets or monetizing data from these assets. For example, selling airline guidance on how to minimize fuel use in a jet engine based on engine efficiency on tens of thousands of flights. Without guaranteed, cost-effective access to vast quantities of quality data, an organization cannot even imagine these latest models having data integrated services. 
The advantages have in common are that siloed, costly, and slow data processing processes do not accomplish them. For instance, making use of artificial intelligence needs vast amounts of information and the assurance that the information is clean, reliable, and up-to-date assurance that a data modernization program can provide. 
Share This Post