What's the Cyber Future for Financial Services?
Although financial services companies have long been a target for sophisticated criminals, cyber adversaries' capabilities break new ground as they move forward quickly. Many intelligence reports raising concerns that point to several main threats that, when combined, lay the groundwork for multistage, multi-party attacks that could lead to a new wave of intense cyberattack scenarios for financial services. 
For fintech, incumbents, and other financial services companies, the cybersecurity threat environment is evolving. This creates a distinctive need for cybersecurity consulting amongst the businesses. As the speed of digital transformation accelerates and revolutionary innovations enter the market, the industry needs to adapt to the change at the same pace while putting trust in core cybersecurity agendas.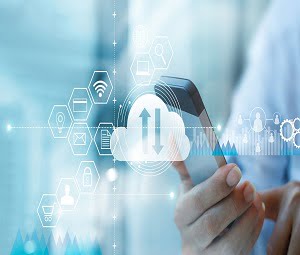 Creating virtual banks
The pace of transition, customer experience, regulatory uncertainty, and the supplier climate are critical points for discussing under virtual banks. Speed is key here. This is partly due to the highly competitive financial services environment – incumbents are no longer competing with one another. For instance, they now face a direct threat from automated banks, fintech, and other digital disruptors. These new entrants on the market concentrate on modern technology, are more versatile, and have digitally developed their company from the ground up. 
A significant platform transformation for a bank may take anywhere from two to five years. But some are up against players with no legacy updating systems and are forcing the pace. Suddenly every four to six months, people talk about upgrading banking systems. Understandably, that puts tremendous pressure on incumbents' IT infrastructure. In the sense of this essay and increased complexity in both IT and emerging technology, it is even more so that it put a strain on those responsible for handling the transition. 
Digital disruptors and new entrants in finance markets are technologically dependent on cloud-based ecosystems, digital banking channels, etc. As a result of this, they do often work with different managed cybersecurity service providers. Also, there is another risk recognized by security experts, recognizing the increasing complexity of cybersecurity management even in its early stages, this approach improves customer speed. 
As far as digital disruption and emerging technology are concerned, cybersecurity risk management remains a problem. Financial enterprises quickly evolve with their competitive edge and use customer recognition and management technology such as AI, chatbots, Real-Time Data Analytics, and biometrics. 
Fintech AI for maintaining the security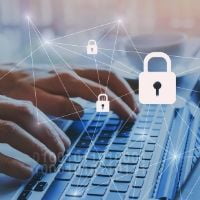 AI is having a significant impact on the financial services sector. Also, AI and its subsequent changes will reorganize each building block of financial services performance. Technology blends with cybersecurity solutions can make activities effective enough to prevent asset size from retaining cost benefits. In the meantime, revenue is not created by standardization but from the highly customized products and personalized experiences enabled by AI-driven security. It is also known that exclusive ties with clients are no longer a distinction. The consumers are not with a bank because it is difficult to walk away, but individual benefits are more significant. 
AI is bound to push the modern era of financial services that enable technology as legacy programming. One way for enterprises operating in the finance industry can involve cloud security service provider. The enabling mechanism for managing customer interaction, making it smooth, and implementing best practices.  
The security maintenance management will be bridge the gap between virtual and real security; for instance, they are programmed to communicate with the customer and make a decision based on the 'question and answer' algorithms form.  
Security and confidentiality are also emphasized as part of AI and bot applications from day one, and all financial institutions must demonstrate AI integrity and robustness to minimize security threats. It is suggested that there may also be an argument for AI as a human will rather than a technology in the future. 
The Evolving Landscape of cyber risk 
Many financial institutions prefer to consolidate their threats and activities for fraud, including second-line fraud risks and first-line operations. As this change happens, there will be a demand for dynamism to how any new organizational model would accommodate this shift.  
One way is to ensure a move towards understanding fraudulent activities in machinery and bots, which lacks creativity and intelligence. The modern cybersecurity technology will be used to detect fraudulent operation patterns; however, some large organizations are already reaping the first-mover advantage. 
Financial service enterprises must ensure implementing strict measures and adequate controls while roping in cybersecurity Solutions. The aim must be to get the security services right and ensure putting the policies for data protection and privacy. 
As cyber policy risk and enforcement are moving from the Chief Information Security Officer (CISO) to the Head of Cyber Risk, it is best to open the door to convergence and keep mission-critical frauds at bay and gain customer trust by providing robust cybersecurity.  
Share This Post