Adopting modernized identity governance in a hybrid world
With today's complex IT requirements, enterprises must build a hybrid multi-cloud environment with on-site, private cloud, and Software as a Service Applications (SaaS). This makes implementing identity and governance policies challenging, leading to the proliferation of risky users.  
This involves a new, modern approach to identity governance and administration (IGA). Flexible distribution models, identity analytics, and machine learning are the best solutions. Therefore, it is necessary to hire cybersecurity operations consulting company that offers a modernized approach designed for hybrid environments, bringing clear identity and governance policies across rapidly changing companies while detecting and minimizing risk. 
Provisioning from Verify SaaS
 Enable the automated supply and de-supply of applications catering to System for Cross-Domain Identity Management (SCIM)applications, and provide self-service options for applications to access, reset, and manage the business-critical passwords. 
Access Recertification from Verify SaaS
Cybersecurity implication of cloud computing ensures cutter-drawing procedures are simplified, and a regular recertification cycle for higher risk applications is introduced to satisfy compliance mandates. Any onboard application enables verifying SaaS (SaaS/Custom/On-Prem applications) access certification.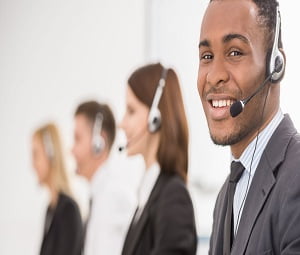 Identity Analytics
An explosion of digital identities has resulted in inadequate identity management across all industries. Identity analytics is essential to clean up deployments and mitigate your risks proactively in your business. Enable machine learning to optimize processes by promoting intelligent decision making and seamless remediation. 
Enhance your Identity and Access Management (IAM) strategy with identity analytics customized for cybersecurity in financial services. Identity analytics makes threat management software more risk-aware with actionable information. In this case, various Identity Governance solutions provide security administrators with the ability to check the IAM environment's overall health via the Analytics dashboard. The enterprise can quickly scan what is on this dashboard and whether or not the access to data carries the most significant risk for users, entitlements, and applications with additional insight into suggested behavior. Most of the compliance experts will drill down any user, regulation, or application if needed. 
Here, it is possible for individuals and applications with higher cumulative risk ranking, denoting more and/or more dangerous breaches. The compliance enablers also drive high-risk strategy breakdown in this core widget. In this scenario, one can choose each of these methods to gain a deeper understanding of the associated risks and gain a fast understanding of the policies that pose a significant risk to his organization. This gives an enterprise a broader outlook on all the infringements of any particular regulation. 
Setting up the policy will provide the key decision-maker with the necessary information on peer group analysis. Identity analysis will play a user's position and associated rights and compare it to similar peers to gain perspectives on how a single user can deviate from peers within the same group. 
Organization peer group
Verify offers trust to indicate the likelihood of access to a peer-group research outlier. In this scenario, the suggested action is to 're-certify' with a 94.29% confidence score. Under this drilled-down view, Scott has insights into decision support that can enable him to re-certify access from the risk dashboard. 
The hybrid world with a highly dynamic digital system must also rely heavily on modern governance to leverage risk insights to make informed decisions. Having a risk view in the network can help determine whether to accept or revoke the access certification request. Always steer clear from uncertified outlier accesses and revoke access whenever there are any unauthorized attempts to get the data. 
Check out supports both out-of-the-box and custom data sources. This helps administrators holistically define access risks through their security ecosystem and enables policy personalization to highlight their company's most relevant issues. Verify identity analytics can help the company detect anomalies, support decisions, and reduce the risk. 
How to Identity Governance and Administration Strengthens with Data Sharing and Permissions for the Digital Economy
Globally, regulatory bodies and industry-standard organizations are concerned with the effect of digital transformation on privacy rights. Strict data privacy regulations, such as the European Union General Data Protection Regulation (GDPR) and California Consumer Privacy Act (CCPA), illustrate digital identity management's importance. Protecting privacy depends on the cybersecurity implication of cloud computing that ensures providing the right reason for all user identities to retain suitable access to the right services at the right time. Complex, interconnected cloud ecosystems frequently obscure data access visibility, leaving information at risk. 
Users may access a range of IT architecture applications that streamline their job functions. Unfortunately, standard framework allowances introduce a range of new threats for cloud ecosystems, including but not limited to breaches of duties (SOD) within ERP networks and excess access to information that violates data sharing rules. However, these threats scratch the data sharing surface and issues with permissions. 
To meet regulatory requirements for data sharing and permissions, organizations need identity governance solutions that cover all identities while offering comprehensive entitlements. Equally essential, they need a way to ensure their access request, examination, and certification process meets the "least privilege" criteria. Wide application-level statements risk breaching data sharing enforcement requirements as identities can access all data inside the application. Creating fine-grained entitlements that restrict access to the application and encouraging cyber business hygiene, and protecting customers. 
Share This Post