4 Security Trends to Watch in a Post-Pandemic World
The COVID-19 pandemic has redefined the working norms overnight. Businesses worldwide quickly transitioned to a virtual work environment, which necessitated rapid device reconfiguration and security policy changes. Although accommodating unparalleled remote work requirements, cybersecurity teams scrambled to safeguard the confidentiality with IT security consulting firms' integrity and availability of the data assigned to their care.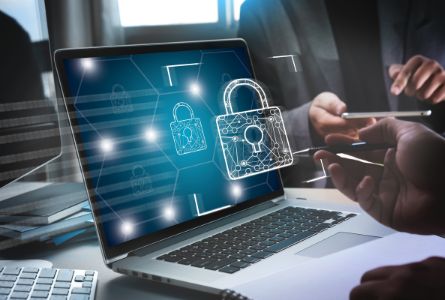 When it comes to computers, anxiety and a sense of urgency are two of the strongest vectors of human manipulation, as illustrated in the early days of the COVID-19 pandemic. It all started in March with COVID-19-related scams and phishing attempts, including impersonations of authority figures, including the WHO and other international and government institutions. The beginning of the pandemic also revealed how a lack of preparedness could be addressed with cybersecurity consulting. It can prove helpful in means of defending home users, and remote staff would backfire. 
The pandemic has unquestionably altered the planet, including cybersecurity. Three unique highlights arise as one reflects on the previous three months in a post-pandemic environment. 
Now that businesses are acquainted with the 'new normal' work routines, it's time to consider how these adjustments coupled with cybersecurity monitoring services affect future work patterns and how security personnel can implement controls that enable remote work while still fostering a defensive line approach security. 
Let's take a look at four big security developments that will last well after the pandemic has passed. 
Secure Access Service Edge 
SASE architectures exclude organizations as computers are in offices and are attached to VPNs, from the rim security ideologies that governed. Instead, this approach utilizes a mixture of information security to focus users and devices on controlling the cloud services which today dominate the computer world. Organizations that take SASE approaches get greater control over their systems and networks and reduce their networks' burden by avoiding all traffic routing through a VPN. 
Multifactor Authentication 
MFA will continue to play an important role in identity and access management programs in the future. We must embrace MFA's ability to provide open support of users' identities before giving them access to sensitive information when users are spread across the globe. The organization will continue implementing integrated MFA approaches covering all apps' users across all device types with IT security consulting firms. 
MFA will continue to play an important role in access control systems in the future. We must accept MFA's ability to provide users' identities added security before granting access to sensitive information as users are scattered across the globe. Integrated MFA approaches that include all users of all applications amongst all device types will continue to be rolled out by organizations. 
Next-Generation Endpoint Protection 
Before the pandemic began, the NGEP technologies replaced conventional anti-virus solutions. The massive migration to remote work has increased urgency as almost every consumer connects corporate devices to their own wireless networks. NGEP platforms defend business networks against unknown threats from potentially endangered, especially related to infants, roommates, visitors, and other users who share a shared network. 
Remote Patching 
During the pandemic, this engineering became much more significant. Although companies have historically relied on users' visits to the office or VPN connections to push operating system and application updates, the fact is that many computers have been disconnected from enterprise networks for over a year. Remote trying to patch solutions use the cloud to deliver these updates quickly, no matter where the user is located. 
Although the pandemic compelled companies to quickly improve remote work technologies, each of the four trends we've addressed — SASE, MFA, NGEP, and remote patching — had been on the horizon for some time. The pandemic had the effect of slamming the brakes on and forcing us to adjust quickly. In a post-pandemic world, we now have the opportunity to take a step back and properly integrate cybersecurity monitoring services with the emerging developments into how we operate.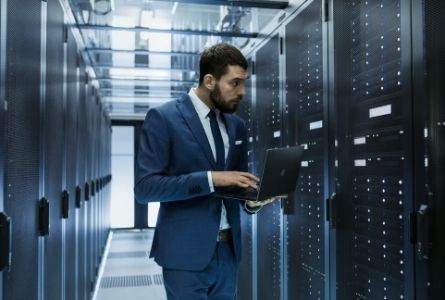 The cybersecurity community has recently become aware of several attempts to imitate informative applications and that malicious activity can take place behind a convincing infection map or infection radar. In other words, such apps function as Remote Access Trojans (RATs) on the devices of their users. When a RAT blends into the computer system, the threat agent cannot only capture and exploit sensitive data but also conduct a variety of surveillance activities. Although such campaigns have been observed worldwide, it appears that attempts to launch such attacks increase mostly in specific regions but only when that area experiences another COVID-19 outbreak. 
To put it another way, threat IT security consulting firms' campaigns are directly linked to the number of infections and increasing understanding of the pandemic. As people are more concerned, threat actors leverage the COVID-19 theme more. 
We should anticipate several far more advanced cyber-threats to use COVID-19 as a shield for conducting disruptive acts before COVID-19 is eradicated in at most one area (as an epidemic). The general population becomes less worried about the threat it presents. 
Share This Post