Monetization of Data Center using next generation Technology on Cloud
For the last two decades, the Data Center world has grown, and technical developments will bring further data processing problems and large-scale data storage. To a greater degree, the implementation of cloud technology in the IT Infrastructure would address these issues. In the simplest of words, the cloud is the provision of on-demand software and computing services.  
These services will take up end-to-end tasks in the public cloud, starting from network security and infrastructure to software, along with pay using a simple billing model. 
With a simple billing model, businesses can now turn capital expenditures initially allocated to their datacentres into operating expenses related to the public cloud. They can start moving to more self-service models for end-users, which help defray IT expenses and take advantage of the technology. 
Challenges of Data Center Modernization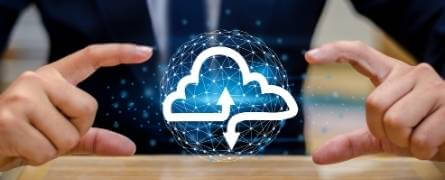 New Age Cloud-born companies are agile, integrative, and modern data centers in their activities from the first day. Most businesses face the problem of adapting to the legacy technology to take advantage of top cloud service providers' latest technologies that help modernize apps without losing essential functionality from the legacy systems on which companies rely. 
It is all about improving your attitude. But, if they do not modernize and are trapped as legacy technology, thinking that whatever happens does not work on the cloud, they would not ramp up. They could at the same time risk falling behind their rivals who use disruptive innovations to get goods to the market faster. 
Approach to Data Center Modernization
To make a CIO happy, there may be two methods. First, by shifting the non-critical application or Sandbox environment to the Cloud to check if everything works fine before transitioning to critical IaaS workloads and eventually moving to the PaaS platform, the conventional way. 
The second approach uses industry best practices and suitable instruments to efficiently migrate from a conventional on-site IT environment to a hybrid IT environment that may include SaaS, IaaS, and PaaS components. By doing evaluation and then actual migration, it takes a reasonable series of steps. Not only do these tools rely on the framework and databases, but they also provide an overview of TCO as to how it will look once you switch to the cloud platform. 
The idea is to help organizations step towards the cloud path as a cloud solution provider who bears a few items in mind when providing services. And most importantly, ensure you hire an experienced managed services provider who helps you and your transformation journey. 
The small data centers remain closer to user data when it comes to managing the power. The amount of these small data centers needed for things like smart cities lacks in this description.  
And though, at first glance, the power numbers seem negligible, the aggregate power is overwhelming. That said, the stochastic models permitted in edge computing lend themselves well, if not entirely, to sustainable control and alternative energy as a backup to the existing grid.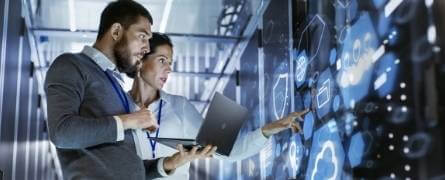 But that doesn't mean that any portion of the edge can be ignored for power consumption. This refers to edge computers, edge computing, and edge data centers, all of which are edge computing components. Edge devices can be stuck on poles, mounted on buildings, and in various other places. Small machines/devices designed with a network are hardened devices themselves (generally WiFi or cellular). As these are usually distributed, they are outside the scope of this document, except that a massive number of smaller usage edge devices will collectively consume power. They are likely to report back to some other edge location for at least part of the data they will serve. 
The important thing is that a small energy-efficient building can sometimes have the same functionality as a large but can be installed in an OPEX model. Cost models make it both attractive, and "running the data center" can still belong to someone else than core IT personnel if that's the wish. Modifications to aging capital equipment can be made within a smaller and cheaper footprint, leaving original assets not fully depreciated either in situ for other purposes or in a better building layout/setup. Power is not absorbed in its entirety as a transmission cost. In short, you don't have to move around to have what you want; sometimes, it takes a bit of land and vision. Just one more tool in the data support toolkit. 
Share This Post