Cloud Applications are critical to your business. Here's why!
The debate on whether to adopt cloud computing is now over. In its various business sizes, India has seen a remarkable adoption of this technology. In 2016-17, India's public cloud services market experienced phenomenal growth, reaching $1.8 billion in 2017, up from $1.3 billion in 2016, according to a Forbes 2018 report. This figure is expected to hit $4.1 billion by 2020. As the largest and fastest-growing market for cloud services, India is second only to China in the Asia Pacific region. For this sector, cloud computing experts see a considerable growth opportunity supported by increasing internet penetration and technological inclination among Indian business houses, among others. 
There is still a debate, however, as to who invented the idea of Cloud Computing? Different sites say this same concept of network-based computing dates to the 1960s. Nevertheless, many believe that on August 9, 2006, when the then Google CEO Eric Schmidt coined the idea at an industry conference, the first use of "cloud computing" in its modern context happened.
1. Flexibility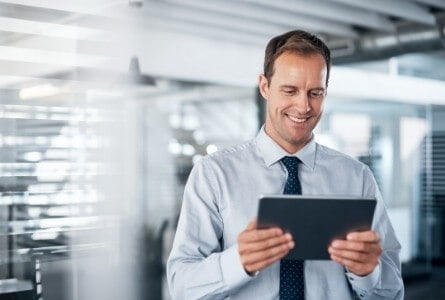 In recent years, many companies have realized how important it is to apply cloud computing to today's work environment. Even in a recent survey of 500 executives conducted by KPMG, 42% believe that flexible work is the main factor in using cloud computing. It provides your staff with greater flexibility in their employment practices. If you need access to your documents and records when you are offsite or at home, you can quickly and easily connect with your virtual office anytime you need to use any web-enabled computer. 
 2. Cost Savings and Investment
Perhaps one of Cloud Computing's most noticeable advantages is a substantial reduction in IT costs. You don't have to spend on buying inventories like Infrastructure and hard disc. According to Microsoft's modern workplace, you will only be paying a low monthly or one-time compensation fee to the service plan negotiated with the Cloud Computing service provider. Thus, the royalty charges on automation tool licenses are reduced, all of which run on cloud-based computing. 
 3. Disaster Recovery
Any business should invest in sustainable disaster recovery, no matter the size, but for smaller companies that lack the budget and expertise needed, this is often more ideal than fact. Cloud is helping to prevent the trend from more corporations. Small businesses are twice as likely to provide cloud-based backup and restore tools that save time, stay away from significant up-front investments and roll up third-party knowledge as part of the package, according to one survey, as bigger businesses.
4. Collaboration Efficiency
The Cloud Computing model makes it possible for your organization to connect and share outside conventional methods. It facilitates greater employee communication, allowing multiple users to share data and files simultaneously and work on them. Cloud coupled with modern digital workplace by Microsoft makes it easy for the business's design and construction experts, who spend most of their time overseas or across different fields on job sites, to access work-related information easily and securely documentations.
5. Scalability
The scalability of cloud computing is also a significant advantage. Cloud-based platforms are suitable for businesses with rising or oscillating bandwidth requirements. Your company may increase or scale down your business, and your business' resource storage needs can need to be rapidly adapted to these variations, enabling flexible changes in conditions. If the needs increase, it's easy to upsize your Cloud capacity, drawing on the service's remote servers. Similarly, the modern workplace's versatility is built into the service if you have to decrease again. Cloud ERP is the best way to expand your company. It's more straightforward and complete. 
Cloud Computing for Enterprise 
Enhances productivity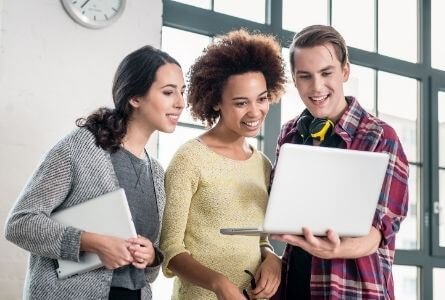 This has come from the technology of cloud computing. Lately, large corporations have this idea in which the technology enables workers and business managers to work anytime, wherever. This fosters a good atmosphere within the company for further collaboration. Regularly exchanging knowledge and working together on projects will significantly change business processes and IT Infrastructure. Staff can complete tasks in real-time and exchange details with each other remotely. 
Document control 
The need for documentation increases as workers generate and share information inside the production loop. Employees send back and forth attachment files via the intranet of the company. In various formats and names, this also produces a lot of overlapping files. As more data is released, analyzed, and stored, the number of problems increases with users opting for Microsoft 365. In a single location where anyone can access them, individuals that use the cloud send data. 
Security 
Cloud platforms store information that a company does not monitor on servers and hardware. These offsite servers have strict security controls that prevent data breaches of any kind. They usually need strong firewalls, access credentials, and security protocols to ensure company managers can store sensitive information safely on their servers. Internet security experts maintain the data in a central repository 24/7. 
Share This Post