Soaring Beyond: Accelerating innovation with standard-based automation & public cloud
One thing about growing beyond conventional networking networks. Taking any preliminary steps is another. And then having the vision of fully supporting an open, standard-based, cloud-powered service and network automation framework to speed up new creative services is like touching the sky.
CSE operates within the scope of cloud-based network services, and that provides global coverage and high performance. The standard-based automation work towards delivering content connectivity that supports clients worldwide regardless of the geographical boundaries. Businesses are trying to modernize and turn their network infrastructure into a practical, scalable, virtualized platform that enables it to deliver 'intelligent networking' and value-added services rapidly and efficiently.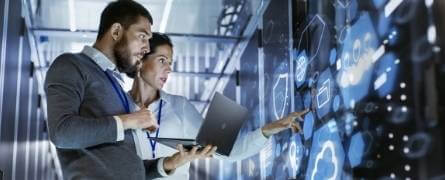 Our CSE focused primarily on offering conventional, managed networking services for telco and business services. However, in response to business demands and accelerated growth, the company aims to enrich its portfolio by providing innovative managed Network-as-a-Service solutions (Naas) such as wide-scale, WAN optimization, security, UTM and other highly versatile and scalable cloud-based network services.
To speed up the market and to offer and monetize a new range of services effectively, CSE opted to simplify and automate the management process for service life cycles. CSE also provides the features network automation platform on the Microsoft Azure public cloud to support this transformation. Our managed services' essential purpose is to implement a framework to coordinate and control SD-WAN and other virtual network services, utilizing the flexible architecture of Azure.
Enterprise also chooses to get hold of cloud managed services provider that landmarks the deployment to integrate software-defined automation. The 212 MHz G.fast fibre extension technology is available in every region of the world, making it easier for CSE experts to replicate the solution. The challenging task is to deploy fibre to any home within the enterprise environment using the G.fast.
It is also critical to consider the cost and complexity of cloud implementation, which can be resolved by software-defined access. It allows total flexibility, zero-touch provisioning, improved quality assurance, and streamlined control of the resulting hybrid GPON-G.fast and traditional-virtual network.
And this is key: allowing operators to migrate their operations seamlessly to the cloud, adding value incrementally while retaining control over existing network services. The vendor-agnostic platform is at the core of any cloud-based network services. It lets any broadband operator map out how free, even customizable, APIs can obtain a full and rich collection of automation capabilities. The cloud technology models also consider the business's ability to automate all SDN native, disaggregated, and conventional access networks while benefiting from the advanced functionality. It is done so to prevent high upfront capital expenses or for the lifting of entire systems.
The automation platform's openness and modularity were crucial for enabling rapid and comfortable support for an incremental set of managed NaaS offerings over time. It is observed in the recent TM Forum proof of concept Catalyst project conducted together with AT&T that service automation requires decoupling operations and the business support system from the complexities and restrictions of the network. Specifically, a platform that leverages Open Network Automation Platform (ONAP) components and TM Forum Open APIs for service lifecycle management can significantly simplify and streamline service provisioning. At the same time, it enables the introduction and delivery of new network services – whether based on physical, virtual or cloud functions – with a much lower impact on network management systems and costs.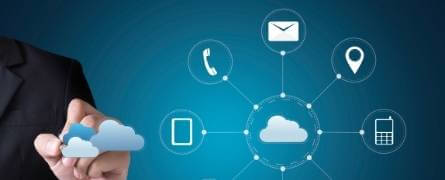 Yet, there was no end to the CSE's creative strategy. The businesses deployed an SD-WAN solution and associated virtual network functions on the Microsoft Azure public cloud to cut time to market and minimize CAPEX costs. This made it possible for CSE to benefit from a highly agile and scalable infrastructure, thus accelerating the time-to-market of its virtual network services under management.
It always uses the service and network automation approach that leverages cloud service modelling practices and Open APIs that help manage NaaS orchestration. All in conjunction with public cloud infrastructure will allow service providers such as CSE to become agile and deliver new using virtual and cloud networks that are programmable and software-driven.
Such an approach helps them quickly identify, launch, fulfil, operate, and ensure new products that integrate organic capabilities (e.g., connectivity) with ecosystem components, thus simplifying operations' complexities, thereby maximizing their value, role, and ability to provide their customers with modern services.
Share This Post