When licensing complications dilute cost benefits in cloud
The Windows apps and database environments your people work with every day in the cloud can offer much higher operating efficiency, stability, and security. At the very same time, it helps IT teams reclaim time for critical plans and benefit from the distribution industry that drives lower infrastructure costs bypassing infrastructure maintenance tasks off to a cloud provider. 
But before migrating workloads such as SQL Server, Windows Server, Active Directory, or .NET solutions, you must proceed with a clear understanding of exactly how your budget and licensing agreements will be affected by the migration. Otherwise, you risk diluting the savings benefits of the move with unexpected expenses.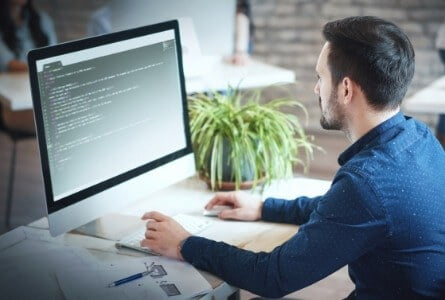 Licenses are among the top contributors to a given workload's total cost of ownership (TCO). Nevertheless, they are also often overlooked, as Amazon Web Services (AWS) reports. It takes immediate effort to determine how auto-scaled infrastructure features could affect consumption and increase costs to migrate any application from an on-site data center to the cloud. 
Enterprises should look at some of the most common issues when workloads move to the cloud by leveraging the cloud migration companies' offerings without correct visibility into possible licensing complications. 
Overprovisioning results in overspending 
Organizations frequently over-provision software, whether they are driven by audit issues or are not 100 percent sure on what's built-in their environment—the outcome: overspending. 
In 2019, over half of the organizations reported that up to 24 percent of their SaaS licenses went unused, Gartner found. Another 26% of those surveyed said that nearly half of those inactive licenses were "shelfware"-software seats bought more than the amount currently needed, mostly to access volume discounts. The results indicate an increasing need for a more proactive approach to software licensing and cost control. 
The implications of overprovisioning in the cloud can quickly become an issue. AWS reports that third-party licenses will easily outweigh the price for those resources without leveraging cloud computing resources. 
Overprovisioning more frequently creeps up when companies don't have a simple, accurate image of consumption. Because cloud provider fees recur if an application is in use or not, unnecessary costs quickly add up. 
Low visibility impedes cost and performance optimization. 
It requires striking a balance between your actual usage requirements and the lowest cost mix of cloud computing that meet those needs to get the real cost and performance advantages of cloud migration. However, without a clear picture of the tasks in your environment, this equilibrium is a hard one to strike. 
The transition from on-site to cloud software has made it much easier for organizations to add new apps and services. While this model is convenient, as the number of workloads adds up, it also keeps track of licenses. 
Like the concept of "subscription insistence," which restricts consumers' finances, the same fundamental problem occurs at the enterprise level: you can pay much more than you need without a holistic view of what you use. Furthermore, this lack of visibility prevents you from choosing the best combination of on-demand and spot instances, hosts, and financial options for your environment. 
Licensing complexity and available costs opportunities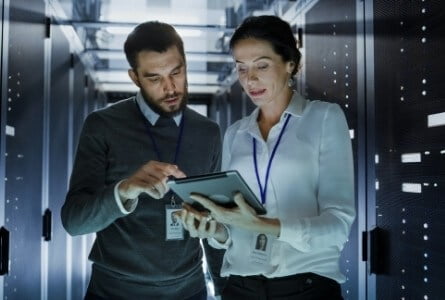 Cloud migration promises to reduce the burden of IT infrastructure, database, application management, helps ease and security features daily. In the meantime, the adoption of cloud infrastructure enables application developers to work more efficiently and react faster to market changes. 
But when ineffective planning creates licensing issues that take time and resources away from strategic projects, these gains lose value. This is where going it alone carries considerable risk in your cloud migration. Working with an experienced partner with artificial intelligence solutions helps businesses complete licensing and resourcing options for cloud providers. It enables you to find out what you need to know to get the best value from migrating critical workloads to the cloud. 
Moving licenses to AWS with a fully funded assessment 
Cloud application migration allows Windows Server, SQL Server, and VMware workloads dependent on AWS to be transformed as per organizations' requirements. To help you migrate to the cloud with a full idea and minimal risk of overspending, we, at CSE, blend our extensive experience with Microsoft, VMware, and AWS innovations. 
Hiring our experts to provide you with the full evaluation and inventory of the workloads for your Windows Server, SQL Server, and VMware, along with recommendations based on data on which licenses are convenient for you and how to better fit them with specific services such as EC2 Dedicated Hosts and Restricted and Spot instances. CSE also helps you understand your actual use of licenses and what possibilities to optimize costs without compromising performance.
Share This Post